Inorganic Coating Benefiting Lives in China
Qingrun Building Materials Technology Co., Ltd
Overview
The innovation is an inorganic coating technology for walls that focuses on reducing the pollution and CO2 emissions of organic products. In 1768, Johann Wolfgang von Goethe made silicon hydrochloric acid through an experiment, the main material of modern inorganic coating. Inorganic coating was researched and investigated by a team of eight scientists from the University of Science and Technology of Beijing and the leader of Qingrun Technology, Yuzhuo Chen, who I interviewed recently. The aim is to significantly reduce pollution from the manufacturing of coating and the emission of greenhouse gases, thereby promoting sustainable living.
Author
yiwen zhang
School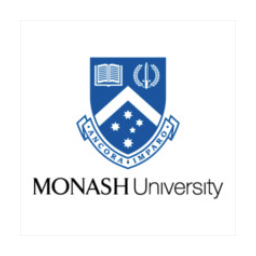 Monash University
Professor

Gitanjali Bedi
Innovation
I had the opportunity to interview Chen. Chen is an old friend of my family and so he accepted the interview with me. Chen explained that "More than 80% of chemically organic coatings are made of polluted and poisonous polyvinyl alcohol." In contrast, Francis (1999) stated that inorganic coating material is far cleaner, mostly coming from nature and using water as the dispersion medium, having no adverse effects on the environment or health. Furthermore, inorganic coating has a longer usage cycle than traditional products; Chen said that tests have shown that the usage cycle is longer than organic coating and has lower costs. For organic coating, it is easy for blisters to appear and even peel off as its air permeability and adhesion is weaker than that of inorganic products. When compared with these defects, inorganic coatings clearly have better pollution resistance and environmental protection performance. This innovation could play an important role in inhibiting greenhouse emissions and building material pollution by advancing technological improvements. Through reforming production engineering, future coatings can have a longer usage life and less pollution.
Inspiration
The project leader worked in the coating industry for more than 20 years. It is said by Chen, he was aware that it is not only the waste and pollution brought about by organic coating, but also the large amount of by-products, volatile solvents and residual monomers produced during processing that cause disease in workers. On one occasion, after communicating with friends in the US, he realized that, in developed countries, inorganic coatings account for the majority of the market, up to 93% in some instances. In China, however, the inorganic coating market share is lower than 5% (Qingrun Tech, 2019). Furthermore, in the Chinese market, a lot of organic coatings falsely claim to be healthier in order to deceive customers. The rapidly expanding economy also cultivates customers to purchase healthier products. Therefore, Chen wishes to develop a sustainable coating industry so as to better improve the environment, reform the Chinese market and protect consumers.
Overall impact
The company's innovation was launched more than 7 years ago. A growing number of customers have realized the advantages brought about by inorganic coating. Chen stated that annual sales increased by 50% per annum from 2015 to 2018, taking up more market share. The company now has 56 outlets across China, with tens of thousands families having benefited and several million people educated. Several business projects have been successfully implemented, with nearly 100% of feedback from enterprises and customers being positive, including from Tsinghua University, Xiamen airport and the head office of China Construction Bank. With the increasing sales of inorganic coating, more and more organic market will be replaced, bringing many advantages to the environment. In a short period of time, the business' product has shown high performance and been praised by almost all customers. In the long-term, with more promotion regarding inorganic coating, even more people will be educated about the advantages of the product and attracted by the concept of environmental protection. Therefore, massive pollution and carbon dioxide emissions can ultimately be reduced, bringing benefits to the Earth.
Business benefit
With the promotion of an environmentally friendly product, Qingrun has a good reputation and feelings of goodwill with its customers, also generating profit for the company. Some governments would like to give preferential tax policies to aid in environmental protection, nourishing innovative small and medium sized enterprises. Qingrun has been invited by five city governments to build factories. According to Chen, "Qingrun is motivated by the advantages brought by advanced technology, focusing on investing more on the next generation of coatings." The company has invested $800,000 in a research group aiming to stay ahead in the industry. Chen illustrated that it is beneficial for the company to maintain a good business model and good business cycles, achieving a "Win-Win Model".
Social and environmental benefit
Inorganic coating produces less pollution, such as wastage and carbon dioxide, with most of the wastage being bio-degradable, working towards SDG 12 (Responsible Consumption and Production) and SDG 13 (Climate Change). Based on third party independent assessment, in the case of Beijing, for every 10 million square meters of decoration, it is estimated that the use of inorganic coatings can reduce emissions by 16,071 tons of carbon dioxide, 4,850.7 tons of sulfur dioxide, 242.86 tons of nitrogen oxides and 12.85 million tons of dust. Using organic coatings can produce a pollutant variety of 20449.56 tons. Inorganic coatings are not only beneficial to the environment, but also work to benefit society by providing a good life to customers. There are many coating brands that promote themselves as using green and organic products that in fact do not do so. Customers can have real environmental protection coating for their homes and commercial projects, working towards SDG 9 (Infrastructure, Industrialization and Innovation). Further, this is also beneficial for the coating industry. Businesses use more advanced technology, enhancing competition in the coating market and encouraging other companies to upgrade their quality and invest more in innovation. At the same time, businesses also contribute to communities by employing many people; Qingrun hires more employees every year, with a team currently of 500 people. Chen hoped that this product can go mainstream in the future of Chinese decoration, contributing to controlling the earth's temperature by reducing the impact of global warming.
Interview
Yuzhuo Chen, Chief Examier Officer
Keep this story going! Share below!
Qingrun Building Materials Technology Co., Ltd
BAOTOU, INNER MONGOLIA, CN
Business Website: http://nmgqrjc.com/wap/
Year Founded: 2012
Number of Employees: 201 to 500
Qingrun Building Materials Technology Co., Ltd is a producer of high quality coating for walls, applying inorganic technology, located in Baotou, Inner Mongolia province of China. The key innovation here is a technology that enables inorganic coating, facilitating lower energy consumption, carbon dioxide and manufacturing wastage. The company's innovation brings benefits in terms of responsible consumption and production, climate change, and industry, innovation and infrastructure.