Innovative storytelling that matters
Oddefy
Overview
Oddefy is an integrated communications agency based out of Manila. Formerly known as DSTNCT, Oddefy changed its name to emphasize two words: Odd and Defy. Odd is for their out-of-the-box approach for storytelling, while Defy means that they are breaking convention when sending the message to their wider audience.
Founded in the Philippines with Via Villafuerte as the Founder and Managing Director, Oddefy has taken leaps in innovative work that aids economic growth and promotes stronger institutions.
Authors
Ignatius Gabriel Gan
Larry Biocarles
School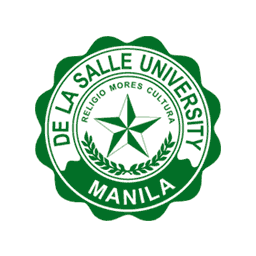 De La Salle University
Professor

Pia Manalastas
Innovation
"The brand and marketing campaigns that we put up are hinged on being different and being more thumb-stopping." - Via Villafuerte
Oddefy started as a digital marketing agency in 2016. It began by taking in social media marketing work. Over time, their clients—most of which are retained today—ask them to take on work beyond social media, including content creation, influencer strategy, integrated marketing, and branding communications.
Given Via's business acumen coming from her strong background in marketing, she, along with her team, go after novel, creative and informative content that drives business results for their clients. Oddefy as a company ensures that their clients get the most value beyond just brand recognition by having creative work that stays at the top of mind of their consumers.
Inspiration
Advertising agencies as we know them today come from the post-war Mad Men days when notable names such as David Ogilvy and Leo Burnett were the talk of the town. Advertising was mainly a man's domain, with agencies being named after their founder's last name and whose philosophy was based on their way of creative thinking. Via notes that these agencies, which are now powerhouses, are part of their inspiration.

However, Oddefy breaks the mould by going beyond the inspiration, having a diverse team of thinkers, doers, and strategists that collaborate and inform on the best creative executions for their clients. It is worthy to note that their works are from the personal philosophies of their young core of individual contributors with compelling ideas, which makes for a better storylines and narratives.
And as Via noted, "coming into an old industry, we had to be different so the type of work that we do, challenges the ones before us".
Overall impact
"We have to ensure that everything that we have to put out has to be amazing" - Via Villafuerte.
With dozens of clients and counting, Oddefy sees brand success primarily through two measures: brand awareness and brand recognition.
Awareness is the initial phase of any advertising campaign. Naming your brand is key to increased awareness. For instance, Kodak's founder, George Eastman, said that in coming up with his brand, "it should be short, one cannot mispronounce it, and it could not resemble anything or be associated with anything but Kodak." This, in turn, makes for a compelling story for people to be aware of a brand that doesn't sound like anything they heard of before.
Beyond brand awareness is recognition, where people associate your brand with an experience, a phrase, or a memory. In the case of Oddefy, two campaigns can exemplify this, one of which is the #SanaOL campaign with JobStreet and WorkAbroad, which salutes the heroes and frontliners during the COVID-19 pandemic. It is also a wordplay on the phrase "sana all," which means "I hope all," which refers to people hoping that good fortune is shared across everyone.
Another campaign that drives brand recognition is the voter awareness drive called Magparehistro Ka!, which means "get registered." The ad uses Philippine National Heroes as examples of model citizens that fought for the country. So, people should register to vote to uphold what these heroes fought for. It is also a command, with "ka" in Filipino meaning "You," giving a strong call to action that everyone should register to vote.
Business benefit
Oddefy may not necessarily disclose their revenue, but their growth can be best seen through their people, growing from a team of 11 in its first year to 42 in just three years. They have also expanded their office to five times the original size, starting from a coworking space to a multi-purpose office that holds a studio for client work and as a space for hire.
Within two years from its inception, the Oddefy team was also given a chance to trip to Bali, Indonesia. It is worth mentioning that agencies have overseas trips as incentives for a good revenue year, and Oddefy was able to do it in such a short amount of time.
Throughout the COVID-19 pandemic, the demand to have creative work made it possible for Oddefy to maintain and grow its business. Other marketing strategies such as out of home, television, print, radio, and events are seeing a downward trend, while Oddefy is thriving through social media, online content creation, influencer marketing, and online branding communications.
Social and environmental benefit
As a continuously growing integrated marketing agency, Oddefy has added more creative talents who work out of Manila. This, in turn, helps keep creative talents within the local economy, doing work to promote many Filipino-owned and Filipino-led businesses.
A collaborative environment with a very young and diverse workforce fosters innovation by putting creative thinking at the heart of every execution. Oddefy does not cut corners or stifle creativity, and their clients benefit from this way of working, thinking, and doing.
Lastly, Oddefy also ensures that they are creating an impact in promoting better societies. Via noted that they ran a campaign for 'I am SUPER', which supports disaster preparedness, especially in places with higher poverty and wealth inequality. More than this, Oddefy has other creative work beyond building brands, and it is within this spirit they will continue to drive storytelling that matters in the years to come.
Interview
Via Villafuerte, Founder and Managing Director
Keep this story going! Share below!
Oddefy
CITY OF MAKATI, NCR, FOURTH DISTRICT (Not a Province), PH
Business Website: https://oddefy.agency/#home
Year Founded: 2016
Number of Employees: 11 to 50
Oddefy's mission is to bring businesses creative work that matters.
They specialize in integrated marketing and branding communications, multichannel marketing, social and digital media marketing, content storytelling, mobile and web design, and influencer strategy.