Innovative Design And Aiding Children
Mimakids
Overview
The innovation is a result of the material consideration within the manufacturing process of the products that make them fully recyclable. More so, with the sold products, they are able to distribute profits to aid marginalized Karen children in Northern Thailand.
Author
Kevin Wuethrich
School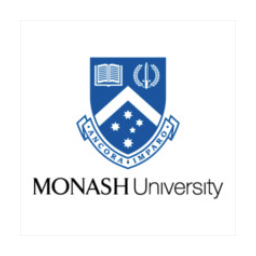 Monash University
Professor

Gitanjali Bedi
Innovation
The innovation is a result of the strollers manufacturing phase that consists of thermoforming which allows for materials such as plastic on the product to be recyclable after disposal (Thompson, 2017). Davy mentioned that as the company grew, the continual use of this method along with the company's emphasis on innovative design has led them to reimagine their products so that they could easily be separated and fully recycled (Kho Pablo, 2021). Davy elaborated that this would make Mimakids become the first company in the industry to provide strollers that are fully recyclable as he mentioned that" this provides another innovative layer to that of the current baby stroller industry". He furthered conveyed that this makes their product unique and sets a good example to competitors within the industry (Kho Pablo, 2021).
Davy mentioned, "Some businesses may use ethical actions such as donating to charity as a marketing tool, but I don't want to do that". He elaborated that the distribution of some of the profits should be utilized to what the business as a whole represents and firmly believes in (Kho Pablo, 2021). Hence, Mimakids being tailored towards infants and children has implemented further initiatives to specifically support refugee children of Karen ethnicity in northern Thailand by offering scholarships to receive a quality education at schools and universities (Kho Pablo, 2021).
Inspiration
As a designer, Davy exclaimed that he always had a passion to design his own products and therefore pursued to start up his own brand. In 2008, Davy realized that there was an untapped market where common baby strollers focused on functionality rather than the unification of innovative design and functionality (Kho Pablo, 2021). Due to this, his inspiration came from the successful design of a mini cooper which allowed him to extrapolate ideas that could be transferred to the design of the stroller. Consequently, their products exposure in a tradeshow led Mimakids to win the Innovation award in 2008 which accumulated consumer interest and room to grow internationally (Kho Pablo, 2021). As a result, this has allowed Mimakids to reap profits in international markets and paved a way to encompass sustainable business values.
Overall impact
The long-term effects of the efficient use of recyclable materials within the baby strollers minimize waste which benefits the environment. This further enforces the business goals of a circular economy as it is integrated as part of its product lifecycle. Furthermore, the short-term impact of aiding marginalized Karen children to gain quality education is that it is received, so that it sets up a better future for them and their community. More so, the long-term impact that Davy provided is that they were able to send a person of Karen ethnicity to university to study law. This could potentially create opportunities to help the Karen community in its marginalized state by raising social issues and human rights. As indirect as it is to the business, It is a societal benefit that Davy hopes to accomplish by providing the expenses for quality education.
Business benefit
As Mimakids is a for-profit company, its innovative, functional, and sustainable design of its products constitutes a USP that distinguishes it from its competitors. Hence, Mimakids is an example of a business benefiting economically and in performance as a result of embedding ethical values (Joyner & Payne, 2002). This has allowed Mimakids to achieve the innovation award in 2008 during a trade show, which has propelled them to further lead by design in their industry (Kho Pablo, 2021). Hence, the incorporation of recyclable materials in their product along with their societal initiative reflects a lasting impression to its consumers and competitors that paves a way for them to continually remain operational and contribute to various ethical influences.
Social and environmental benefit
As Davy and Mimakids possess a heavy emphasis on innovative design, Davy mentioned that "The new line of products would be fully recyclable". Demonstrating a higher significance of the product's disposal or end of life to influence the idea of a circular economy (Kho Pablo, 2021). This approach is highly beneficial to the company and its surroundings as it replaces an inefficient linear production cycle by transitioning into a closed-loop cycle where waste is minimized for the purpose of economic, operational, and social benefit (Sehnem, Vazquez-Brust, Pereira & Campos, 2019).
Furthermore, Mimakid's business approach and belief in helping children led them to utilize their profits to aid marginalized children refugees of Karen ethnicity numbering over 110,000, whilst working closely alongside supporting organizations ("Refugee Camps", 2015). Mimakids' societal concern has provided opportunities for some of these gifted students to attend university. Davy mentioned that "a young Karen student was so smart that we had to send her to university". These students were normally confined to a designated geographical camp where they were treated as a marginalized group with no opportunities for quality education. Therefore, Davy was delighted to acknowledge that sending even one student to gain a quality education could provide beneficial long-term implications to their families and the community of Karen ethnicity (Kho Pablo, 2021). Upholding this idea in mind is the reason that Davy and Mimakids are continually striving to support these groups in pursuit of slowly changing social issues in Thailand.
Considering that Mimakids is a small business, the Covid-19 pandemic over the past year has heavily impacted their current business operations. However, Davy noted that the embedded values within the business will remain and continue to exemplify as businesses are an imperative component to progressing towards a sustainable society (Kho Pablo, 2021).
Interview
Davy Kho Pablo, Chief Creative Officer
Keep this story going! Share below!
Mimakids
Bangkok, Bangkok, TH
Business Website: https://mimakids.com/
Year Founded: 2008
Number of Employees: 11 to 50
Mimakids is an established design and manufacturing company of baby strollers and highchairs that formed in 2008 that is based in several regions including Thailand, Spain, and China. Mimakids places a high emphasis on quality and innovation for the future which allows them to place an outlook on sustainable product design, meanwhile utilizing various profits to provide quality education opportunities to refugee children of Karen ethnicity who fled Myanmar.