Innovative Consulting for a Better World
HZQ Consulting
Overview
There are many companies and organizations that are currently being overlooked that need external assistance to help guide them to success. HZQ Consulting merges consulting with positive social influence to help businesses, nonprofits, and political campaigns reach new heights. They have formulated a company that ensures positive change in the business aspect of the companies they work with and the social impacts created by them on society.
Authors
Faryal Mohammed
Angela Yuen
Stephanie Liz
School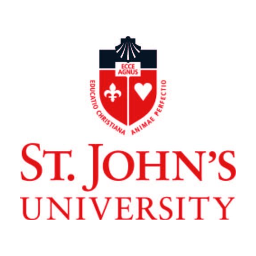 St. John's University
Professor

Charles Wankel
Innovation
The first founder of HZQ Consulting, Ryan Adams, started as an IT manager who worked with various companies and guided them on their technological systems. The second founder of HZQ, Johnny Gabriele, met Adams when the research company he was working at became a client. Both founders were tired of their current situation and saw that many businesses they helped had the growth potential, but were being taken advantage of by expensive marketing firms and not making smart, result-oriented decisions.
Adams decided he wanted to put effort into helping those businesses and started consulting as a side venture. As his venture started to progress and turn into an official business, Ryan Adams left his job and decided to pursue consulting full time. He teamed up with his partner Johnny Gabriele, and HZQ Consulting came to be. They both saw great futures and opportunities for many companies.
They believed that with their assistance and knowledge gathered over years of working with clients, they could create success stories for businesses and nonprofits, even those that might be overlooked.
"What Pop-In' Gourmet Popcorn" is a success story of small ideas/ventures becoming a reality. It was created by a single father and entrepreneur, Stefan, who sold his homemade gourmet popcorn in farmer markets located in Buffalo, NY. After trying some of the popcorn and seeing Stefan's dedication in trying to provide for his family, Adams saw more than potential in this venture. HZQ Consulting was able to create a website and ads for this company, and the company was able to see an increase of four times in sales within the first month. Although HZQ Consulting did not gain much profit from this, they know that the company is scalable and can grow beyond selling from a popup store and entering retail.
Inspiration
The inspiration for Ryan Adams was the vision for a company that does not take advantage of those who need help, but rather help those who are being deceived by companies who want to take more than they give. In his vision, as explained above, he can help people who have struggled hard for their vision to shine. He doesn't do this for his benefit but rather for the benefit of others. A key moment in our interview was hearing the satisfaction and pure joy he felt over one of his client's innovative ideas. He even convinced us as a team to order some of his delicious popcorn, as all of his earnings go into feeding the mouths of his children and himself.
Overall impact
Since its founding, HZQ Consulting has worked with various companies and individuals from diversified backgrounds, with the primary goal of helping others. They have been able to carve a name for themselves as a successful consulting firm in New York City that provides help to all kinds of clients-- even ones with limited resources or funds. Through their work and partnerships, HZQ has fostered economic growth by supporting entrepreneurs and building small businesses, and steering larger corporations in the right direction for sustained growth. Ryan prides himself in choosing his clients with such creative and innovative ideas and finding the best possible way to optimize their growth without breaking the bank.
HZQ has also come to realize that, through their influence as a consulting firm. They can have an incredible impact on important social and ethical issues and have become known for this aspect of their company. By guiding companies to become more sustainable, working with nonprofits, and providing support to politicians who push for positive change, they have become a powerful tool in making the world a better place. He strives in a marketing strategy where the people genuinely believe in the product. Of course, as mentioned in the interview, no matter how much circulation or boosted SEO one may have, your product is only as valuable marketing-wise as the genuine reaction and approval you get.
His innovation is so impactful because you are able to build up a product, a creation built through hard work and overcoming many obstacles, and helps them breakthrough by making a name for their creation and figuring out specific ways to help circulate this product to help them become discoverable. It is easy to see how much Ryan loves his company and takes joy from assisting others to achieve their goals.
Business benefit
HZQ Consulting is proof that a consulting firm can be successful and make profits while bettering the world in the process. Their accomplishments in this area have led them to more clients. These days many companies, nonprofits, and politicians specifically reach out to them, instead of the other way around, after hearing about their work.
Adams and Gabriele have set an example in HZQ that other consultants and consulting firms can look up to and have proved that the business benefits of influencing positive change are insurmountable. For example, if you look on their website, you can see client testimonials that help showcase all the good they have been doing.
Social and environmental benefit
Adams and Gabriele have found enormous social and environmental benefits to consulting, especially when working with clients who share the same ideals as them. For example, nonprofits they have helped in the past include Planned Parenthood, March On, and Eleanor's Legacy, all aimed at increasing gender equality and amplifying women's voices. Another big name they helped was FUR NYC, which represents over 130 fur retailers and manufacturers in New York City. By pushing for them to rebrand and make changes in the direction of sustainability, they were able to save thousands of jobs and make a positive change in the process. As mentioned previously, HZQ has also made efforts to help small businesses, such as the black-owned and family-run business What's Pop-In, a gourmet popcorn company in Buffalo. Their work with politicians, especially on campaigns that have promoted positive social development, has led numerous candidates to get elected and help their communities. These are just a few of the many clients that HZQ has worked with in the past, and the broad nature of Adams and Gabriele's company means they are not limited on who they can help. HZQ holds its values highly, and the founders wish to continue the social and environmental benefits of their work to the best of their ability.
Interview
Ryan Adams, Ceo & Founder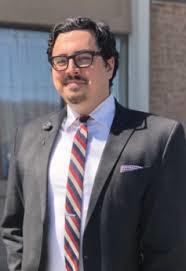 Keep this story going! Share below!
HZQ Consulting
New York City, NY, US
Business Website: https://hzqconsulting.com
Year Founded: 2017
Number of Employees: 2 to 10
HZQ is a consulting firm based in New York City. It first began as a side project for one of its founders, Ryan Adams, before being officially founded in 2017 with his co-founder, Johnny Gabriele. Both Adams and Gabriele utilized all their prior skills and knowledge to help companies with diversified backgrounds reach new opportunities while also creating a better world. This company aligns itself with various UN Sustainable Goals like Goal 5, which promotes gender equality, Goal 8, which promotes good jobs and economic growth, and Goal 17, which promotes partnerships for the goals.