Innovations In Modern Agriculture
Henan Yuliang Grain Group Limited Company
Overview
Henan Yuliang Grain Group innovated by land transfer and land hosting to reintegrate with its own technologies and experiences to develop modern agriculture, and established a specialized industry chain including plantation, store, process, and sale to help solve some of the SDGs like "No poverty", "Zero hunger", and "Decent work and economic growth".
Author
Zheng Li
School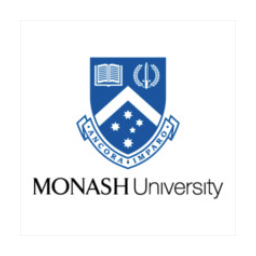 Monash University
Professor

Gitanjali Bedi
Innovation
Yuliang started its innovation in Henan Province in 2011, when the old and outdated planned economic system which assign the particular breed to plant and allocate was not suitable anymore in modern China, especially with the rapid economic development. Yuliang then innovated a market-oriented planting system to solve farmer's livelihood issues and bring them economic benefits simultaneously. A large number of farmers' idle land were hosted to be remolded to plant the high-quality seed and install modern facilities. Farmers could become employees in farmers' professional cooperatives established jointly by Yuliang and local government, and even enjoy dividends annually. Subsidiary corporations were established to build a specialized industry chain for the system. Although Yuliang has innovated in a variety of different aspects of agriculture, like leisure agriculture (Maolin, 2020), innovative agricultural facilities, and university-enterprise cooperation (Jianjun, 2013), this institutional innovation was the most remarkable one because of its fundamentality. And it indeed coincided with the SDGs like "No poverty" and "Decent work and economic growth" as it provided an example of solutions to rural population employment issues.
Inspiration
Apparently, national policies that advocated agricultural industrialization management to develop the agricultural economy guided Yuliang's institutional innovation, like the 12th Five-Year Plan between 2011 and 2015. It inspired Yuliang to accelerate development to a leading integrated enterprise. Otherwise, the company was also inspired by connecting with local conditions. Henan Province had the second-largest cultivated area of 6.87 million hectares and was one of the three provinces with more than 30 million tons of grain production. Moreover, Henan Province had a large population of around 109 million people, and half of them lived in rural areas. All these conditions suggested the significance of agriculture and its development. Therefore, Yuliang was inspired to innovate an appropriate agricultural system to fit the situation specifically. With the deterioration of contradictions between task-oriented farmers and an opening agricultural market, a market-oriented agricultural production mode rose in response to the proper time and conditions which would enhance economic performance to a great extent. The mode has even become the basics of other innovations by Yuliang. Mr. Gang added: "Previously, Farmers in Henan Province could only harvest a small quantity of non-commercial crop as they were lack of related technologies and methods. Now, it has all been changed."
Overall impact
Apparently, the innovation indeed had a positive impact on Yuliang, society, and the environment. It has developed into a large integrated enterprise over the decade. "By the end of 2020, we had grain and oil storage facilities with a total capacity of more than 3 million tons in 14 cities in the whole province." Mr. Gang stated. Its social impact was also notable, as the enterprise provided farmers in rural areas with decent jobs and increasing incomes, which indeed coincide with the SDGs like "No poverty", "Zero hunger", and "Decent work and economic growth". However, some long-term negative impacts on the environment caused by the innovation were also remarkable. For instance, the rapid development of the agricultural economy resulted in the growth of agricultural carbon emissions. The agricultural model promoted by Yuliang led to a situation of growth in both agricultural labor productivity and agricultural carbon emissions simultaneously in Henan Province (Min et al., 2017)
Business benefit
Yuliang was benefited from its institutional innovation undoubtedly. 14 wholly-owned companies were established due to the specialized industry chain from the innovation covers from planting, store to processing and sales. Through the development of modern agriculture and agricultural industrialization, those star products from subsidiary companies would both improve their respectively business performance and benefit more employees in the entire enterprise. Moreover, the enterprise's commercial standing, corporate image, and social status were promoted by its institutional innovation, as it has become an excellent business partner through the cooperatives in every village. Mr. Gang adds: "We have provided catering services to more than 36000 people in 50 institutions and companies in Henan Province, including the provincial Party committee, provincial CPC committee, and the PLA Information Engineering University." The success of its innovation has indeed improved Yuliang's business image.
Social and environmental benefit
Apparently, many rudimentary social issues were improved by Yuliang's institutional innovation to establish farmers' professional cooperatives and recruit farmers as employees, including "No poverty", "Zero hunger", and "Decent work and economic growth". Through methods like land transfer and land hosting, Yuliang helped solve the problem of a low land use rate and a low work rate in rural countries. Farmers and elders were not able to make use of their land because of the lack of labor, as most of the young adults chose to work outside their hometown. After Yuliang took over, remolded, and utilized their land, farmers would get profit sharing and enough grain simultaneously annually. Some of Yuliang's innovations in technologies indeed had a positive impact on the environment, like drone spraying and telescopic tube irrigations. However, institutional innovation also caused negative impacts inversely. Although modern agriculture benefitted both the farmers and the enterprise, it also boosted the process of carbon emissions. (Min et al., 2017)
Reference list:
Jianjun, H. (2013). Key laboratory of new materials and facilities for rural renewable energy. International journal of agricultural and biological engineering, 6(2), 1.
Maolin, L. (2020). Research on the Development and Industrialization of Leisure Agriculture Resources in Henan Agricultural Cultural Heritage Sites Based on Computer-aided Technology. Journal of Physics, 1648(2).
Min, S., Rui, J., & Rongrong, L. (2017). Investigating low-carbon agriculture: A case study of China's Henan Province. Sustainability (Basel, Switzerland), 9(12), 2295.
Interview
Gang Wang, Deputy Manager
Keep this story going! Share below!
Henan Yuliang Grain Group Limited Company
Zhengzhou, Henan, CN
Business Website: http://www.hnsltjt.com/
Year Founded: 2010
Number of Employees: 1001 to 5000
Henan Yuliang Grain Group Limited Company focuses on areas like seed breeding, land transfer, large-scale planting, grain storage, grain, and oil deep processing, catering, and retail. It serves Henan Province and provides significant support in promoting Henan's agricultural economy with high-quality development.