Innovation through Diversity
Google
Overview
According to Susan Wojcicki, Google's former Senior Vice President of Advertising and current CEO of Youtube, Google relies on eight key pillars to stay innovative and ahead of competitors. The eight pillars of innovation are as follows:

Have a mission that matters
Think big but start small
Strive for continual innovation, not instant perfection
Look for ideas everywhere
Share everything
Spark with imagination, fuel with data
Be a platform
Never fail to fail
Authors
Valentine Moseley
Stephanie Abolo
Lauren Sirju
School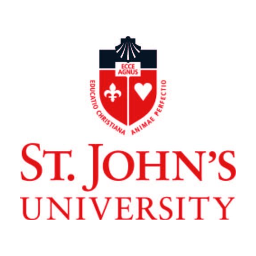 St. John's University
Professor

Charles Wankel
Innovation
Google believes that the key to success is constantly innovating while improving existing products. This creates growth in all areas and allows the company to learn constantly. Not all of their ideas and projects work out; these failures still provide valuable insight and often lead to the creation of new products/services. In addition to constant innovation, Google knows that a diverse workforce provides a wide range of ideas. To stay ahead of the game, Google dedicates a lot of time and resources to becoming a more diverse company. Including a variety of people in their team drives innovation and creates a stronger company.
Inspiration
In recent years, Google has prioritized its diversity initiatives in America. Google is seen as one of the biggest tech companies in the world and as of recently started to include more of a diverse crowd. Google has prioritized its inclusion of women, blacks, and nontraditional tech workers. Google has been publishing diversity reports starting in 2014 to show investors how they are growing their diverse population. Creating a diverse environment that includes different races and genders will help them grow into the future because of the different perspectives that can be contributed. Many of Google's hiring is starting to grow outside of the typical Stanford University to Silicon Valley initiatives. Many of their new workforces come from different areas of America. Lower-income neighborhood residents now have a chance to work for the top technology company in the world. I believe if Google continues this trend, the company will thrive compared to companies that are not prioritizing their diversity.
Overall impact
Google has promised that by 2025, 30% of their leadership will be represented by a diverse group (Langley, Business Insider).
Asian numbers grew 48.5% in employee hires from 43.8% in 2019
Black hires grew 5.5% from 4.8% in 2019
Men grew to 3.2% from 2.6%
Women grew to 2.3% from 2.2%
Women 2020 hires are at 32.5% versus 33.2% in 2019
Latinx saw a decrease from 6.8% to 6.7% in 2020
Native Americans went from 1.1% to 0.8%
Whites saw the biggest decrease from 49% to 43%
Many of the diverse hires from Google went up for certain demographics and genders. The numbers may have seen a decrease due to the current pandemic of 2020. I believe these numbers will increase once the world trends towards going back to normal.
**All statistics are from https://diversity.google**
Business benefit
Google is committed to making diversity, equity, and inclusion a focal point in everything they do; this includes their products' developmental phase and the core foundation of their workforce. Through the Google Diversity Program, Google has created more inclusive workplaces and visibility for diversity, equity, and inclusion. Google has exemplified that diversity and inclusion are more than just company policies, marketing campaigns, and day-to-day operations. Equitable employers outpace their competitors by respecting all their team members' unique needs, perspectives, and potential (M. Bush, 2020). Google has focused on pushing resources into four areas where it believes it can impact hiring, inclusion, education, and communities. They have also focused on creating more inclusive marketing and diverse corporate cultures. This emphasis on diversity and inclusion translates to the products that Google develops. Understanding the various needs of a diverse community ensures that products are highly accessible to the people who rely on Google for information, inspiration, and knowledge.
Social and environmental benefit
Google's goal is to continue creating a diversified workforce that represents its users and cultivates a fair working environment, one that creates a sense of belonging for everyone. Google believes that diversity breeds innovation and creativity and makes them a better company for its employees, consumers, and communities who rely on its products and services worldwide. They are committed to advancing a diverse and inclusive culture by ensuring parity in how they source and hire new employees and working closely with diversity experts to identify opportunities in their organizations. They offer equal employment opportunities regardless of race, color, religion, sexual orientation, physical or neurological abilities, age, citizenship, marital status, and gender identity. Google has a well-built network of employee resource groups, leadership councils, diversity councils, along with a network of allies showing their support to bringing to life an inclusive culture. Google is committed to fostering an inclusive environment for everyone - especially those from underrepresented groups - and creating a culture of belonging and empowering all voices to be heard. This has stimulated great work at Google and boosts innovation, giving Google an advantage over their competition and allowing them to obtain financial success through their efforts. Google has taken strides through its Google Diversity Program to ensure their entire company is inclusive and benefits the employees, community, and environment.
Interview
Cedoni Francois, Marketing Associate
Keep this story going! Share below!
Google
Menlo Park, California, US
Business Website: https://www.google.com
Year Founded: 1998
Number of Employees: 5001 to 10000
American multinational technology company that specializes in Internet-related services and products, which include online advertising technologies, a search engine, cloud computing, software, and hardware. It is considered one of the Big Four technology companies in the U.S. information technology industry, alongside Amazon, Apple, and Microsoft.