Innovation In Pest Control Management
Green Zone Pty Ltd
Overview
Rather than the more complex and time-consuming termites barriers of the past, the termite barrier is integrated within an expansion joint foam, to simplify the installation of termite barriers. The product has also been found to be repellent to other insects such as ants and cockroaches. Therefore, the innovation helps solve sustainable development goal number nine relating to "innovation, industry, and infrastructure", as well as number eleven relating to "sustainable cities and communities". By reducing resource use and preventing pest infestation, the product is considered a more environmentally sustainable option to other termite and insect repellents and therefore helps solve sustainable development goal number twelve "responsible consumption and production".
Author
Maxwell O'Driscoll
School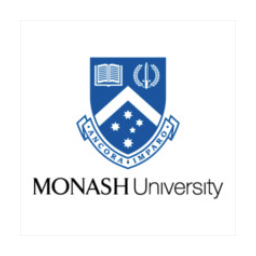 Monash University
Professor

Gitanjali Bedi
Innovation
The product is called the "Green Zone Termite and Insect Repellent Barrier" and places bifenthrin, a chemical used to repel termites, in a polyethylene expansion gap flexible foam, typical to any house or building. The compressible foam layer comes in a 25-meter roll and uses an adhesive backing, making it far easier to apply and creating significant savings in labor and materials than traditional termite and insect repellent services. To become an accredited installer of the Green Zone product, all that is required is the completion of a short course online, with pest controllers, builders, and architects all encouraged to become accredited.
The affordability and feasibility of this product are how it contributes to building more resilient infrastructure and fosters innovation. This affordability and feasibility also will lead to further accessibility to termite and insect barriers for people from all levels of society, leading to safer and more sustainable human settlements. The Green Zone product also reduces resource usage, working towards the goal of responsible consumption and production.
Inspiration
Paul Commerford originally founded a business within the termite and pest control industry in 2004 called Termite Solutions. In 2008, after four years within the industry and midway through a long day of drilling in the sun, he came to the conclusion that there had to be an easier way to protect houses and buildings from termites.
"I was on my third drill bit because they'd all worn out, and I was looking at the expansion foam and thought surely one of the big companies has tried to put the termite barriers within the foam," Commerford said.
After a long night of researching with his wife Suzanne, they couldn't find any product out there that matched his idea and from there sparked a process that would take eight years, but eventually, lead to the formation of the Green Zone product and an Australian patent.
"It was a really long process, getting the patent and cost quite a bit of time and money," Commerford said.
Upon receiving the patent in Australia, the product was then registered for a patent in China, Europe, the USA, and Singapore.
Overall impact
Since finally getting the product approved and on the market three years ago, the Green Zone Termite and Insect Barrier have been utilized in projects ranging from small-scale residential properties to larger schools and commercial buildings. Whilst initially the product received more attention from Victoria, where the Green Zone headquarters is based, but in recent times there has been an increase in business in the warmer northern states of Australia where termite and insect barriers around buildings and houses increase in relevance.
Business benefit
Paul Commerford owns other businesses in both the building inspection and termite industry and the formation of the Green Zone product and company complements his other business endeavors. The Green Zone Termite and Insect Barrier have led to a steady flow of revenue and with the accredited training program, they have been able to outsource labor across the country.
Social and environmental benefit
The Green Zone Insect and Termite Barrier can benefit the wider society in a variety of ways. Firstly, termite damage to buildings and houses is responsible for close to $1.5 Billion worth of damage in Australia each year (Staunton, 2012), and an estimated $30.5 Billion worldwide (Hickey, 2020). With the Green Zone Barrier, society now has a more affordable and feasible solution to termite infestation which should lead to more houses and buildings being protected from this form of damage.
Interview
Paul Commerford, Founder and Inventor
Keep this story going! Share below!
Green Zone a privately-owned Australian company supplying innovative pest control management systems for the Australian pest control market.