Innovation in Paper Products
New Leaf Paper
Overview
Powered by four enthusiastic employees with industry experience and a desire for environmental stewardship, certified and founding B-Corporation, New Leaf Paper, offers businesses and individuals in the US and Canada to experience the same writing and printing process that has been carried out for decades to the sustainable frontier with post-consumer recycled fiber paper products.
Authors
Kuniyuki Endo
Deqing Liu
Sabrina Fiordaliso
Vraj Patel
Nafeesa Wheeler
School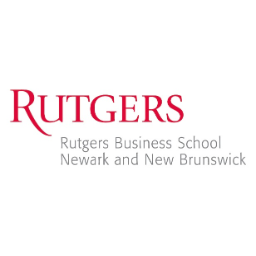 Rutgers Business School
Professor
Joan Slepian
Innovation
Paper is an everyday material, constantly present and used in offices, schools, and as a form of expression. However, the environmental impact of virgin fiber paper quickly adds up to the ever-intensifying climate battle and ever-growing landfills harming the future. New Leaf Paper's innovation of 100% post-consumer recycled fiber (PCRF) paper products redirects waste from landfills, transforms it into recycled paper, and eliminates the need to cut down trees targeting responsible consumption for a more sustainable future.
With its mission to be "the leading national source for environmentally responsible, economically sound paper," centerfold in its every action, New Leaf Paper (NLP) fulfills the environmental desires and practical needs of providing quality paper to its customers. Stringent certifications and partnerships detail NLP's quality assurance and environmental stewardship. Its office copy papers are ColorLok® certified, ensuring exceptional digital printing capabilities. Partnering with The Ancient Forest Friendly™, The Forest Stewardship Council® (FSC®), and Canopy Planet, NLP demonstrates its sourcing to be compliant and sustainable in operating without chlorine and containing no virgin fibers from old-growth, ancient, or endangered forests enforcing preservation efforts. It goes beyond meeting the needs of its consumer, both on the institutional and retail levels, but also their suppliers, and echelons down the supply chain.
Inspiration
The historical trend of paper widely used today is not reusable or made in an environmentally friendly way. The focus and inspiration of NLP are to achieve sustainability in the paper industry while also providing a high-quality product. From the beginning, NLP was focused on sustainability and will continue to do so, to make a cleaner world.
Although the idea of the paper industry may sound like a mundane concept, there are many avenues. Paul Bradshaw, Co-President & Chief Operating Officer, and Shannon Bone, Co-President & Director of Sustainable Partnerships, had the opportunity to explore these different avenues through mentors before they had the opportunity to work at NLP today. The four-employee strong company allows them to be flexible and change at the drop of a dime. In addition, their employees attribute most of their skills to "on-the-job learning" and have a large basis of knowledge that helps them to make decisions based on their business model. Therefore, the majority of the structure in the company depends on what will have the most positive impact on the environment.
The biggest challenge that NLP has faced thus far would be the limitations in the supply chain that is being felt in many different industries domestically and globally now. The company has lost customers within this struggle due to the lack of allocation that they can provide given these unfortunate limitations. However, NLP notes that through this struggle, NLP can maintain their needs and their customers, as they both have a similar goal: to achieve sustainability. With great hope, "For people who are going to choose paper, we [NLP] would like them to use high recycled content for the most beneficial impact on the environment."
Overall impact
As an environmentally friendly company, NLP makes an impact on climate change by protecting forests, water preservation, waste management, and emissions.
The most demanded raw material for making paper is trees. In order to protect and preserve forests, NLP uses high PCRF products to replace virgin fiber. The company saved approximately 420,240 trees in 2020, which results in 14,403 acres of trees not being disturbed.
The second-largest material in manufacturing is water, recycled paper manufacturing uses up to 20 percent less water to make high PCRFs instead of virgin paper. The company saved 72,020,000 gallons of water in 2020, the equivalent of 51,880 fewer washing machines.
In the production process, a large amount of waste will inevitably be generated. In order to reduce pressure on it, NLP creates more demand for wastepaper and increases the use of recycled fiber. The company generates 680,180 fewer pounds of solid waste in 2021, the equivalent of 151,940 fewer pounds of solid waste than people generating solid waste.
In response to the world's most serious climate problem - the greenhouse effect, the company reduces greenhouse-gas emissions as much as possible in the production process. The manufacture of high PCRF products requires less energy than virgin paper production. Additionally, by reducing the amount of wastepaper sent to landfills, decomposition is reduced, and trees continue to sequester carbon in forests. The company generated 210,620,000 fewer pounds of carbon-dioxide equivalency in 2020, equaling 19,128 fewer cars on the road.
The positive effects continue, with each product, "For every order, New Leaf Paper will donate one tree via our national partner, OneTreePlanted."
Business benefit
Even though they are in a declining or flat industry, New Leaf Paper's focus on sustainability makes them a successful business. NLP's growth is due to its outstanding sustainable achievements and impact in the Paper industry. Their business strategy allows them to have a large sustainable impact on the environment relative to their sales volume. The company's sustainability techniques and guidance have enabled NLP to form a partnership with manufacturing mills to produce products with high recycled content. The cooperation between the two collaborating companies went further in both environmental and business operations, as Paul Bradshaw explained on minimizing waste throughout the manufacturing process: "What it did was, by changing the product strategy and how we marketed the product, it caused us to look at everything in the manufacturing facility on how we could improve our impact environmentally. And that improved our cost base that put the mill on a path to succeed." By forming this partnership, NLP has reshaped its product line allocation, expanded its business, developed new products, and increased its customer base. By the same token, the manufacturing partners were able to upgrade their age-old techniques with new ones, thanks to NLP. Both parties saw an increase in revenues, an increase in recycled fiber usage, and a decrease in costs. In addition to growing from partnerships, NLP is also growing from customers' demand for more sustainable goods. As NLP continues to operate alongside its sustainable innovation, its potential growth is foreseeable.
To reduce transportation-related emissions and other activities that would damage the environment if their operations were outsourced, NLP would opt to design, distribute, and choose manufacturers with a domestic footprint, in only the US and Canada. Collaborating with US Environmental Protection Agency's voluntary, public-private, market-driven partnership, SmartWay®, NLP reduces its carbon footprint further, "to move more ton-miles of freight with lower emissions and less energy, and at a lower cost." Supply and demand are existent in foreign countries, however, by focusing areas of operations exclusively on two adjacent countries with large markets, NLP aligns itself with its mission to decrease its carbon footprint in all aspects of its business, removing the need to import fibers across the ocean and costs.
In addition to sustainability, NLP has only four employees, and each employee offers expertise in their particular business function, which allows them to move quickly to take advantage of new opportunities in the marketplace and adapt to ever-changing market conditions. As part of the company's commitment to its employees' well-being and incentives, each employee is given equity. Additionally, the employees treat each other as if they were family, creating a motivating work environment. The interviewing process demonstrated their expertise and respect for each of their coworkers. Moreover, NLP has excellent customer service thanks to Shannon Bone, who asks customers about their services after the sale.
New Leaf Paper has been able to build brand loyalty and trust through its philanthropic actions. They have donated a significant portion of their profits (more than $65,000) to many environmental organizations. In particular, and with great pride, NLP has been generously supporting Gettysburg Nature Alliance, where their "Financial contribution went directly to supporting environmental education for Educators to learn and then teach about environmental education." In addition, NLP has provided significant support and contributions to One Tree Planted, Trees for Tomorrow, and the American Chestnut Foundation. Due to the capabilities of its innovation, sustainability, partnerships, and team, NLP has been able to establish a foothold and competitive brand in the paper industry.
Social and environmental benefit
For the past several decades, NLP has been recognized as a leader in the distribution and development of environmentally superior office and printing papers. In other words, it is known for the production of eco-preferable papers designed to satisfy the needs of contemporary consumers and printers who are primarily interested in using premium papers with the least environmental impact without compromising cost and quality (Bayle, 2019). Furthermore, one of NLP's important industrial partners uses biogas as an energy source. This form of energy is transmitted from a nearby landfill through a dedicated 8-mile pipeline to provide 93 percent of the mill's thermal energy needs, emphasizing NLP's commitment to sustainable practices.
It uses awareness-creation programs to change customers' purchasing habits aiming to preserve and protect forests, fight climate change, and reduce pressure on the waste stream. As indicated in its mission statements, the company aims at supplying papers with the greatest environmental benefit. Overall, it is the leading national source for economically sound and environmentally responsible papers.
Undeniably, the company serves as an environmental solution provider and a supplier of papers. It initiated a number of unique programs such as a closed-loop recycling solution for many of its customers in order to achieve its endurance to reuse and capture as much waste as possible. The company has adopted numerous strategic measures with an aim of leading a revolution and shift toward sustainability in the paper industry. As a result, it has also employed fruitful and unique techniques in business embedding its environmental and social values into all its products line and business relationships. Due to its market success and product innovation, its competitors have emulated the environmental design of its products. This implies that the business activity of the company has generated immediate environmental and societal benefits and achieved the company's key missions by shifting the competitors' behaviors and pioneering markets.
Bayle, G. K. (2019). Ecological and social impacts of eucalyptus tree plantation on the environment. Journal of Biodiversity Conservation and Bioresource Management, 5(1), 93-104.
Interviews
Paul Bradshaw, CEO
Shannon Bone, President
Keep this story going! Share below!
New Leaf Paper offers a selection of coated & uncoated grade papers, all with 100% post-consumer waste recycled content. New Leaf Paper products range from luxurious finishes to offset and office papers.