Innovation and sustainability in construction industry
YunYao
Overview
The company use clean energy alternatives the burning of fossil fuels in their construction and daily operation. And the company provides gender equality in the construction industry, MeiRong Yang is an executive member of YunYao, she plays a significant role of hire women worker in construction company
Author
min zhang
School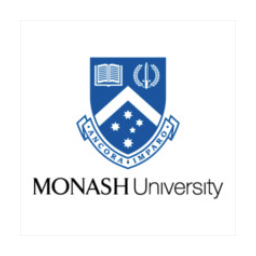 Monash University
Professor

Gitanjali Bedi
Innovation
In the daily operation, the company adopts electric vehicles and natural gas vehicles instead of petrol vehicles. For trucks or machineries which used in construction, the company aimed at protecting environmental sustainability, they prefer use biodiesel and green diesel as substitutes to be used other than petrol or pure diesel for fuel (Chiavola, Recco, Rakopoulos, 2018). The company try to hire more female workers at certain positon, and eliminate discriminatory behaviour in the work places. The company also give many supports for women, such as the professional training.
Inspiration
China issues a new policy to encourage individual or corporation to purchase domestic renewable energy vehicles instead of traditional petrol or diesel vehicle which states government will exempt 10% of the vehicle's selling price which is known as Vehicle's GST in China.As women participate more and more in the labour market, YunYao found that the number of women workers in their company is still in a low level compare with other industry. Although I did not find the data of China, but according to the relative data of UK and US, there are only about 12% of all workers in the construction industry contained by women, so we can speculate that China has similar rate, even lower (Bionda, 2004; Wright, 2016). This gives YunYao the thought maybe they can increase the women participate rate in the company by offer more office job to women, and they realize that a lot of machineries are not depend on strength too much as what the machinery is at old days, so they can hire more women to manipulate the machinery instead of men.
Overall impact
YunYao choose to purchase vehicles such like renewable energy not only could protect the environment along with reduce the cost. By choose to hire more female workers at some positions in the company, this give some impact to companies who partner with them, this action let the partners realise that women also could work at construction industry just like male workers. At some point, women are more patient and careful than men. This will encourage their partners and some other companies in this industry to hire more female workers. Then it will attract women into construction industry as well.
Business benefit
YunYao earned reputation because of the environmental friendly decision and respect female workers at this special industry. Through the observation of subsequent long-term cost of electric vehicles, the is cheaper than petrol or diesel vehicle. That means the lower expense lead to higher profit, and the initial 10% exempt of the "Vehicle GST" will help company save the cost as well. The company could obtain loyalty from employees because company give female more chance to work at construction industry without any hostile or unfair. At some meticulous works, the female worker could make their contribution based on their patient and careful. Government also has some cooperation with YunYao, and the government usually prefer YunYao other than other competitors because the company respect female workers and adopt a sustainable strategy. By respect female workers, the influence will increase within the industry, more partners willing to collaborate with YunYao as they have higher reputation.
Social and environmental benefit
YunYao's innovation help to achieved SDGs 11. SDGs 7 and SDGs 5 which are sustainable cities and communities, affordable and clean energy, gender equality respectively. According to SDGs 11, sustainable cities and communities, YunYao purchased domestic vehicles and encourage women work at man-dominated industry, thus reduce the rate of unemployment which gives support to the local community. YunYao corresponding with the government's policy about use clean energy which could prevent air pollution, this behaviour also meets the SDGs7. As a man-dominated industry, hiring more female worker is more likely a model for all industry, other companies are going to take a page from YunYao that would promote the gender equality which achieve SDGs 5.
Interview
Yang Lu, innovation in YunYao
Keep this story going! Share below!
Shanxi YunYao Construction group is a large corporation which offer construction of the infrastructure, construction material selling, construction machinery's lease and some real estate building business, the group company has 5 subsidiaries. YunYao offered superior construction, craftsmanship, and YunYao is good with manage the construction process for owners, occupiers and developers.