Innovation and Inheritance Make Us Flourishing
Huaimao Pty Ltd
Overview
In order to maintain a good living environment for surrounding residents, Huaimao invested in a new factory in 2014. In addition to moving the plant to a rural area in Dingxing prefecture, the company is committed to building a production line which is fully automated (Huaimao, 2019). With a long period of time to study and discover, a lot of production methods and equipment achieve technological innovation.
Author
Cenyi Jiang
School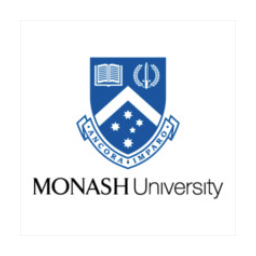 Monash University
Professor

Gitanjali Bedi
Innovation
There are three major innovations in technology. Firstly, they improve the method of making yeast, this kind of yeast is necessary for making sauce. The method after improvement can increase the production efficiency, and control the temperature and humidity more accurately. Besides, the problem of uneven ventilation in conventional yeast making can also be solved by the new method. Next, Huaimao has developed a continuous flour steamer. Steamed flour is the main material of sweet sauce; the continuous flour steamer can make the process automatable and reduce the manpower. The last innovation technology is the greenhouse which is used for drying vegetables. They adopted a double-layer glass roof with 17 degrees to let the vegetable accept the sunlight with the best angle (Huaimao, 2019). The benefit of that is to achieve the environmental protection of solar energy.
Inspiration
As we all know, Huaimao is an old brand which has been inherited for hundreds of years. From the past to the present, Huaimao's products have been widely welcomed by the public. Mr. Zhang, the vice president of the company told me that Huaimao's operation has been following the concept "never cut corners and ferment strictly according to the stipulated time" which has been handed down for many years. However, the social environment is constantly changing; in order to inherit this traditional craft and maintain a good reputation, innovation is necessary, Huaimao is trying their best to carry on the inheritance and innovation simultaneously.
Overall impact
Continuous innovation makes the quality of Huaimao's products higher and higher, and Huaimao is also on the way to internationalization through its efforts. On May 9, 2019, Huaimao co-sponsored an international forum on the sauce industry between China, Japan, and South Korea. The theme of the forum is to innovate our common sauce's cultural heritage. More than 200 industry experts from China, Japan and South Korea participated in the forum and they discussed the inheritance and innovation of sauce cultural heritage. Huaimao also made a strategic corporation with two companies on the forum (Huaimao,2019). Its goal is to transform their traditional handicraft industry into high-tech healthy food in order to benefit customers and all stakeholders. That entirely conforms to sustainable development goals.
Business benefit
The Innovation brought many significant benefits to Huaimao. Obviously, technology's advancements have a direct relationship with increasing productivity by doing more work to be completed with resources as less as possible (McKnight, Mniam & Robertson, 2019). It also helps to reduce production costs, labor costs and production time on the basis of high quality. In addition, technological innovation has brought them additional profits. For example, in the process of making soy sauce, they found that the quality of soy sauce could be improved by adding the number of stove channels that is used for roasting soy. Because the soy sauce's quality has been improved, department stores in many big cities including Beijing Tianjin and Hangzhou come to order soy sauce (Huaimao, 2019). From this point of view, we notice that their customers are expanding, not only the retail customers but also some large institutions. According to the interview, Mr. Zhang, the Vice President, provided me with some publicly available sales figures. Sales last year were around 60 million to 70 million Yuan, they expect the figure will grow 10 to 20 percent this year after the new plant is relocated and new machines are used. Technological innovations also enable them to take the lead among other companies in the same industry, and many companies in similar industries have proposed ways to cooperate with them and acquire their manufacturing processes.
Social and environmental benefit
Huaimao also makes a lot of efforts for the environment and the community in the process of innovation. First of all, we mentioned earlier that in order to create a better community environment and reduce pollution from production, Huaimao invested in the construction of a new factory in 2014. The address of the new factory is Dingxing because there are fewer households so it will not affect people's daily life. Besides, the packaging of products has also changed. They decided to use degradable materials as packaging boxes, which fully achieve the green industry and protect the environment. Finally, Huaimao made adjustments to the original recipe of making pickles, they reduced the amount of salt and ensured products they produced were healthy and green.
Interview
Jijun Zhang, Vice President
Keep this story going! Share below!
Huaimao Pty Ltd
Baoding, Hebei, CN
Business Website: https://www.huaimao.com
Year Founded: 300
Number of Employees: 201 to 500
Huaimao mainly produces pickles and various condiments including sweet sauce, soy sauce, and vinegar. The company has a long history and is defined as a Chinese time-honored brand. The company has started to innovate based on insisting on traditional technique which has been inherited for 300 years. They aim to meet the needs of modern consumers, satisfy the sustainable development goals and extend this traditional Chinese craft to the whole world through continuous innovation. In many ways, they have achieved what the SDGs set out to do, such as good health and well being, industry innovation and infrastructure, sustainable cities and communities (United Nation).