Innovating through Honesty
Yema
Overview
Yema is both a supermarket and a brand of food and skincare products that are made with honesty and quality in mind. Yema has actively created a business network that helps develop responsible consumption and production (UN's 12th goal) by compensating primary producers and farmers fairly, and making products that are simple, understandable, and sustainable. They work to create circular economies in which everything from the making of a product to the recycled packaging, and even making their store a recycling waste recollection center, helps develop a more sustainable community of consumers (UN's 11th goal). To attract customers, they work hard with specialists to develop high quality, healthy, simple, and delicious products that are aimed at individuals who take a healthier approach to their diet and lifestyles (UN's 3rd goal).
Authors
Julio Perez Font
Liliana Carcini Mora
Rodolfo Esparza
Mayra Perez Guerra
Marcela Rodríguez
Andrea Cervantes
School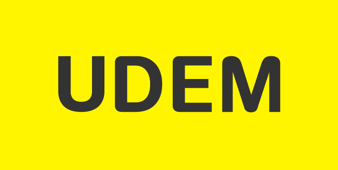 Universidad de Monterrey
Professor

Consuelo Garcia-de-la-torre
Innovation
Yema is a Mexican "conscious" supermarket born in 2019 and founded by René Candia, Angela Ursic and Laurene Maire. While eating some "premium" peanuts, they realized that ingredients were a mix of things they didn't understand. They asked themselves: "How is it possible that this is sold as peanuts, and moreover, as "premium" peanuts?". They set their eyes on creating a supermarket business that creates honest products, with honest ingredients, and honest labeling. They knew that the only way to make a business like this true to itself, is to generate a work network and environment that satisfies all its parts.
Yema's innovation comes from its direct-to-consumer business model. They seek to create a supermarket that sells only brands that have their same goals: sustainable, green practices that positively affect the health of Mexicans (UN's 3rd goal), that develop good production and consumption practices (UN's 12th goal), and that contribute to creating a sustainable community (UN's 11th goal). Be it cage-free chicken, or vegetables grown from local Mexican farmers. But more than buying other sustainable brands (and avoiding big label brands that are not so sustainable in their practices), Yema seeks to mostly sell their own brand. In the big job of creating their own brand, Yema sees an opportunity to work with local organic sustainable farmers, and other primary produce suppliers, and establish a working relationship that favors honesty and quality above all. They not only have their own brand of food, but also have a skin care section, in which they sell their own brand of animal cruelty-free skin care products, where the labels are understandable, and no extra harmful ingredients are used. This business practices favor directly the development of responsible production and responsible consumption of products, global goal 12 for the UN.
"Yema's first innovation is in its business model. In the world of big supermarkets it is uncommon to find an own-brand store, big chains usually sell big brands in which so many intermediaries are involved, that farmers and producers of primary materials are pushed over, and ultimately end up with a very underwhelming financial retribution(...)"
-Alessandra Sonsini, Head of marketing, Yema
They have a physical store located in Mexico City, and an online website with their own digital marketplace. There, people can get 90 minute deliveries done inside of Mexico City, and 7-10 day delivery in the rest of Mexico. This City, with a clouded history of bad air quality, is in dire need of undergoing practices to limit carbon dioxide emissions, and waste.
Their business model ensures that every step of the process favors sustainable, green practices, from buying products from local vendors and farmers, and making their own products with the supervision of nutritionists, biochemists and dermatologists; to creating products with clean, understandable labels and packaging made from recycled materials. Yema seeks to make a space where people can find honest, high quality and affordable products that are developed with consciousness over their impact on the environment. With these actions, Yema is helping develop a more sustainable community (UN's 11th goal), with less waste production.
Inspiration
In the words of Alessandra Sonsini, Head of marketing at Yema, "the inspiration for this business model arises from the difficulty of finding tasty, and cheap sustainable food in Mexico, especially all in one single place." They want to start, she says, by making healthy and delicious food products that attract new consumers just because of quality, with the final objective of them later realizing that not only is their health being positively affected (UN's 3rd goal), but that there is a higher purpose behind the development of those products. By buying them, you are contributing to a network of responsible production and consumption practices (UN's 12th goal), and also favouring a more sustainable community through the usage of recycled materials, and a circular economy (UN's 11th goal).
Yema works with three main values:
Quality: their products are either bought from or made from the highest quality suppliers and ingredients, that make sustainability their priority. Specialists in many areas are working to ensure that Yema's products are up to the highest standards of quality.
Honesty: no harmful substances or ingredients are added to their product line. What you read in the label is what you eat or use. This value is extended to not only their consumers but also their suppliers: farmers are treated with good business practices to ensure that they are compensated fairly.
Simplicity: (easiness). Yema's recipes and formulas are made as easy as possible, so that the products you buy are as natural as they can be. A big part of the company's beliefs is that the consumer is entitled to know what he/she is buying, and clean, understandable labeling practices are a rule.
"We want to be the favorite supermarket for Mexicans. We are both a model store and a brand. What we want is for healthy consumption to be accessible to everybody".
-Angela Ursic, Co-Founder of Yema
Yema wants to bring these values into every single aspect of their business. They seek to create circular economies that favor everyone, from the initial farmer or producer through good business practices, through the consumer with clean understandable labels and good tasty food, and finally with the environment, creating environmentally friendly packaging.
Overall impact
In order to be loyal to the "100% natural" concept, Yema uses organic products for the development of their food and skin care products. All of their products are free of artificial conservatives, genetically modified organisms and harmful additives. There is a list of ingredients banned from the products they make and sell, which includes synthetic dyes such as Iron Hydroxides E172, or antioxidants BHA E320, or BHT E321, High glucose and fructose syrups, artificial flavoring, trans fats, etc. Skin care products are also free of parabens, phthalates and formaldehydes. These actions help tackle another rising problem in Mexico: obesity. Yema's explicit objective of developing foods with the best ingredients possible help draw consumer attention to a new brand of healthy and tasty alternatives, that positively affect their health (UN's 3rd goal).
These initiatives help to push for not only environmental benefit, but also for healthy consumers. Through active working with nutritionists and biochemists to make their products both nutritious and tasty, they are aiming to fundamentally change the consumer's perception of sustainable products (usually not very good in taste, difficult to acquire, and expensive). The result is an empowered community of producers, farmers, workers, and consumers that practice honesty and good business relationships, and ultimately benefit healthy, conscious practices (working towards UN's 12th goal).
Not only does Yema's core business model inherently benefits consumers and producers, but the company is also committed to help the environment and circular economies. The store also serves as a recycling center, in which consumers can leave plastics, glass and more (directly working towards UN's 11th goal).
Business benefit
Yema is currently in the process of being certified by "Sistema B" (Spanish for System B), which is an international association that aims to build an ecosystem of companies that make a commitment to grow as a business while addressing social and environmental problems.
Their business model creates a safe space where consumers can confidently find all kinds of products (meat, flour, pasta, or even toothpaste), and know that they were created with the highest standards of quality and honesty. This favours, as Alessandra Sossini said, consumers that develop true brand loyalty. This kind of transparency makes for loyal customers that love to shop for all kinds of products in Yema. Ultimately this helps Yema's business heavily, but also indirectly ensures that on the local sphere mexican farmers and producers are fairly compensated through responsible consumption and production (UN's 12th goal), and on a bigger scope, it benefits the environment (UN's 11th goal).
Yema offers affordable options with simple labels to healthy products, to consumers that want a change during the pandemic Yema became the perfect alternative, this reflects on the online sales reaching a 20-fold increase.
Social and environmental benefit
Yema has different impacts on the social sphere. They offer healthy and environmentally friendly products, both private label products and any product found in your store. In a country with high levels of obesity among children and adults, any action that impacts on a more natural diet is important. People do not consume ultra-processed foods because they are the best option. It does it because they are cheap, they are everywhere and their packaging is usually more attractive. That explains the success of Coca-Cola in Mexico: it is the country that consumes the most of it in the world. It should not be surprising. Even in the most remote town of the Sierra de Guerrero or in the Sonoran desert you can find this drink. "We want to get there but with ecological products," says Ángela Ursic, co-founder of the startup YEMA. In Yema, therefore, there is a scope to also benefit the health of Mexicans, and develop more conscious diet practices. This directly favours UN's 3rd goal for Good Health and Well-being.
Responsibility is one of their aims. They see a true commitment with the community. Thanks to their business model, and true to their values, Yema manages two permanent responsibility programs:
Donation program: they work with Mexico food bank (Banco de Alimentos de México, in spanish), to get first-need articles to poor communities. They try to incentivize donations through their consumers.
"Cageless chickens": Yema is always looking to expand the offer of vegan products, but moreover, they are committed to avoid animal cruelty. None of their skin products have been tested on animals. The eggs sold by them are all from cageless chickens, and as a goal, they seek for all their products that use eggs as an ingredient to use them. They have a self-imposed limit date of 2025.
Also with their model "Direct to consumer" they promote direct negotiation between the company and its buyers, with commercial advantages that benefit and encourage local and artisan producers, with fair payment to the producers.
They strive to make all YEMA more environmentally friendly, prioritizing organic agriculture without pesticides, recyclable packaging, and biodegradable formulas. All Yema stores are recycling centers, in the same place you can buy, consume and recycle. This practices are incorporated in their business practices, directly favour their business, and also work towards UN's 11th goal for Sustainable Cities and Communities.
Interview
Alessandra Sonsini, Head of Marketing
Keep this story going! Share below!
Yema
Mexico City, Mexico City, MX
Business Website: https://yema.mx
Year Founded: 2019
Number of Employees: 51 to 200
Yema is a Mexican supermarket that manages its own food and skincare brand. It's a circular economy business which involves producers and farmers that are paid a fair wage, nutritious and high-quality products, environmentally conscious packaging, and clean, honest, and straightforward labeling.