Innovate for your Grandchildren: the Naturepedic Story
Naturepedic
Overview
Established in 2003, Naturepedic is a non-toxic and organic mattress manufacturing company founded by Barry Cik. It sells baby, kid, and adult organic mattresses and bedding products. Naturepedic's mission is to eliminate toxic chemicals in mattresses and beddings, like flame retardants and adhesives, and to support third-party testing protocols. It also sources certified organic materials to reduce the environmental impact of synthetic pesticides and fertilizers. Naturepedic does not focus on reducing the level of toxic chemicals from their mattresses but rather on eliminating all questionable chemicals.
Authors
Adil Fazir
Domenica Calderon
Tyler McFarren
Louis Petrie
Marco Cabre
School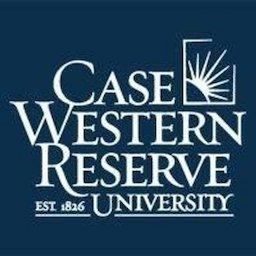 Case Western Reserve University - Weatherhead School of Management
Professors
Megan Buchter
Doug DeGirolamo
Innovation
In order to land on a proper solution, Naturepedic needed to look at the harmful mattresses being produced by the competition. Cik knew of the toxic chemicals, plastics, and formaldehyde that normal mattresses contained. Additionally, organic mattresses on the market were not waterproof. So he went into business with his two sons, and they developed a new waterproof, organic material that could be used to build mattresses. Their material was made of sugar cane and was the first of its kind on the market.
The company's innovation was mainly directed toward children and infants. This is because their mattresses are suitable for them and help protect them from harmful substances. Nonetheless, they sell larger mattresses to adults as a more luxurious item.
Naturepedic's innovative mattress is not only an excellent product, but it also is meaningful to Barry Cik. Cik centers his life around looking for the best ways to live a sustainable life by providing a safe, organic, and effective mattress. Barry is not alone in this mission. He has support from millions of people across the country, as well as the UN Global Goals.
Inspiration
Barry Cik founded Naturepedic after searching for a baby crib mattress for his grandchild. As he was shopping for a crib mattress, he discovered that all the crib mattresses on the market had harmful chemicals and materials in the assembly process and in the products sold. As an environmental engineer, Cik knew of the different chemicals that were in the mattresses, and he refused to put his grandchild to sleep near toxic chemicals. Cik also noticed that mattresses in the market were not waterproof or they resembled adult mattresses which are not adequate for babies. Therefore, he decided to manufacture a waterproof, toxic-free, and organic mattress.
Overall impact
Naturepedic focuses on 4 of the UN's Global Goals: Good Health and Well-Being, Responsible Consumption and Production, Life Below Water, and Life on Land. Barry Cik believes that "You can't just dump chemicals into the environment and expect to get away with no repercussions." He uses Naturepedic as an example to all of the other companies out there that it is possible to cut out toxic chemicals from their products. Naturepedic has even helped other companies change their product designs to be more environmentally friendly. In addition to that, Barry Cik has even spoken to Congress as a part of Naturepedic in an effort to get the government to prohibit the use of toxic chemicals for all types of products. He hopes that in 5 years, we will have been able to remove most of the toxic compounds present in our everyday products. Naturepedic has also implemented a range of internal programs to keep them aligned with its mission of supporting biodiversity, advocating for social causes, and sourcing organic materials.
Business benefit
Initially, the benefits to the business were extraordinary. Naturepedic had created the first organic and waterproof baby crib mattress. At this time, they did not have any competition. Cik says that it was not difficult for them to gain their first customer. They put a product on the internet, and people started buying it. As a business, Naturepedic does not keep the financial benefits of having an environmentally sustainable product to themselves. They work with other companies to help them change their designs to be more environmentally conscious.
As a workforce, Naturepedic was initially operated by Cik and his two sons. This was valuable in keeping a consistent and clear focus for the company. However, as the company has grown, they have brought on more qualified individuals who know how to operate manufacturing factories and build mattresses. They construct their mattresses in the USA using both domestic and foreign materials and have a workforce consisting largely of skilled Amish craftspeople.
Social and environmental benefit
Barry Cik's innovation benefits both the environment and society. Barry states that he "has been chasing chemicals for 50 years" in an effort to wipe out their use in everyday products. Naturepedic's commitment to using fully organic materials with no toxic chemicals serves as a shining example of how companies can help protect not only the land but the oceans as well. Naturepedic's flagship product of organic baby mattresses serves to protect the health of children. Barry Cik even uses Naturepedic to participate in a social network used to educate people on healthier living and lifestyles. Barry's innovation protects the health of both the Earth and its people, while also giving him a platform to reach out and encourage others to follow in his footsteps.
Interview
Barry A. Cik, Founder, CEO
Keep this story going! Share below!
Naturepedic is on a mission to transform the lives of its customers through safer and healthier sleep. This is accomplished by eliminating toxic materials from their organic mattresses. Naturepedic supports an organic and holistic lifestyle while protecting the environment.