Infrastructure Pioneers
Iron Bridge
Overview
Iron Bridge provides construction services to private-sector and public agencies, with a diverse focus on movable bridge machinery, painting, steel, and civil work. The company helps build better infrastructure, create new jobs, and create sustainable cities by utilizing land effectively by redeveloping old infrastructures.
Authors
Freya Patel
Jose Baez
Jennifer Rajhpaul
Ryan Muench
Brian Lombardoni
School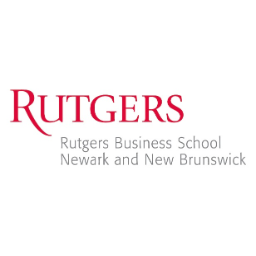 Rutgers Business School
Professor
Joseph Markert
Innovation
Iron Bridge is a construction company that provides a vast range of services such as movable bridge machinery, painting, steel, and civil work. Along with their services, they have the resources and unique capabilities to conduct their own concrete, excavation, structural steel, and painting work with the use of their own forces. Iron Bridge has participated in numerous services that have benefited the infrastructures of nearby areas such as the redeveloping of an old elevated train station and transforming it into a park, which is known as the High Line project. Iron Bridge was also involved in the rehabilitation of 18 aeration and sedimentation tanks at the Newton Creek Water Pollution Control Plant in Brooklyn. Along with these projects, Iron Bridge has successfully moved Jamaica Bay Swing Bridge, Oceanic Bridge, and many others.
Iron Bridge adheres to Goal 8 (Decent Work and Economic Growth), Goal 9 (Industry, Innovation, and Infrastructure), and Goal 11 (Sustainable Cities and Communities) of the UN's Sustainable Development Goals.
Inspiration
Naushad Hassan of Iron Bridge spoke fondly of the founder of Iron Bridge, who was "a civil engineer with an interest in bridges, and one of the main branches of civil engineering is the construction of bridges, and he managed to create a company out of it." The "family-friendly environment" of Iron Bridge, "who are close with each other," enhances the employees' ability to work together profoundly, which results in successful projected services. The company is dedicated to establishing a diversified construction company worldwide, which further motivates them to continue with their unique and adequate infrastructure services.
Overall impact
The founders were involved with providing sustainable infrastructure to the New York and New Jersey area. In order to stand out in a heavily concentrated construction industry, Iron Bridge provides services relating to "movable bridge machinery, painting, steel, as well as civil work. Iron Bridge has the unique ability to perform its own concrete, excavation, structural steel, and painting work." Naushad Hassan and his team also focused on providing sustainability to the environment by "rehabilitating 18 pairs of aeration and sedimentation tanks" at the Newtown Creek Wastewater Treatment Plant in Brooklyn, New York. They communicate their services through their "extensive connections in the industry." They also market their "strong engineering and management capacity" to their clients.
In the short term, Iron Bridge's impact on society is that it helps grow the current state of the economy of the area they are working in. Since they work on bridges, machinery, and structural steel erections, they tend to use resources in order to make the material they need to get the job done. This means that they go out and make purchases to obtain these materials; the more projects they work on, the more they buy from their suppliers, helping the economy grow. They also hire their own workforce, which helps provide jobs to many people. In the long term, Iron Bridge leaves a positive impact on the environment by creating sustainable cities. The work that they do on bridges helps cities maintain and grow their infrastructure. Reusing infrastructure in certain cities helps make better use of the land, which in turn helps out the environment instead of harming it. One famous project they worked on was the New York City High Line, which was once an old freight line but was rehabilitated to become a beautiful park.
Business benefit
Iron Bridge's construction services are purposeful and have meaning. Their projects are aimed to provide the New York and New Jersey area with sustainable and safe infrastructure. Their project with the wastewater treatment plant was a huge project that made them stand out in the construction industry. Like all businesses, Iron Bridge is set out on maximizing profit margins. However, they also value safety and top-tier quality when carrying out their projects.
Concrete evidence of Iron Bridge's impact can be found in the boost to tourism and economic profit that one of the company's most famous projects has yielded. According to Laura Bliss from "The High Line's Next Balancing Act," "In 2016, seven years after it opened, nearly 8 million bodies would flock to the High Line—that's more visitors than to any other destination in New York City. With those visitors came riches the park's founders never predicted: Between the glossy condos, eateries, and museums that have flowered around its steel girders, the High Line is set to generate about $1 billion in tax revenues to the city over the next 20 years" (Bliss 2017). Eight million people and approximately a billion dollars in tax revenues are not flimsy yields; over seven years later, the High Line is still bringing in an increasing number of people and revenue into the city. Moreover, in a concrete world, sustainable infrastructure works like the High Line allow the environment to grow and diversify naturally: "The High Line is now one, continuous, 1.45-mile-long greenway featuring 500+ species of plants and trees" (Friends of the High Line 2000–2019). Thus, Iron Bridge's impact on society and the environment are easily quantifiable.
Social and environmental benefit
Iron Bridge's qualitative impacts on society are numerous, but they mostly relate to city planning, tourism, and sanitization. In today's millennial-driven economy, cities and neighborhood landmarks are constantly being rearranged and destroyed in order to meet the needs of the growing middle/upper class. In this process, neglected areas now "under construction" experience raises in rent prices that force their existing inhabitants to leave for cheaper accommodations, thus creating space for their higher earning counterparts. What is amazing about Iron Bridge is that they are not focused on building the next high rise. Iron Bridge has transformed existing, disinvested infrastructure like an old train station into the High Line, an elevated park that attracts people from all across the greater metro area and the world alike. Thus, the company does not fall into the economic trap of creative gentrification and resident displacement in order to make a profit. Moreover, with projects such as the High Line and Rutgers Stadium, Iron Bridge has also impacted positively impacted tourism by drawing in more people to previously less "picturesque" venues. Also, the company's sanitization of wastewater greatly improves the health of its customers and makes the company stand out among other construction companies. An urban city is oftentimes defined by its landscape and amenities. Through their projects in infrastructure and sanitization, Iron Bridge has shaped the current aesthetic of New York and New Jersey. Moreover, their emphasis on safety and health, through their wastewater treatment, is unprecedented for a construction company.
During the interview with company president Naushad Hassan, he mentioned how Iron Bridge was a one-stop shop by saying, "We have the unique ability to perform our own concrete, excavation, structural steel, and painting work with our own forces." He took great pride in being able to have an excellent team of employees who he can count on to work on numerous projects. As mentioned previously, Iron Bridge worked on the rehabilitation of the New York City High Line, making it the beauty it is today. When talking about the project and its impact, Naushad said, "This project cost Iron Bridge $40 million and had a profit margin of about 10%. The High Line project also drove up real estate value in the adjacent area, while also prompting other U.S. cities to redevelop vacant infrastructures into public spaces" This is a prefect example of the type of impact that Iron Bridge has on the environment and the community with the work that they do. By restoring the 75-year-old freight line into a park, they were able to help the real estate market and economy in the surrounding area. They also encouraged other cities to mimic their work and turn "nothing into something." Throughout their projects, Iron Bridge has been able to positively impact society while still being a profitable company.
Interview
Naushad Hassan, President
Keep this story going! Share below!
Iron Bridge provides construction services to private-sector and public agencies, with a diverse focus on movable bridge machinery, painting, steel, and civil work. They also have the unique ability to perform their own concrete, excavation, structural steel, and painting work with their own forces.