Inclusive Models and Plastic Bottles
Calvin Klein
Overview
Calvin Klein recently took initiative on two major projects. One project was the incorporation of low impact denim and other fibers made from plastic bottles, and the other featured the release of a Gender Inclusive catalog.
Authors
Albert Rodriguez
Kristian Loizou
Ashley Tariq
Natalie Sinclair
School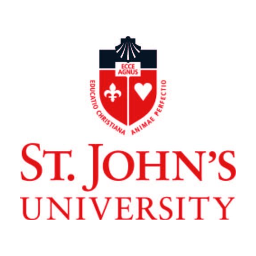 St. John's University
Professor

Charles Wankel
Innovation
Calvin Klein's Sustainability department partnered with Repreve fabric and several other companies to develop a new synthetic fiber that can replace many of today's most commonly used textiles. Fabrics like denim, polyester, and cotton are now being spun with plastic fibers that are recycled from plastic bottles. This new fabric is then incorporated store wide, including their new Gender Inclusive catalog which has clothing that doesn't cater to one specific gender and can be worn by anyone.
The innovation came from the realization that in order to have a planet to live on in the future, companies need to get creative to help save water, reduce waste, and make production much more efficient. The catalog also came from the purpose of trying to unite people and letting them express themselves however they want to. The catalog is Calvin Klein's way of showing the consumers that they do care and are trying their best to prove it. It does bring a sense of mission and purpose because at the end of the day, climate change and inclusivity are topics that we need to take seriously. Showing the world that Calvin Klein is not stuck in the past really helps other companies follow suit which further promotes the need for a clean and friendly future.
Inspiration
PVH has had a global corporate sustainability team for the last 12 years. Over the last six years PVH has incorporated "corporate sustainability teams" for Tommy Hilfiger and Calvin Klein within their PVH brand . According to Ms. Eder, this initiative was done after conducting market research and understanding consumer wants and desires to shop for more sustainable products. By following consumer trends the PVH company has been able to strategically align their company values with those of their target market. PVH joined an initiative in Europe known as the Denim Deal, under this initiative the company along with other participating brands will produce three million pairs of jeans with mostly recycled materials. Allowing their consumer base to feel good about buying Calvin Klein products.
Apart from sustainability PVH has also made strides to offer a more gender-inclusive catalog, again these decisions stemmed from market research and data gathered, by understanding and reshaping their brands to appeal to younger demographics while also creating positive brand recognition. Just recently Calvin Klein launched their CK1 catalog merging their most iconic items with a more gender fluid approach. Gender inclusivity is a strong market trend now, as more companies seek to adapt a more inclusive approach to fashion. Calvin Klein uses metrics to track hiring to ensure inclusive and proper opportunities for all races allowing for a more diverse workforce. According the Ms. Eder The Calvin Klein brand seeks to maintain a positive brand image, while focusing on humanity, both internally and externally.
In conclusion, Calvin Klein has a "CK Fashion Forward" plan outlining the plans goals for the future with the goal of becoming 100% sustainable by 2025. The PVH brand as a whole is making positive impact changes to society through community outreach and pushing forward sustainable, and inclusive fashion into mainstream consumer adoption.
Overall impact
Calvin Klein has incorporated numerous sustainable practices that have not only been beneficial for our planet, but have also been deemed extremely beneficial for business. These practices have helped transform the company into an eco-friendlier brand, thus boosting customer loyalty and employee satisfaction.
The organization has implemented an annual sustainability report that highlights the various goals and successes set forward to reduce their carbon footprint, thus allowing for more transparency between all internal and external stakeholders and boosting the brand's overall reputation. Allison reported that in recent years, customers and employees are more likely to gravitate towards sustainable brands and states, "Having transparency and awareness amongst customers is really important and has changed the business a lot."
The company has reported numerous successes in their 2021 annual report, including diverting nearly 40,000 kg of textile waste through customer return programs, which encourage customers to return any old or damaged items. Furthermore, the company has had a crucial role in reducing waste, preventing soil erosion, and protecting the lake at the Hawassa Industrial Park in Ethiopia where manufacturing is conducted. The clean water initiative has improved water safety and hygiene and, in the last year, has helped reduce the spread of COVID-19.
Calvin Klein has been a pioneer in many eco-friendly initiatives, inspiring other brands in the industry to execute similar ideas and prioritize sustainability. Through the incorporation of recycled materials, using 3D fabrics, building factories for production, hiring scientists, and various water/energy reduction initiatives, Calvin Klein has reduced carbon emissions by nearly 50% and will continue to make significant advancements in the next decade.
Business benefit
Calvin Klein has created innovations to help benefit their company. Sustainable business shop was created to make more sustainable products due to marketing and demand. Alison says, "It was created to give more sustainable options that consumers look for while shopping and has come about through the findings of the sustainable business transformation team." One of these innovations from this shop is low impact denim, made from plastic bottles. This has helped benefit the business because of low costs/reducing costs in 60% of denim. This has helped in reducing operating expenses, more inventive tactics, a better reputation, and more new consumers that respect sustainability all contribute to sustainability helping Calvin Klein earn more money. Another innovation is the Gender Inclusive Catalog. This has benefited the business because through the events and catalog, it drives the change that the company stands for. It is a campaign catalog to promote change, self expression, gender, and individuality. These innovations have affected the business in every way and have been successful. Forward Fashion is a motto used by CK to remind people what they stand for. There have been policies set in place to improve deforestation, greenhouse gasses, supply scoring score cards, supply chain code of conducts, transparency into supply chain etc. These new policies have increased the need for jobs to work on these issues. Way the company has packaged products has changed is a big success for CK, it has become more environmentally safe. The mill is the biggest innovation for the company. There have been new factories in Ethiopia, South Africa, Haiti, which are PBH owned, which is a big business model change. This allows CK to have more ownership instead of outsourcing to different companies. The CSR report needs to be met each year.
Social and environmental benefit
The many innovations Calvin Klein has implemented have helped benefit society. One of the biggest changes has been through low impact denim. Using recycled plastic and recycled materials has reduced water usage by 40-50%, saving greenhouse gasses, and saving energy. Another innovation is the use of pineapple based leather, wood pulp for clothes, yarns from fish net/carpeting etc, have helped companies save water in huge ways. Gender inclusive catalog has helped society through standing for human rights and has been a part of the change to allow people how important it is to be accepted. This contributes to the culture of the company as well. Mills used in factories in different countries have been beneficial in society to help safe water and focus on saving carbon emissions.
Interview
Alison Eder, Director Talent Acquisition at Calvin Klein
Keep this story going! Share below!
Calvin Klein is a fashion company and sells all kinds of clothes styles and perfumes for anyone and everyone. They have been around for a long time and it's not hard to run into one of their retail locations.