Inclusive Designs
Janet Roche Designs
Overview
Janet Roche Designs is an LLC based in Boston, Massachusetts that is centered around creating real design solutions for the human condition. She focuses on helping those dealing with mental or physical health conditions, as well as helping aging people with the interior design of their homes. Roche also hosts a podcast called "Inclusive Designers" where she speaks on why interior design is so important in positively impacting individuals and communities by improving their quality of life.
Authors
Devin Callery
Attilio Vosilla
Beatriz Quintanilla
School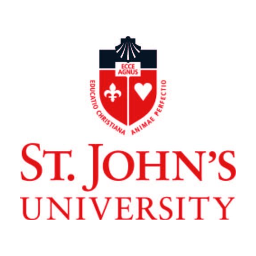 St. John's University
Professor

Charles Wankel
Innovation
Janet Roche Designs has grown to be a successful interior design company that prides itself on providing consumers with inclusive interior design solutions. Inclusive designing is the process of identifying, pinpointing, and understanding the needs of the customer in order to provide a solution for them. The company has grown to include several projects and promote growth throughout the interior design industry.
The company provides innovative designs that cater to human conditions. According to the Inclusive Designers podcast, "Detailed attention to design elements at home and in the community can support treatment, improve quality of life, and minimize exacerbation of health conditions. The more a designer understands the client and/or the community, the more effective and respectful the design will be." The goal is to create spaces that are designed to create an equal environment for everyone in it, by considering the needs of everyone.
Wayfinding Accent Wall and Acoustical Panel
Inspiration
The idea to create Janet Roche Designs came from many places. One time, Roche was remodeling for an older customer and came to the conclusion that there is "more than meets the eye" when it comes to designing homes for those that have special needs. She also has experienced having a family member with Alzheimer's, which also helped open her eyes to want to make new inclusive designs for those who don't have the same accessibility as everyone else.
The design company also came about as something different from traditional architectural firms. Roche knew what she wanted to do was not accepted by traditional architecture firms, and she wanted to pioneer her own career and innovate the industry. By creating these new inclusive designs, it has inspired a new way of designing spaces to help different populations.
Roche has also started Inclusive Designers, a podcast which is part of Janet Roche Designs. She wanted to add this to her company as a way to focus on the biology, psychology, and sociology of spaces to create health and wellness. With her background in design, this podcast was an avenue to talk about how these inclusive designs can help those in need and show their importance and benefits for living well.
Overall impact
The goal of Roche's innovative designs is to reduce inequalities by creating accessible spaces that can be used equally by all people who may live with different conditions. The brand is making a huge difference in the lives of the people they help. The designs the company creates allow people to live better and healthier lives by improving their daily living conditions. These designs help reduce the inequalities many people have to go through in society.
The brand's Aging in Place project advocates for people who need more accessible home living conditions. Resources are provided to help people learn about their choices and adapt their homes to keep them safe. Some innovative designs that are ideal are slip-resistant flooring for safer mobility; decorative support rails, and grab bars in bathrooms which look like towel bars; widening doorways to 36 inches, if possible, for easier movement from room to room; countertops of varying heights, to allow for sitting or standing; rocker light switches and lever door handles to make it easy to turn on lights and open doors; and built-in shower seats that can turn a shower into a spa. Furthermore, the brand has created a Trauma Informed Design process where psychology, neuroscience, physiology, and cultural factors are all considered in order to create a more inclusive and safe space. Trauma Informed Design aims to cater to the unique needs of consumers. In 2019, the podcast Inclusive Designers was launched to create a space for innovation in the interior design industry. The podcast is one way designers are able to share new ideas, improve on existing ideas and discuss the positive impact thoughtful design has on society. The company continues to grow and spark conversations within their industry.
Business benefit
The company is an umbrella for multiple projects Roche is working on which includes her interior design service along with her "Inclusive Designers" podcast as well as her organization "Trauma Informed Designs." She is a highly specialized interior designer who uses her talents to serve other designers, architects, and everyday people who need her specialization for cases, such as a parent whose children have psychological needs or an ALS retrofit for bathrooms. Roche hopes to use her "Inclusive Designers" podcast to potentially expand to television to better spread the word. She is also focused on creating her own line of Americans with Disabilities Act (ADA) products. Roche also has goals to expand her "Trauma Informed Designs" organization to a global one that would promote wellbeing within the building industry and to help other architects and designers create spaces that recognize how they can best design for people who have experienced trauma. In addition, Roche has upcoming contracts to design a 25,000 square foot abuse shelter in Chicago and multiple government buildings in Massachusetts over a six-year period. The firm continues to expand and Roche is using her interior design expertise to build her business to help serve those with health conditions.
Social and environmental benefit
Roche creates spaces that everyone can use and she insists that by applying ADA mandates, rather than working around them, that leads to equality. Janet Roche Designs promotes good health "by examining the build environment and implementing certain best practices for wellbeing," she said. Roche mentioned that we spend 80-90% of our lives indoors, which is starting to affect everyone. She noted that as more people live longer due to medical interventions, dementia is more prevalent. She has a project focused on a small group home in Boston housing four developmentally delayed individuals who are developing dementia. After she redesigned the house to best serve these individuals, their stress was reduced which also created better medical formats for the group home workers and overall peace within the environment. The redesign was such a success that neighbors who had complained about the noise, now participate in outdoor BBQs. This is just one example of how the company has benefited people. But the firm's design ideas also can help children in K-12 use the best practices of Trauma Informed Design to eliminate stress, help lower cortisol levels, and help students regulate themselves which can ultimately help to "stop the pipeline of school to prison in underserved communities," Roche noted. Ultimately, Janet Roche Designs has greatly benefited people suffering from mental and physical health conditions who are typically underserved in our current society. By serving these communities, Roche is promoting good health to all and reducing inequalities by providing a better quality of life to those who need it most.
Interview
Janet Roche, Founder
Keep this story going! Share below!
Janet Roche Designs
Boston, MA, US
Business Website: https://plansbyjanet.com/
Year Founded: 2014
Number of Employees: 2 to 10
Janet Roche Designs was started by CEO Janet Roche to help those who are dealing with mental or physical battles. Her design process tends to the clients' needs and keeps in mind their condition to help increase their quality of life at home.