Inclusion Drives Innovation: Visual Disability and Autonomy
Strap Technologies
Overview
Strap Tech is a wearable chest device designed for people with visual disabilities, designed to substitute the white cane.
Solely in Mexico, there is an estimated of a million people with visual disabilities that can actually be included in the workplace. Only 30% of them are, mainly for accessibility and independence issues.
This innovation hopes to reduce the inequalities that people with visual disabilities face due to the lack of access to health, education and employment, derived from barriers of autonomy.
Authors
Maryangel García Ramos
Emmanuel Martinez
Héctor Serrano
Jorge Miguel Castañeda Himmelspach
School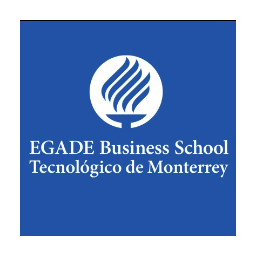 EGADE Business School Tecnologico de Monterrey
Professor

Fernanda Concha
Innovation
It is a chest harness with digital sensors and artificial intelligence. It indicates to the person the obstacles that are in front of them and in their periphery, replacing the use of white cane and giving feeling of autonomy to the user through vibrations where the obstacle is.
Strap is a device that detects all kinds of obstacles: trees, windows, people, stairs, doors, potholes, objects at the height of the head, feet, in the middle and moving too. The person can easily put on the device independently in most cases.
The way this solution directly impacts the SDG goals is by focusing on the inclusion of people with disabilities who are usually forgotten and hardly can get into the economically active population, to push economic growth. (#3: Community wellbeing and access to functional support and independence for PwD. #8: It gives possibilities of independence and removal of barriers for easier labor inclusion - for an economically active population. #10: Its main objective is to seek to reduce the inequalities of a world that does not consider universal design and access for everyone.)
Inspiration
Diego is an 18-year-old entrepreneurial CEO. At 16, he developed STRAP.
He tells the story that since he was a boy, he liked robotics. His WOW moment reached him at age 10, while he was at the supermarket with his mother and he realized that a person with a disability could not access.
He realized then that he lived in a privileged situation (his bubble) and that he wanted to use his skills to create something that would change things.
He found out that the white cane for visually impaired people had not been updated since 1903, when it was created. So he had to create something that would adapt to the world we live in today and that was his inspiration for innovation.
Overall impact
Its innovation promotes the inclusion of what could be between 400 thousand and 700 thousand people with visual disabilities to the economically active population (only in Mexico).
This device can potentially change the way people with visual disabilities navigate through the world and prevent them from accidents on the upper part of their bodies. This could mean less inequalities to access to mobility, education, and work.
Business benefit
Strap Tech is a startup company that sells the device for $315 dlls approx. Their goal is to make it cheaper and more sustainable ( even trying options with recycled materials) to make it economically accessible for people with visual disabilities around the world, and at the same time, grow in profit for the company and the following technologies they develop.
Social and environmental benefit
This device can potentially change the way people with disabilities navigate through the world. To this day there are 300 million people with visual disabilities. This is an innovation that has a social benefit because of the human centered objective it has, which is development through independence.
This could mean less inequalities to access to mobility, education and work. And it could be scalable to a point of massive usage for blind people in the world.

Interview
Diego Roel, Founder, Strap Technologies
Keep this story going! Share below!
Strap Technologies
Monterrey, Nuevo León, MX
Business Website: https://strap.tech/
Year Founded: 2016
Number of Employees: 11 to 50
Strap technologies is changing the way blind people sense the world by developing the first substitute of the white cane for blind people.
This innovation was designed with the blind community and their main focus is to help them make navigate more independently in a world that lacks access, by using a wearable chest strap with AI and sensors that vibrate when in front of obstacles or barriers.