In The Big Leagues
Graphic Connection
Overview
Graphic Connection specializes in screen printing, embroidery, and event management. The company was founded in 1995 in Northeast Albuquerque by Scott Creagan and has grown to a 10,000 sq ft (about twice the area of a basketball court) facility that houses two print shops and several embroidery shops.
Their art department will work with anyone on any art or design idea you might have. They design apparel, flyers, logos, posters, business cards, and more. Scott mentioned in our interview that their turnaround is super-fast, and they have next-day delivery available too so their screen-printing projects can't be too big or too small!
They also have New Mexico's only Kornit digital printer that is capable of printing 1200dpi images directly onto apparel.
Authors
Irina Martin
Meghan McGovern
Tenzin Pema
School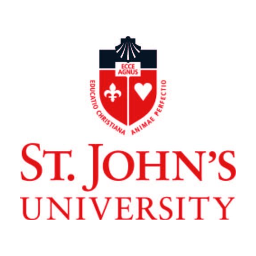 St. John's University
Professor

Charles Wankel
Innovation
Graphic Connection is one of the largest screen-printing companies in the country. They provide fast turnaround times and can complete most jobs within ten days after the order is placed. They print anything from simple one-color prints to tote bags to elaborate multi-color simulated process prints like they printed for the Sun Bowl in 2012.
Scott mentioned that they have bulk of blank items to choose from on hand that they can decorate for any of your needs whether you need t-shirts for your band, soccer team, family reunion or when you need multiple items for your event, they can handle any job!
Their embroidery department stands out from the crowd with their high quality and timeliness. They have consistently produced the best quality embroidery products for the customers for over 25 years. They have enough staff and machines to complete jobs of any size.
Scott mentioned during our interview that of course with growing technology throughout the last 25 years everything works faster, smoother, and his buyers can live anywhere in the country. With our advanced technology he can arrange a Zoom meeting with any of the buyers to discuss their goals and desires of the products, not something we could do back in 1995....
Inspiration
There is always a story behind any innovation or inspiration. For Scott the inspiration came from his experience working at the company where he started. He saw many of his co-workers who were not working very hard but were successful in the company. This experience gave him the idea of going out on his own and starting his own business. He got a partner right away to start the business. The way they started was by dividing their roles. Scott handled the front areas of the business, while his partner handled the behind-the-scenes areas.
Scott during this part of the interview mentioned that his advice to any young entrepreneurs would be to take changes and risks while they are young. He mentioned as one gets older there are more responsibilities such as taking care of your family and paying the necessary bills. So, taking risks while one is young and learning all the hard lessons can help one to grow as an entrepreneur and a person.
Overall impact
Graphic Connection had economic growth every year up until the pandemic. They promoted sales staff, sold products, and empowered their sales/production staff. However, during the pandemic their business was not deemed essential by the State of New Mexico and therefore, had to shut down. During the shutdown they found a way to reopen their business and how to respond to a need in their community – by producing masks.
Graphic Connection wrote a letter to the governor of New Mexico asking to reopen as an essential business to produce masks for the community. They were approved to reopen and produced 1.5 million dollars of disposable and reusable masks in 2020. Not only did they help their community, but they also shipped nationwide including to 6 different NFL teams.
In 2003, Scott started a company called Custom Outfitters. Scotts team created software for the Custom Outfitters website that allowed customers to design their apparel (sweatshirts, t-shirts) right on the website. In 2008, Scott changed the company name to InkSoft and sold it to a Venture Capital Company in 2021. Scott still uses the software his team created in 2003 for Graphic Connection.
Achieving Gender Equality and empowering women is important to Graphic Connection. At Graphic Connection, 40% of the workforce is women. There are women in production, sales, graphic artist, and controller positions. Over 50% of sales clients they work with are women buyers. Graphic Connection recently hired a female sales representative to work directly with these women buyers.
Business benefit
Graphic connection has grown over time. With the advancement in technology Scott has invested in another company that allows clients to design their own products. With time, the company has learned to adapt and operate. Scott quoted, "A lot more with a lot less." This he referred to in relation to the pandemic and their loss of staff.
Social and environmental benefit
Graphic Connection is committed to achieving gender equality. By hiring more women, Graphic Connection helps empower women and give them equal opportunity to work.
Graphic Connection is also committed to decent work and economic growth. While their staff has been cut in half since the pandemic, they still have several employees who have been with them since the start of the business 25 years ago. They treat their employees with respect and promote employees who excel in their jobs.
Not all screen-printing shops are created equal, and we believe that there are many benefits to using a local business. Those benefits range from community economic growth to environmental impact.
Community Economic Growth
Local businesses are better at creating higher-paying jobs for your community. When you shop locally, you help create jobs for teachers, firemen, police officers, and many other essential professionals. Supporting your local businesses helps improve social benefits and other public programs to help the local community with housing and food insecurities. Besides contributing to the local economy by employment, studies have shown that local businesses donate to community causes at more than twice the rate of chain businesses.
In the spring of 2020, Graphic Connection was able to provide all necessary supplies during our lockdown and shortage of supplies: masks, sanitizers, customized dispensers. Scott was able to keep as many employees as he could and his business stayed essential during those difficult times.
Buying from local businesses conserves energy and resources in the form of less fuel for transportation and less packaging. It's reported that buying local reduces automobile miles by a total of 25%.
Personal Connection

You are their friends and neighbors, and locally owned businesses have a personal stake in knowing how to serve you. Scott is extremely passionate about what he does for the community. Why not take advantage of it? Additionally, there is pride to take in knowing that you are helping a business in your neighborhood thrive and they are more likely to go the extra mile for you to make sure you are happy with the service and products.
Shopping in a local business district means less infrastructure, less maintenance, and more money available to beautify the community. Also, spending locally instead of online ensures that your sales taxes are reinvested where they belong: in your community.
Interview
Scott Creagan, President
Keep this story going! Share below!
Graphic Connection
1500 Renaissance Blvd NE, Suite A, Albuquerque NM, 87107, NM, US
Business Website: https://gcsportswear.com/
Year Founded: 1995
Number of Employees: 11 to 50
Custom apparel and merchandise: embroidery, print, logo design. Proud local printing and embroidery located in New Mexico for over 25 years.
Graphic Connection is a locally owned business. We have an in-house art department as well as screen printing and embroidery facilities. We also offer merchandise items such as pens and mugs.