Improving Social Inclusion Through Tennis
Accessible Tennis
Overview
Accessible Tennis advocates sustainability by providing tennis coaching in different venues around Scotland for underrepresented groups.
It successfully achieves an increase in social activity and improves social inclusion.

Authors
Heather O'Rourke
Erin McNally
Adam Kasprzyk
Kim Aileen Schneider
Harshita Manwar
School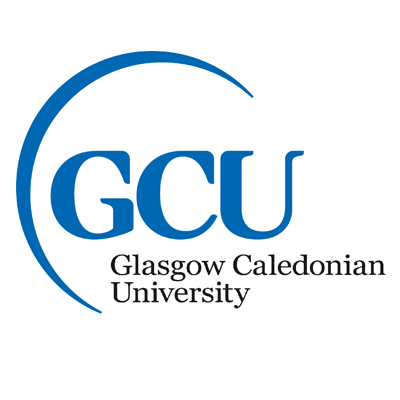 Glasgow Caledonian University
Professor
Muzammal Khan
Innovation
Accessible Tennis is a social enterprise, which was registered as a community interest company (CIC) in 2016. A CIC was chosen for this enterprises legal status due to the ability trade and not be grant-dependent. Through the innovation process it was clear that the first 5 years would be difficult and a financial surplus would not be expected at these early stages of development. This was portrayed in its 2017 profit/loss account, as its administrative and operating expenses left Accessible Tennis in a financial deficit of £317. This CIC therefore requires financial support to kick-start the company and have already successfully received grant money from the 'Scottish Recovery Consortium' to help achieve such social goals.
The innovative idea was generated due to the lack of attention on:
fitness
health
lack of representation in the disability field
gender inequalities
This addresses the United Nations (UN) Sustainability Goal (10) to reduce societal inequalities.
Figures show that 72% of adults with a disability or health conditions do not play as much sports as they would like to. Goal (3) is addressed by the aim to improve health and well being of those individuals and the community as a whole. In the last year it has saw the introduction of Scotland's first tennis recovery group attracting individuals recovering from drug and alcohol addiction.
The infrastructure of Accessible Tennis is made up with self-employed coaches and volunteers. Its goal is to encourage participants to achieve coaching qualifications furthermore expanding its support system thus becoming a sustainable venture.
Inspiration
The perception of tennis is that it is a male dominated sport, often for the elite, wealthy or the abled. This then creates many barriers for various minorities that would like to play the sport. The current purpose of Accessible Tennis is to empower socially excluded people to play tennis and encourage participants to gain tennis qualifications. Marie Burns was inspired to create her enterprise after she was asked to help coach a group of disabled people. Often, she would find herself unable to find suitable staff to help her with the endeavor; having to coach with 'swimming and football coaches' to help her out; people who were qualified in their own sport but not in Tennis. Marie is constantly inspired by the difference the sport can make in the lives of people, such as people that are in recovery from drug or alcohol misuse.
Another problem in tennis is that they're not many women at the strategic level or as trained as coaches. Only 23% of all LTA qualified tennis coaches in the United Kingdom are currently women. Through Accessible Tennis Marie can act as that role model to her participants and inspire them to get qualified. In response to the low number of female coaches, a movement called She Rallies has grown to combat the problem. Marie realises that women that helped her through her own training did it out of their good will, and she hopes to be the same support and inspiration for many other women who wish to participate in coaching.
Overall impact
One of the organisation's main goals is to provide disabled people with access to tennis. This aim is being achieved as majority of the players have a disability or health condition. Coaching groups are composed of people with different abilities. They include people with learning difficulties, mental health problems, physical and visual impairments. Some people are recovering from addiction. Accessible Tennis cooperates with different partner organisations such as Phoenix Futures, Key Housing, and Tennis Scotland.

Re-employ, another Social Enterprise provides some products which are sold to generate income.
The organisation tries to challenge the stereotype that tennis is an expensive, elitist sport. They strongly believe that disadvantaged people can successfully play tennis if they receive equipment and sufficient training. To widen the access to tennis to new people the organisation arranges different events to draw public attention. One of such events was held in Good - a shop in Glasgow in January 2018. Good is managed by Kibble to provide space to promote Social Enterprises. It provided the course participants with the chance to show their skills. According to Marie Burns, it is important as a way to challenge the public's attitudes, and stigma around mental health and addiction.
Public events allow Accessible Tennis to network with councilors and potential partners. The organisation also uses Twitter to communicate with the public and display the record of social impact. They also use partner organisations to reach out to the public, however, Marie feels that some improvement is needed to reach wider audience.
Business benefit
After starting Accessible Tennis almost two years ago, Marie Burns is still enthusiastic about running Accessible Tennis and even willing "to coach free of charge", if that's what it takes. The organisation has attained great achievements, with their 2017 programmes still to continue in 2018, along with a new one which started in January 2018 and participant numbers increasing. The programmes they have successfully run last year are the
Tennis Recovery Group – a 38-week programme started in 2017
Tag/Key Housing programme – started as a six-week pilot in May 2017 and then ran for 25 weeks
In addition, Accessible Tennis also ran an activators course in March 2017 and offers additional support to gain Level 1 coaching qualifications.
The feedback received, from surveys taken with the current participants, has been very positive.
Even though the Tennis Recovery Group Funding has finished this year, and it is sometimes hard to secure courts due to high costs, Marie is willing to continue Accessible Tennis, to give all participants and those to come the opportunity to play. Funding continues this year for the sessions at Wishaw and the possibility to book free outdoor courts at Knightswood and Glasgow University Staff Courts, allows the organisation to save some money to maintain the club. New plans for the coming future is to run competitions to earn income and to secure new (peak) time slots for indoor courts.
Social and environmental benefit
One of the great opportunities offered by Accessible Tennis is the Tennis Activators course, which is funded by Tennis Scotland. The Tennis Activators course is an important stepping-stone to the Level one qualification. Accessible Tennis participants complete the course together, which is especially important for those with additional learning support needs. Marie would like to see adapted, more flexible courses targeting those with additional learning support needs and women specifically, but in the mean time the team support system Marie encourages for her participants is the next best thing, with a number of those who completed the Tennis Activators eager and confident enough to aim for the next stage – the Level One. This year Marie expects 6-12 people to attend the 2018 Tennis Activator Course.
Women are a group specifically targeted for Accessible Tennis supporting UN Goal (5). It can be said that women are generally more hesitant to consider completing the qualification than men. Only 23% of women are qualified. Accessible Tennis are supportive of the aims of "She Rallies", which "offers opportunities for women of all tennis levels across the UK to deliver tennis coaching". Accessible Tennis includes She Rallies activities in their delivery as they are designed to include and encourage women. Already a few participants have become She Rallies Activators, which allows them to assist with tennis locally for women.
For those with additional learning support needs, Accessible Tennis can make a difference. Getting qualified is a huge step and sign of personal growth for many participants. The Level 1 course can lead to work opportunities, which is an important goal for many of the participants. Part-time and sessional work in Tennis coaching is available for qualified staff and if people can gain qualifications they could join the much-required workforce in this area. This is an area of future development starting through permitted or supported work leading in the long term to full time employment or self employment.
Interview
Marie Burns, Director
Keep this story going! Share below!
Accessible Tennis is a social enterprise founded in March 2016. It develops new and innovative ways to get people more active. Its principals include:
1) Improving and maintaining good mental health and wellbeing.
2) Participation by service users in service delivery.
3) Involvement of careers.