Imperfectly and Beautifully Sustainable – Local Initiative to Reduce Waste
Izzy's Imperfect Items
Overview
Izzy's Imperfect Items is a unique business that strives to create products out of materials that are already on this planet. Izzy says that she "really takes pride with the business making sure that [she uses] as much as [she can] from re-purposed items." She takes bold climate action by not supporting the textile industry, instead she re-utilizes materials such as hair elastics, fabric, and old buttons. She is content knowing that can create a finished product that is fully sustainable, made from recycled materials that would otherwise be discarded and sent to landfills. She is working on expanding her line of sustainable products to all genders and currently she makes scrunchies, pocket squares and utensil holders.
Authors
Aiyana Ramsahoi
Brooke Elliott
Jena Ashley
Noah Black
Kassaundra Zelko
Andrew Binns
School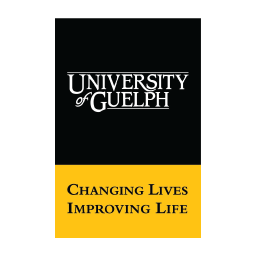 University of Guelph
Professor

Ruben Burga
Innovation
Isabel says that "the whole goal of the business and the foundation is to use what we already have because we as humans have created a lot of things on this planet, and a lot of them go to waste" and that she just wants to "reuse what items we already have". Isabel collects her materials by donations, thrifting, and even just finds them laying around. She creates stylish cutlery pouches, that close with a re-used button, out of the recycled materials that hold one set of utensils for those who want to avoid single-use plastics, or those who enjoy a picnic from time to time. To start off her business she was lucky enough to have received a large donation of leftover pieces of fabric from the fashion industry that were too small to be used to make clothing or garments out of. Using her donated materials, she is also able to sew unique pocket squares. She then introduced her sustainable scrunchies after noticing the amount of hair elastics on the ground at the University. Isabel will sanitize and reuse the hair elastics along with her recycled fabric to create her scrunchies, and if she is low in hair elastics, she will resort to thrifting fitted bed sheets and using the elastic from there. Isabel said, "I feel like everyone has a grandma that has a collection of a million buttons." She receives donations of buttons to use for her cutlery pouches, some of them are over 40 years old adding a vintage touch to the final product. The items are created by Isabel by hand and as her business continues to grow, she will be looking into expanding her business and potentially hiring more employees.
Inspiration
Isabel's inspiration for her innovation stems from her involvement and student leadership on campus at the University of Guelph. Involved in many sustainable initiatives and working with the Sustainability Office on campus, Isabel created her own zero-waste club. With a lifestyle geared towards making environmentally conscious decisions, she is a firm believer that the world has already created enough materials and we need to focus on reusing the materials we already have. Every year 10 million tonnes of clothing are tossed into landfills by North Americans, what makes this worse is 95% of what is tossed could be recycled or reused. Isabel is proud of the success of her business as "zero-waste goals are difficult and it would be easier to buy elastics in bulk, rather than finding used items." For Isabel, going the extra mile is worth the effort. She is proud of her business and the unique products she can create as no one product is the same as another.
Overall impact
The overall impact of Izzy's Imperfect Items is raising awareness and advocating for environmental issues, and directly combating waste creation by sustainable consumption and production. By using only recycled materials instead of purchasing brand-new, Isabel is helping reduce landfill waste. Her business has a positive impact on all stakeholders involved such as customers, suppliers, employees and donors. As a full-time undergraduate student, any free time she has is now taken up with business courses and networking events. Her business's success has impacted her own life in that it has helped to solidify a career goal, and a sense of fulfillment in seeing a product concept coming to fruition.
Business benefit
This innovation directly impacts business, as the company was founded on this innovative idea. Since Isabel decided to open her business, she has received nothing but support and opportunities. Originally at the start her products were only available on her business's Instagram page but she has since expanded to sell her products through retail and pop-up locations. She connected with an interested zero waste bulk store in Waterloo who purchased 30 scrunchies to start. She was delighted when they asked her a few days later for 5 times more product than before.
Social and environmental benefit
Izzy's imperfect items benefits society and the environment by meeting 3 of the United Nations Sustainable Development Goals.
Goal #12: Sustainable Consumption and Production
Goal #13: Climate Action
Goal #5: Gender Equality
Consumption of material globally increased to 92.1 billion tonnes in 2017. Never buying new materials, Isabel is aiding in the global fight to reduce waste generation. She also holds her beliefs close to her as she is selective when looking for retail locations ensuring that they have similar values. Isabel wants to help reduce the negative impact that the textile industry has on our resources. In order to produce new materials a ridiculous amount of water and pesticides are used. She avoids the consequences of new materials by reusing material that was going to be thrown out anyways. Also, her trendy and cute cutlery pouches certainly promote and encourage the use of bringing reusable cutlery from home limiting plastic waste. Isabel also strives towards gender equality as she is working on expanding her product line for all genders. As Isabel's business progresses, she is looking forward to one day being able to invest her company's money in future initiatives such as donations to woman's shelters and hospitals, that will help expand her range of sustainable development goals.
Interview
Isabel Savransky, Founder and Owner
Keep this story going! Share below!
Izzy's Imperfect Items is a small business that was founded in 2019 by a student attending the University of Guelph, Ontario. After spending a lot of time being involved in extra-curriculars at the University, Isabel Savransky came to the realization that she led a very environmentally conscious lifestyle. All of Isabel's products are handmade by herself out of recycled materials, promoting the re-use of materials. Prior to opening this company, Isabel had never sewn before and is now the primary seamstress, making individual and unique items. Her scrunchies are currently available at a zero-waste bulk retail location in Waterloo, Ontario, and she has pop-up sales across the Guelph-Wellington region.