Imagine Innovative and Sustainable Fiber!
Ahlstrom-Munksjö
Overview
EcoDesign is an innovative tool that helps to assess new products in regard to sustainability compared to the products that already exist on the market. The tool ensures that all product innovations are checked and show positive impact on the environment. EcoDesign addresses Sustainable Development Goals (SDGs) 9 - Industry Innovation and Infrastructure, and SDGs 12 - Responsible Consumption and Production.
Author
Oleksandra Martynova
School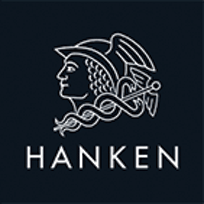 Hanken School of Economics
Professors
Martin Fougere
Anna Dziuba
Innovation
EcoDesign is a tool created by several teams within Ahlstrom-Munksjö, such as Research & Development, Product Development, Product Management, and Marketing. EcoDesign analyzes the progress of the company's sustainability efforts and ensures that the company is operating according to its mission.
EcoDesign serves as a monitoring indicator for new innovations created by Ahlstrom-Munksjö by comparing the company's products already in the portfolio to the products of their competitors. Each product is evaluated based on a checklist from EcoDesign and as a result it is possible to assess the performance of the product from "much better" to "much worse" (Ahlstrom-Munksjö 2019).
EcoDesign addesses both SDGs 9: EcoDesign is a technological innovation, not a product. Innovation can be implemented in different industries, for different processes and multiple products. SDG 12 is influenced by the consequences of using EcoDesign: the tool is aimed to decrease the footprint on the environment, usage of raw materials and chemicals, and increase functionality and durability of the product. All in all, products that go through the EcoDesign check are more environmentally conscious from the perspective of production and consumption.
Inspiration
Carine Lebrun responsible for Marketing states she wants to be the voice of the customer. She likes to meet the stakeholders of the value supply chain in order to better understand what their needs are. This is not just for technical aspects but also for sustainability needs. Sustainability is a passion for her, and she believes it is a major topic in the world today. She has been working in this field for many years. Sustainable business solutions are the mission of Ahlstrom-Munskjö (Lebrun, 2019).
Regarding EcoDesign, she states that innovation is important to the functionality that they can develop in a product. It helps to provide a more sustainable offering to the market. It also helps to evaluate the sustainability performance of the products that they are developing. That is why it is important to have a tool like EcoDesign. It compares a product that they are developing to an already existing one. This comparison is based on four categories. The first is using fewer resources so they can offer something to the market that will use less materials or energy. Second, another category is the functionality performance. Third, there is the responsible use of chemicals, the company emphasizes the importance of reducing or eliminating the usage of hazardous chemicals in their products. Last, they look at the afterlife of the materials produced (Lebrun, 2019).
Overall impact
EcoDesign makes it possible to track the progress year by year on different markets that they are serving by using a monitoring indicator to help with their analysis. EcoDesign is helpful to provide feedback on how company products are performing. This is not a simple solution but should be considered a journey, which includes many steps (Lebrun, 2019).
EcoDesign was created by a multidisciplinary team, they have a committee comprised of sustainability and innovation area representatives. It was important to work with people from different fields of expertise and different business units to better include important specificities into technology (Lebrun, 2019).
Business benefit
Since EcoDesign is a new tool, Ahlstrom-Munksjö has not yet been able to evaluate its impacts. EcoDesign will be a valuable tool because it will help improve the sustainability of the products by creating new, more sustainable ones. The tool also enables continuous improvements as Ahlstrom-Munksjö can track the progress. In the future, EcoDesign tool can benefit business and the environment in several ways.
Social and environmental benefit
Products with EcoDesign have less impact on the environment as these products will, for example, use less material, be more durable and functional and have safer material. More sustainable materials also enable more sustainable end-of-life scenario for the products. EcoDesign tool also has an important role in sustainability strategy and engagement with customers. As a technological innovation, EcoDesign tool can be used in different industries, for different processes and multiple products. EcoDesign encourages the customers of Ahlstrom-Munksjö to focus on more sustainable products made of sustainable materials. (Interview 2019)
Interview
Carine Lebrun, Marketing Manager
Keep this story going! Share below!
Ahlstrom-Munksjö is a multinational company creating sustainable products made of fiber. The mission of Ahlstrom-Munksjö is to provide sustainable goods for everyday life and create alternatives to non-renewable materials. The company manufactures goods for both personal and industrial use.