Ideel – Guilt-Free Coffee Capsules
Ideel Coffee ApS
Overview
Ideel Coffee ApS is a Danish company behind Denmark's first home compostable coffee capsule. Innovative coffee capsule is made of upcycled sunflower seed shell biomass and will break down into nutrients even in garden compost. Eco-friendly capsule is filled with ethically sourced Ethiopian specialty coffee. Ideel enables people to enjoy the luxury and convenience of coffee capsules without environmental concerns that traditional coffee capsules create.
Authors
Aino Kaasalainen
Petra Komppula
Iina Tapio
Boi Tran Dao
School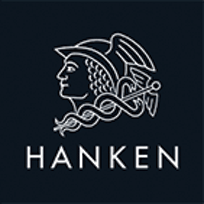 Hanken School of Economics
Professor
Jouni Virtaharju
Innovation
Ideel Coffee ApS. is a Danish startup company behind Denmark's first home compostable coffee capsule. The idea to create such product, stemmed when the co-founders Johan Fellman and Bogdan Coste learned about waste problems that traditional coffee capsules create. Not wanting to contribute to a worldwide waste problem but wanting to still be able to enjoy the convenience and everyday luxury in form of coffee capsule coffee, Ideel was born.
Ideel as a company is built around their unique sustainable innovation: 100% home compostable coffee capsule. Even though bio capsules have existed for a while now, only 2% of the bio capsules worldwide biodegrade without industrial composting processes. Ideel capsules are created from sunflower seed shells that are left as by-product from making sunflower seed oil. The shells are upcycled into biomass from which the bio capsules are molded.
Coffee itself is sourced from small scale Ethiopian farmers. Ethiopian coffee is often organic by necessity but nevertheless Ethiopian rich soil and perfect climate for coffee farming make pesticides unnecessary. All coffee is sourced through Danish company Impact Roasters, which allows Ideel to ensure all ethical coffee production. Through Impact Roasters, Ideel pays more than fair trade prices and funds local development projects.
Ideel is heavily defined by its environmentally friendly and ethical profile. This aligns perfectly with their purpose, which was described as by Co-Founder Johan Fellman as follows "Ideel was born out of sole purpose of minimizing waste."
Inspiration
When the Co-Founders Johan and Bogdan were studying together in university, they learned about coffee capsules' environmental effects from a friend who worked in the industry. Approximately 59 billion capsules made of plastic and aluminum end up in landfills around the world every year and can take up to 500 years to decompose. Even though some coffee capsule manufacturers have their own recycling programs, only around 18% of coffee capsules get recycled through these programs.
This inspired Johan and Bogdan to create a substitute for the harmful capsules with clear purpose in mind: to minimize waste. Their entire business circles around green values. According to Johan, "We had a very clear vision from the start which was to launch with Denmark's most eco-friendly coffee capsule." This goal is achieved in consequence of not only creating a home compostable coffee capsule but also by manufacturing it from upcycled materials. After winning innovation competitions with their capsules and securing funding, Johan and Bogdan gained confidence to start their own company despite still being students.
Overall impact
Ideel focuses on creating impact by converting plastic coffee capsule users into using a sustainable alternative. Since recycling programs run by other coffee capsule manufacturers have not been able to make a big difference to the waste amounts created, Ideel wants to offer customers more effortless options. Ideel's coffee capsules are completely safe to the environment and according to Johan, "No matter how you dispose our capsule, it won't create any harm to the planet". This is also why Ideel has gone to great lengths to make their capsules as environmentally friendly as possible by using only recycled materials in their products. To make Ideel's impact even greater, their current goals all lie in growth. After all, every new user of home compostable capsules is one less user of plastic and aluminum ones.
In addition to Ideel's impact on environmental issues, they also focus on having a great ethical significance. By sourcing their coffee through Impact Roasters, Ideel is able to support Ethiopian local communities and create long-lasting impact. Positive short-term effects are created by paying local farmers 25% beyond fair trade prices and aiming to buy from multiple small-scale farming families rather than from a single large-scale operator. Through Impact Roasters, Ideel also funds local development projects to have positive long-term impact on the community.
Business benefit
The home-compostable coffee capsules innovation enables Ideel to win funding competitions and investments. As funding requires sustainable business models, the innovation helps drive positive cash flow for the business financial well-being.
Besides, Ideel successfully launches their products on B2B and B2C markets. Regarding B2B, Ideel perfectly matches new department stores that look for new brands to arouse consumers' interest while affirming positive impacts on the society and environment. Ideel also wins in other niche segments including clothing stores and hairdresser shops where customers waiting for service get coffee with a guilt-free mind, knowing that they will not throw away plastic capsules taking hundreds of years to decompose. Lastly, Ideel's key distribution channel – supermarkets are aiming to bring in not only cheap brands but also brands serving more high-end consumer segments and that is where Ideel jumps in to give the stores a good image.
As for B2C, shoppers buy capsules on the company's website and get their orders delivered across Europe. The European-wide network allows Ideel to conduct product tests, build up market data, and gradually make better informed decision about how to optimize its product portfolio by adding or removing flavours that precisely meet consumer demand. Additionally, since innovation is already well in place, Ideel will expand into other markets such as France and Germany. Coffee capsule market in Germany is estimated to grow 4,7% between 2020-2027 and the rest of European market will be worth US$9.1 billion by 2027, so there are great possibilities for Ideel to grow.
Social and environmental benefit
Ideel founders identify UN Sustainable Development Goals associated with their products as Responsible Production and Consumption, Climate Action, Good Health and Well-being, Decent Work and Economic Growth, and Sustainable Cities and Communities. The benefit to environment is that capsule market is replacing harmful capsules with biodegradable ones, and thus no matter how users dispose the capsule, no harm to the environment is created. The benefit to society includes uplifting Ethiopian farmers, guilt-free user experience, and local community projects.
Compared with industrial compostable coffee capsules that need specific temperatures and industrial facilities for decomposing, home compostable coffee capsules need just natural conditions such as garden compost at 25°C, oxygen, moisture, and soil. The capsule is made from by-products but after disposing it works as fertilizers enriching the soil.
Ideel sources coffee from small Ethiopian local farmers and pays them far above the Fair-Trade price (25% more/kg coffee). Through Impact Roasters who have close contact with local farmers in Ethiopia, Ideel has made a much bigger impact in supporting those farmers to have a sounder financial base to sustain their livelihood. Moreover, Ideel offers a good product with good consciousness. Coffee drinkers do not have to give up the convenient capsule machines and get to enjoy the guilt-free luxury in their everyday life. Ideel also funds community projects including education, health, and career workshops. The long-term direction is empowering local communities, coffee farmers, and Impact Roasters to found and run their own initiatives that will be of most practicality.
Interview
Johan Fellman, Co-Founder
Keep this story going! Share below!
Ideel Coffee ApS is Danish coffee capsule company that was born out of sole purpose of minimizing waste. Ideel's eco-friendly coffee capsules are home-compostable and the coffee itself is ethically sourced Ethiopian specialty coffee.