Human and Investment Capital Market
Identity Fund
Overview
The innovation is the markets in which Identity Fund operates in, not an actual product. The human capital market and venture capital market are continuously expanding and innovating with the increased use of technology. Identity Fund participates in the development of this market, providing startup managers with advising on technical and management skills, as well as a gateway for connection to venture capitalists looking to invest in small businesses.
Authors
Ryan O'Connor
Blake Velazquez
Saunak Roy
Jimin Pei
Melissa Chen
School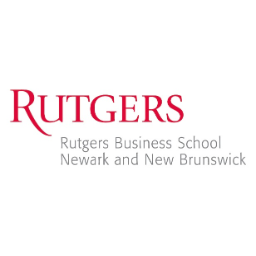 Rutgers Business School
Professor
Joseph Markert
Innovation
Identity Fund provides a unique innovation to the business world. While most companies strive to sell an innovative or trending product, Identity Fund's innovation is in the actual market the company is in. The human capital field is innovative in itself, which is the industry demand for the intelligence behind building greater efficiency around structure and leadership globally. This greater knowledge is possessed by individuals such as consultants. While some products may lose their value, human capital will always be valuable. And in today's ever-changing, highly innovative society, human capital is important as ever. Twenty five years ago, communication through today's technology was yet to be invented, making it much more challenging for companies to communicate with global partners and investors, both of which are critical for business. In today's society, communication is as convenient and simple as it gets, as anyone can write an email or pick up their smartphone and be connected halfway across the globe. As a result, the human capital industry has grown immensely. With today's technology, managers of small startups can connect to a consultant for paid coaching on management skills, as well as investors for financial contribution towards future growth. This opens the door for companies wanting to partake in the growth of the business world domestically as well as globally. Identity Fund has found its place in this market, providing customers with the human capital necessary to expand as a business. As a whole, Identity Fund is contributing to the growth and further development of this industry.
In addition, Identity Fund provides a platform for venture capitalists, connecting them with the managers of small companies seeking investment. Goryunov described this aspect of the business, stating, "Identity Fund is a platform for connecting founders with early investors, engaging and developing relationships, (and) building the network of adopters and customers. We help connect the right people to each other." Similarly to the human capital platform, the venture capital platform also developed with increased technology. In today's society, managers of startup companies can connect to investors instantaneously through the use of online platforms. This was never before possible, and provides companies with more effective communication means. Identity Fund contributes to this fast-paced market and participates in the innovation that this market has experienced due to the heightened use of online platforms. Identity Fund provides a platform for venture capitalism, highlighting the innovation that has occurred in this market and will continue to occur due to changes in technology.
The company was created by Kirill Goryunov himself, as well as partners, who provide contributions as stakeholders from London and Indonesia. Funding the company initially from his own capital along with capital from the other stakeholders, Goryunov and his partners have built up the company to have a global impact. In order to maintain this global impact, Goryunov communicates with these partners via email or phone calls, and on occasion travels to the clients in their home countries to conduct business. The company operates with a mission to "provide better funding to great minds around the world," according to Goryunov. This is accomplished by the company connecting startups to investors.
Inspiration
Since Identity Fund only formed last year, Goryunov's inspiration for the company still applies in today's society. The original idea was formed due to the staggering number of startup company failures. Goryunov highlights this, saying, "95% of startups fail because the business owners have committed… fatal errors." With this idea in mind, Goryunov knew that action needed to be take to reduce that number. In addition to the mission Identity Fund operates with, Goryunov's motivation to start Identity Fund was to create "an opportunity to solve existing issues with venture capital." With more accessible means to acquire venture capital, more startups can grow and fewer startups will fail as early in their lifespan as most do. As Identity Fund provides this usable platform, the percentage of startup failures will decrease. A much broader goal that Goryunov has is to "make this world better." From a business and economic perspective, if more startup companies are given the opportunity to grow with human capital and investment funds, more competition with more successful companies will take their place in the market. Fewer startups failing does make the business world a better place.
Overall impact
On a broader scale, the company meets Goal 8 (Decent Work and Economic Growth) and Goal 9 (Industry, Innovation, and Infrastructure) of the United Nations' Global Goals. By meeting these goals, Identity Fund impacts society as well as the environment. Identity Fund in the short term provides startups with opportunities for growth with the necessary funds and provides investors with more protected investment opportunities. Goryunov elaborates on this, stating, "We decrease investment risks up to 30% and provide funding direct to entrepreneurs." With the risk of investing decreased through Identity Fund, more investment in startups can occur and in turn more growth will occur for these small companies. In the long term, growth leads to more businesses in the market and thus more competition, which is beneficial to all of society. More competition will lead to more innovation, which is also beneficial to society. Moreover, with more startups surviving the initial vulnerability stage, there is less unemployment as more people are employed by these companies. By providing their service in the already innovative human and venture capital markets, Identity Fund promotes more industry, more innovation, and more growth economically, meeting the United Nations' Goals 8 and 9.
Business benefit
Elaborating on this point, the human capital and venture capital market has an impact on Identity Fund as a whole. The markets themselves allow Identity Fund to operate and grow as a company, which allows other companies to do the same as they use Identity Fund's service. As a company, Identity Fund operates very short term in development, as Goryunov explained that, "Since we are a startup company, we are focused on 6–12 month roadmaps for now." As the company expands, the focus will be shifted to the long term and the development of the human capital industry. As revenue from their markets is increased, more employees will be hired. As a result, the company will expand, covering more of the globe than they already do. In the long term, Identity Fund will grow into a larger company than what was originally a startup and will be able to enable more development of the companies on board.
Social and environmental benefit
Globally, Identity Fund also provides an impact. In the early stages of his company, Goryunov discussed his growing clientele, stating they "currently have 11 startup founders on board." These companies are based in multiple countries, including the United States, France, and Sweden, as well as countries in Asia. In the short term, Identity Fund provides their platform to businesses around the world. This leads to the international business market expanding in the short term as well as in the long term, with more innovation, competition, and growth in the varying markets across the globe. Goryunov also has a vision for developing nations as well, stating, "There are a lot of support and investments focused on developing countries in our days since they have a bigger potential for exponential growth. I believe the developing countries will have more impact to business and the economy overall in the future."
By focusing attention on developing countries, Identity Fund is aiming for growth on a more global scale with the growth of startups in these countries. In the long term, the global market will grow larger than it already is, with less-equipped countries becoming players internationally. Identity Fund aligns with the United Nations' Global Goals 8 and 9 not only domestically but also globally. Moreover, Identity Fund has an impact on the environment as well. With the increasingly digital society we live in today, more companies are operating with less paper and in turn are conserving more trees. Providing a digital base for investors and startup managers to meet, Identity Fund uses a more eco-friendly approach to their business rather than predominantly using paper. In the short term as well as the long term, this benefits the environment and promotes the decreased use of paper.
Interview
Kirill Goryunov, CEO
Keep this story going! Share below!
Identity Fund
New York City, New York, US
Business Website: https://identity.fund/
Year Founded: 2018
Number of Employees: 11 to 50
Identity Fund provides startup companies with human capital advising on different techniques associated with management skills and technical skills. Moreover, the company provides a platform for venture capitalists to connect with startup managers in need of funding for their businesses. This serves the managers of startup companies.