HU Huerto Urbano: The Positive Change Starts at our Homes
HU Huerto Urbano
Overview
HU is an urban farm located in the middle of the second most populated city in Mexico, Monterrey. They are in favor of making agriculture a sustainable ecological cycle while at the same time providing healthy and quality food to nourish society. They are capable of being a self-sustaining farm in which they have optimized their processes to avoid depending on external suppliers.
The company aims to educate through its services to not only their customers but all their stakeholders and society on how sustainability is making a big impact throughout the world.
Authors
Alejandro Bünsow Castañeda
Andrea Ramírez
School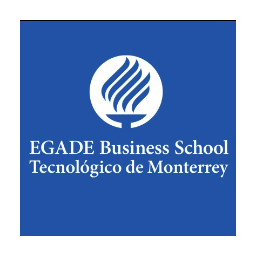 EGADE Business School Tecnologico de Monterrey
Professor
Ezequiel Reficco
Innovation
Huerto Urbano HU was founded in 2013 by Gaby and Mariana, two professionals interested in the sustainable agricultural sector. Currently, they manage almost 3,000 m2 of conscious cultivation in an urban green space that is part of a habitational complex. They spread over more than 80 vegetable beds that can plant as much as 7,000 kg a year. These products can give food to more than 80 families and facilitate the supply of freshly produced vegetables to restaurants that are part of the program. They seek to offer an answer to the environmental and sustainability problems faced by large cities. Its hallmark is open-pollinated, bio-intensive agriculture, vermicompost, and ancestral seeds.
The breakthrough innovation is a sustaining business model that not only creates revenue and sustainability inside the farm, but it gives a tailor-made experience that consists of a bundle of service that has two components. The first is the selling of the products necessary to have their own organic garden at home, constituted by the seedbeds (in different formats and sizes to be accommodated in any space), enriched soil to get a bio-intensive seeding, ancestral seed or seedling (this can be more mature plants that are going to be ready to be planted at the home seedbed), and organic fertilizers made in the farm. The second component is a service of continuous help to sustain the home garden to the standards of HU and an educational system that can give them the process of making sustainable farming in their homes to scale it to another level, which generates conscience of responsible use of the limited space inside of a city, like Monterrey. Also, the local restaurant program has enhanced the plantation in their own confinement with the purpose of giving the best products to the local community and their clients. Tying all this together can give a positive effect on the environment by capturing Co2, releasing oxygen, and making it a multiplying factor.
HU has created a farm where almost 100% of self-sustainability is achieved in lands less than one acre. They have accomplished it by incorporating several components that interact as a system to provide all of what the farm requires. These components include ancestral seeds cultivated in the farm (non-genetical modified), hens that eat the waste of the harvests that will help to create the compost, rainwater reused for irrigation, bees that pollinate 80% of the vegetable and food waste used to create vermicompost using worms that create the fertilizers. The mix of all these organics items and good plantation management enables a rich soil capable of maximizing yields from a minimum area of land while also increasing biodiversity and sustaining the fertility of the soil, in contrast to planting directly in a zone where it has a very arid land and high temperatures, and therefore the consumption of water is elevated compared to a vegetable bed.
Inspiration
The story behind HU started 7 years ago from the idea of understanding where the food came from. Gaby wanted to build an urban farm in her house but realized that there were few spaces to grow anything by herself. She started looking for available land to build her first harvest and contacted a close friend who managed land in the middle of the city. This land was useful for the number of plants she thought at that time would be enough for her family. Mariana, a close friend of Gaby, heard about this initiative and got very interested in the idea of growing their food, so she offered to help Gaby in her project.
In Gaby's words, "Everything started with the idea of creating sustainable products and committed to being as self-sustainable as possible from the beginning". By doing so they could secure their future, establishing a long-term commitment to open space and sustainable farming, and in that way, the project could grow in the direction they wanted it and being responsible with the environment. Little did they know, word got spread out between some friends and they started fulfilling people's needs by giving for free baskets full of organic food.
Since they both lacked a background on agronomy, they learned by trial and error and started to scale the business to more families and saw the opportunity of making it a profitable business. "Making culture and educating the people that trust us to consume what is at hand and at season was the set point of the project, and in hand, reducing as much waste as we could", Mariana told us.
Overall impact
Having an urban farm has proven to be beneficial for future generations in a lot of different regions. For Monterrey, the second most contaminated city in Mexico, these green landscapes represent a lung above the surface. Data has shown that the annual concentration of PM2.5 in Monterrey can reach up to 19.97 which is almost double the annual maximum average that the OMS suggests. This state has been known for being left behind in green initiatives as compared to Mexico City (the most contaminated city in the country). Therefore, the 3,000 m2 that HU provides can be seen as the starting point for the city to emerge as a sustainable city, especially since one of the goals of Gaby and Mariana is to educate their customers and society about how to do urban farming, how it can be scalable in any place, the benefit of reducing carbon emissions, the improvement of food and health quality, "green" spaces, and giving lands an efficient use.
Community and collaborative ties are also created since the neighbors can be part of the sustainable process by taking their organic waste for the usage in creating compost, while also receiving educational activities and it is open for any volunteer program.
By promoting and adopting this sustainable business model, they can help in the short and long term with the environment by increasing the practices made such as soil, water, and energy conservation, and a thriving work environment for their employees. Also, the business model promotes sustainable agriculture and a food system that helps the escalation of the benefits of itself, supporting communities throughout with better working practices and providing them quality and organic products, climate action, and promoting responsible consumption and production of food.
Huerto Urbano HU contributes throughout their project to 5 of the UN SDGs: Decent Work and Economic Growth, Sustainable Cities and Communities, Responsible Consumption and Production, Climate Action, and Life on Land.
Business benefit
All production is in a house without the needs of any external providers, by having an internal ecological cycle that provides all the tools to make the best organic farming, and also by cutting the intermediaries in the agriculture industry and getting the products from the farm to the final consumer in a direct way, can enhance the streaming revenue and the margins in the business. They have developed an innovative business model that is successful because it integrates a diverse range of revenue streams that build upon each other.
There are two main pillars of income at HU, first, the monetary benefit of the program that has more than 80 families enrolled at it provides them weekly and semiweekly food baskets of the products harvested in the urban farm (1,560 baskets sold yearly approximately). This proportion is used to support the day to day operation of the farm and has a natural rotation of crops. The second revenue stream to HU comes from the innovative bundle service provided to the households and restaurants, where they sell monthly between 1 large installation (that are 5 or more large vegetable beds, with a size of 1.20 x 1.30 x 3.0 m) and 15 small elevated vegetables beds, the plantation kits and the continuous advisory to the clients.
They started operations 7 years ago and became economically profitable in the third year. Since 2014 they have been making increasing double-digit sales year after year (approximately 40% compounded).
As we evolve into a more health-conscious and environmentally aware world, the community enjoys the idea of consuming a truly organic locally grown product that is grown on an urban farm that benefits the environment.
Social and environmental benefit
Benefit to Society
In being a from the "farm to table" business, all the intermediaries of traditional agriculture are removed (there are up to 5 steps to having a product at home). This way, better-paid jobs can be created, having a team of local people can support their growth through a better quality of life inside and outside the garden. These farmers are given the tools to learn and grow within the business (no employee turnover), they are educated and trained in terms of sustainability so that they are part of the vision. They are also given the opportunity to be part of the decision making by being a deep source of ideas about new initiatives that address the environmental priorities and envision what HU is creating as the core idea and honoring their work.
Educating people in sustainable consumption is also one of their top goals as they have provided an advisory service to clients to start developing their own urban farm, so this can be scalable in any place. Very important restaurants in the city have benefited as well as they get delicious products from HU and freshly produced while starting their own small gardens on their premises to scale this benefit further. Serving local and organic food is also a differentiator for these restaurants in the competitive market.
One of the short-term goals is to generate community surrounding the urban farm, by creating courses for schools, interactions between farmer's market, and cultural recreation.
Also, the baskets where they deliver the products to the families enrolled in the program, are made by a community in Ghana in a program called ten by three using all-natural and sustainable materials, and all the sales of the baskets go directly to help lift those communities in need out of poverty.
The Benefit to the Environment
The first step to start cultivating is already an act of solidarity with the environment, mainly because to generate compost, only the organic waste that is generated in homes must be recycled.
Through permaculture and with each of the components in the farm, the waste is reduced to zero. They have developed an "ecological cycle" where first, the hens that consume their scrap food produce feces that together with sawdust will be used to create compost that through leachate will generate a natural fertilizer (which is also for sale to customers). With this type of product, the soil where the products are planted can be enriched. They also apply vermicompost reusing the natural waste people give to the farm. The creation of a beehive has contributed to the pollination of the garden and the creation of honey for sale. Another important player is in the collection of water through a modern rainwater collection system to be reused in the plant watering process. This entire ecological system has been developed with the initiative of being a self-sustain farm where dependence on external suppliers is minimal, so each participant in this chain has a specific purpose.
Interview
Gabriela Molinar Castañeda, Owner
Keep this story going! Share below!
Huerto Urbano HU started as a foundation to secure the future as a sustainable growing urban farm. They maintain a small carbon footprint while distributing and selling fresh, organic products, as well as, offering organic urban farming consulting services to households and restaurants. The move to sustainable local urban farming decreases the dependency on big supermarket chains and food imports, and by this, they want to change the culture of buying to a culture of producing and growing your own food locally.