How Starbucks Applies GCG to the Environment in Sumatra Island
PT. Sari Coffee Indonesia
Overview
Starbucks held a campaign called Art in a Cup in 2018 to show Starbucks' commitment to the world of coffee that it started from the beginning, including support to coffee farmers in Indonesia who provide the highest quality coffee.
Author
Rio Kurniawan
School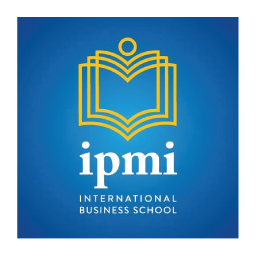 IPMI International Business School
Professor

Amelia Naim Indrajaya
Innovation
PT. Sari Coffee, as Starbucks Headquarters in Indonesia, conducted an Art in a Cup campaign, which was held on 5 March - 6 March 2019. They have committed to ensuring that every Starbucks drink always prioritizes the highest quality ingredients, from coffee beans to selected green tea powder, and also other ingredients that care. In the Art in a Cup campaign, Starbucks Indonesia sells coffee drinks, and for the sale of 10 cups of coffee, Starbucks plants 1 coffee tree. In addition, 10% of the sales of Sumatran coffee beans will also be donated to the welfare of the Sumatran plantation environment, including the improvement of school facilities and residences.
Inspiration
This interview was conducted with several barista partners when I visited a Starbucks restaurant in West Jakarta. The essence of the interview was that Indonesian Starbucks was very concerned about coffee farmers in Sumatra, who are the best supporters in producing quality coffee beans. The Art in a Cup event held by Starbucks is indeed dedicated to farmers, and the proceeds from sales are used to provide welfare for farmers in the region of Sumatra.
Overall impact
The innovations made by Starbucks are long-term, starting with the establishment of Farmer Support Centers, commonly referred to as FSC, in nine major coffee-producing regions, one of which is on the island of Sumatra, which was established in 2015.
FSC provides a means to provide knowledge and training for local farmers. The aim is to provide provisions to coffee farmers in the Sumatran region by helping to reduce production costs, prevent pests and diseases, and improve coffee quality in accordance with the standards of Coffee and Farming Equity (CAFE) Practices and improve coffee results that have a premium class.
For the short term, it conducts regular activities by organizing campaign activities and selling drinks "one tree for every 10 cups sold" and committing 10% of each sale of Sumatran coffee beans to be used to provide welfare to communities around the Sumatran coffee plantation by providing improvements to school facilities in the Sumatran region.
Business benefit
Increase employee morale
If the company participates in charity work, employees will feel proud of their workplaces. This can make employees more loyal to the company. Workers who feel a part of the company will work more enthusiastically for the betterment of the organization. The quality of employee work is one of the keys to a company's success.
Build a strong reputation in the community
When the business world helps the community, the community will also respond positively. Eventually a mutually beneficial relationship is created between the two parties. In addition, when involved in community activities, company representatives have the opportunity to meet with community organizations and new potential customers.

Consumers choose companies that are socially responsible
A study conducted by Cone Communications and Echo Research found that 90 percent of consumers will turn to branded products that support positive initiatives. In addition, more than 85 percent of millennials connect their purchasing power with companies that are responsible to society. Millennials are one of the biggest target markets. This young generation is watching how companies run their businesses with a conscience. So, companies can win their hearts if they take action to share with others.

Social and environmental benefit
PT. Sari Coffee Indonesia created a new division aimed at providing knowledge and training to local farmers in the Sumatran region. The department was named Starbucks Green Coffee Department. This is done to strengthen the bond between local farmers and Starbucks. By doing this, farmers can produce quality products according to Starbucks standards.
It is important for a business entity to have concern for all aspects that support it in its operational activities. This includes the surrounding environment, and even the human resources themselves, which need to be considered. The support of the environment and the people who are in the surrounding area of Starbucks local farmers in the Sumatran region also support the Starbucks activity itself.
Interview
Achmad Sean Sila, Store Manager
Keep this story going! Share below!
Starbucks Coffee Indonesia opened its first store in Plaza Indonesia, 17 May 2002. As of January 2018, Starbucks Coffee Indonesia is now in 326 different locations all around 22 major cities, connecting to Indonesians one cup at a time.