How One Company Cares Enough to Eradicate Modern Slavery from the Supply Chain
Konica Minolta Business Solutions Australia
Overview
Konica Minolta is a company that cares about its people, customers, community and environment. Through this lens of caring, the company approaches human rights, firstly by ensuring its business operations do no harm and secondly, making a positive contribution to the world. Konica Minolta is a company that cares enough to eradicate modern slavery from its business operations and supply chains. It does this through its ethical sourcing practices and policies and by forming community partnerships with Not-For-Profits, transforming the lives of so many people across the globe.
Author
Susan Giagnorio
School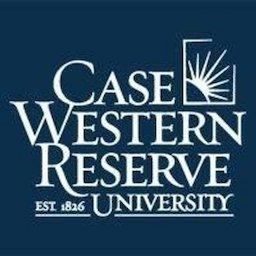 Case Western Reserve University - Weatherhead School of Management
Professor
David Cooperrider
Innovation
Konica Minolta is a company that cares about its people, customers, community and environment. This caring ethos informs all decision-making across the business. The company's Human Rights Position Statement declares, "It is through this lens we approach human rights; to firstly ensure that our operations do no harm and secondly make a positive contribution to the world we live in." As the Australian subsidiary of a multi-national corporation established in Japan almost 150 years ago, which manufactures and distributes business and industrial imaging equipment and associated IT solutions, Konica Minolta cares enough to eradicate modern slavery from its business operations and complex supply chain.
Under the leadership of Managing Director Dr David Cooke, this purpose-driven company cares for its broad stakeholder groups by embedding respect for human rights across the business and protecting against human rights abuse in its business activities. As the first technology company to become a member of the UN Global Compact Network Australia in 2016, Konica Minolta is leading the way in ethical sourcing practices in Australia and more globally. These practices and policies are situated within the broader framework of the UN Sustainable Development Goals, specifically SDG 8 and SDG 12 and align with UN Guiding Principles on Business and Human Rights. The company even has its own ethical sourcing manager to guide the 500-person business in its human rights efforts. Konica Minolta has developed an ethical sourcing roadmap, outlining its strategic plan to implement ethical sourcing in its business operations and supply chain. It has also established a supplier code of conduct, which sets minimum standards of behaviour suppliers must adhere to in order to conduct business with the company. Konica Minolta works collaboratively with suppliers and business partners to identify, prevent and rectify cases where human rights violations occur in its business operations and supply chains. In addition to ethical procurement, Konica Minolta's commitment to respect human rights extends to CSR activities by engaging with community partnerships (aligning with SDG 17) such as Project Futures through workplace giving, fundraising and immersion tours to advance human rights in Australia and the broader region.
Konica Minolta's Human Rights Position Statement, Supplier Code of Conduct and Ethical Sourcing Roadmap.
Inspiration
Dr Cooke shares a story he encountered whilst on an employee incentive trip in Thailand. Moored on a four-mast ship one evening, the captain shared a story about a visit to one of the many surrounding Thai fishing boats which could be seen dotted across the ocean. She described reaching the Thai fishing boat with a rubber dinghy and with permission from the fishing boat's captain, she boarded the vessel. The ship's captain immediately noticed a man sitting on the deck with a collar around his neck, chained to the deck and was shocked to see him. When she inquired about him, the boat's captain said, "Oh, it's a slave." When Dr Cooke tells this story, he emphasises the dehumanising language used. "He didn't say, he's a slave. He said, It's a slave. So, this person was a commodity to him." He continues the story, retelling the conversation between the two captains. In disbelief the ship's captain claimed, "But you can't have slaves," whilst the other proclaimed, "Most of us have slaves," signalling to all the other fishing boats dotted across the horizon. When she asks, "But why do you have him chained up?" the boat's captain replied, "Because this one's a trouble maker. But won't be for much longer. It'll be fish food soon." Dr Cooke explains, "They were going to throw him over board." Fortunately for this man, the ship's captain negotiated to buy the man for $US700, setting him free. With help from the shipping company, he was able to get home to his family in Myanmar.
Hearing this story, as well as other stories of survivors of slavery and human trafficking, has left a profound effect on Dr Cook. At a company conference in Cambodia, Dr Cooke met Somaly Mam, a survivor herself, learning about her efforts to rescue children and young women from slavery and the abuse of human trafficking, some of whom shared their stories at the conference. These encounters set Dr Cooke on a new trajectory in life and business, researching all he could learn about modern slavery and its far-reaching impacts.
Overall impact
Dr Cooke explains, "There are more than 40 million people enslaved around the world, that's more slaves today than at any time in human history. This is a real stain on our society." Inspired by business leaders such as Andrew Forrest, Chair of Fortescue Metals Group who funded the Gallup research into the prevalence of modern slavery around the world to learn the facts (see The Global Slavery Index, 2018, Walk Free Foundation), Konica Minolta committed to bold action. Eradicating modern slavery in business operations and supply chains is no easy feat, particularly operating in the business equipment and electronics industry where conflict minerals are a significant challenge. Konica Minolta's supply chain is highly complex, involving tiers of suppliers. The risk of modern slavery extends from the extraction of raw minerals, smelting and component manufacturing to final manufacturing phases. However, Dr Cooke reiterates a saying in the human rights movement, "once you know, you cannot un-know." Knowing the problem, Dr Cooke and his company could not ignore the facts.
Konica Minolta's ethical sourcing framework fosters collaboration with suppliers, strengthening business partnerships. Similarly, the company helps customers achieve their own responsible sourcing targets, bolstering client relationships. By embedding a respect for human rights across the business, an unintended but welcome consequence has been the positive impact it has had on employees, helping to move the dial on employee engagement. Although Konica Minolta had already established partnerships with NFPs in health, education and environment, when the company partnered with human rights organisation, Project Futures, "it got a life of its own," helping transform the culture of the organisation. To learn more about Konica Minolta's culture of care, read the story, "A Company that Cares."
Business benefit
Dr Cooke explains that many businesses capitalise on "cheap labour," which can often mean "forced labour" or "debt bondage" (forms of modern slavery) leading to the abuse of workers and serious human rights violations. Many businesses remain ignorant of the prevalence of modern slavery. Dr Cook suggests, we should be asking suppliers, "Do you know where your products come from? How they are made?" This applies to the uniforms worn by employees to the goods procured from first and second tier suppliers. In making a submission to the Australian Government enquiry into the introduction of a Modern Slavery Act in Australia, Dr Cooke describes how many businesses express disbelief that modern slavery exists today, with many arguing business can self-manage this issue. However, the research suggests otherwise with more than 40 million people enslaved globally, of which 71% of victims are female. He argues, businesses need to take a stance as they are the main utiliser of slaves through the procurement of goods and the quest for cheap labour. Dr Cooke and Konica Minolta were instrumental in advocating for the Modern Slavery Act 2018 in Australia, effective on 1 January, 2019. The Act requires Australian businesses with annual revenue in excess of AUD$100 million to report modern slavery risks in their business operations and supply chains, including any actions taken to address those risks.
Konica Minolta has taken a stance, showing exemplary leadership in business embedding respect for human rights, both through its partnerships with NFPs and its ethical sourcing practices and policies. However, Dr Cooke acknowledges this is not just an issue for business, "It's everybody's business." He argues, multi-stakeholder engagement is needed, utilising business, government, academia, community groups and customers to change the dynamics in the way we do business, from solely transactional to more relational. He says, we need all sectors participating, which he argues is another form of partnership itself.
Social and environmental benefit
The social benefits of a company that cares enough to eradicate modern slavery from its business operations and supply chains are evident in the lives of people impacted by slavery. This is best seen in the "Immersion Trips" to Cambodia Konica Minolta offers to employees where they have the opportunity to meet young people who have been rescued from slavery and sexual exploitation. With the aid of AFESIP Cambodia (acronym for a French phrase meaning, "Acting for Women in Distressing Situations"), Project Futures helps rescued girls and young women regain economic independence through AFESIP's Economic Empowerment Program. Many have established successful businesses such as tailoring clothes, whilst others are working as a nurse, accountant, lawyer and psychologist, bringing inspiration and hope, helping others affected by trafficking, slavery and exploitation. Dr Cooke explains how these trips have a positive effect on employees and "help show staff how the corporate partnership can dramatically change lives." Best described in Project Futures' Impact Report (Jan-Dec 2018), this experience "brings humans together at a level of equality and creates a connection that cannot be broken," further strengthening purpose and engagement at Konica Minolta.
In November 2017, Konica Minolta received the first Freedom Award from Anti-Slavery Australia ever presented to business. In December 2018, the company received a Human Rights Award from the Australian Human Rights Commission for its leadership in business promoting and protecting human rights in its operations and supply chain. These accolades reflect the good work Konica Minolta is doing. However, the real life changing impacts of its good work are reflected in the countless faces of people whose lives have been transformed, as well as those who have been touched by their stories. This is because a company cared enough to take bold action.
Interview
Dr David Cooke, Managing Director
Keep this story going! Share below!
Konica Minolta Business Solutions Australia
Sydney, NSW, AU
Business Website: www.konicaminolta.com.au
Year Founded: 2003
Number of Employees: 201 to 500
Konica Minolta's business innovations were founded in the 19th century and the company we know today is the amalgamation of two businesses - Konica and Minolta, which merged in 2003. Today, Konica Minolta is synonymous with quality, innovation and leadership, providing integrated print hardware and software solutions for business environments. In addition to this, Konica Minolta is known as a company that cares.