How Bagels Are Creating a Community
Utopia Bagels
Overview
Utopia Bagels uses the old world process of individually hand-rolling their bagels, kettle boiling them, and then placing them in a 1947 carousel oven, which allows their bagels to be baked evenly and with love by their expert bakers. They take the production of their bagels seriously as the process has been passed down by generations. Their mission is to create a positive, uplifting community in their store. They ship nationwide, provide healthier options, and care for their customers.
Authors
Samantha Napolitano
Demetrios Budis
Alana Cooper
Dean Lombardi
School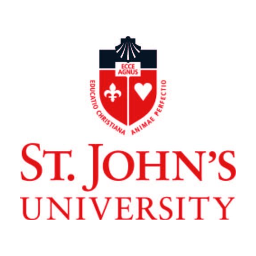 St. John's University
Professor

Charles Wankel
Innovation
Utopia Bagel Owners Scott Spellman and Anthony Pantaleo founded the company in 1980 with its original location in Whitestone, New York. Before they opened their business, there were many other bagel stores, but none of them left a mark and were never more than just a bagel shop. Their innovation was to create a store that not only sold bagels but provided a friendly, family-like experience. It was essential for Spellman and Pantaleo to create a great experience, provide food for their community, and create a stellar production process.
Hand-rolling every bagel they make is not an easy task, but this involved process to give their bagels their distinctive taste that keeps people coming back. People rave about their bagels, explaining that they are the best they have ever tasted in their life. Other customers have demonstrated that no other store compares. The way they make their bagels has been bringing customers back for more for over 40 years. In our interview with Jesse Spellman, he stated, "We have third-generation families coming in now." Their production patterns are sustainable and don't include non-environment-friendly machinery.
Utopia Bagels provides fresh bakery bagels and does not use the freezer bagel method. The company has high standards when it comes to the production process. Spellman and Pantaleo's efforts have allowed for sustainable upkeep for years in the future and have provided meals for their community, and have left their customers with a positive experience. In the interview, it was noted that the majority of people coming in are loyal customers who enjoy the experience and excellent quality food.
Inspiration
Owners Scott Spellman and Anthony Pantaleo worked in the bagel business their whole lives, learning the ins and outs of the industry. In 1980 they were inspired to go out on their own and open up Utopia to provide the best experience possible and open a place where the community can come hang out and enjoy good food. One of the main driving forces for opening Utopia was that they were great at making bagels and the profit margins on bagels are very high. This allowed them to grow exponentially over the year, adding more staff and expanding their operation. Scott's son Jesse is now a major part of the business and is currently helping them expand the business even further. Jesse has been around the business his whole life and in the past two years began working full time.
As Utopia began to gain more traction with their social media platforms and countless publications writing about them Jesse saw and opportunity to grow the business nationwide through a delivery service called Goldbelly. They currently ship as far as Hawaii and Alaska and fulfill about 150 orders a day. By expanding the store and adding more ovens Jesse plans on doing 400 orders a day this holiday season through Goldbelly. Their newest venture is their mobile food truck that now does catering events for the New York Food Truck Association and many private events. Jesse says that he recently booked a private event for a couples wedding, as the newlyweds could not miss out on Utopia Bagels on their special day. Their store is truly not just any bagel store. It's made of generations of people that come together to create and community and grow together.
Overall impact
Some of the short-term and long-term effects have to do with dealing with the product itself, the bagels. In order to run a good business, you must be confident in the product you are trying to sell to people, and in this case, it was focused on "creating the perfect bagel." In the interview, we discussed the importance of the process of creating bagels that they believed would sell.
In the early days of opening the shop, they would try different recipes out until finally through all the perseverance, they found the right formula that has been the same for years now that has everyone keep coming back to them and makes them stand out to all the other bagel shops you might find around not only queens, but New York in general. One of the long terms discussed about the business is the process of trying to expand their brand, especially on social media, as that has become the critical source of marketing.
When they first opened their business, the internet was not even an idea, so as time went on the old ways of society has changed, which means new ideas must come about in order to keep themselves relevant to the world. Over the years they have enhanced themselves to keep up with the world of technology that the main owners are not as aware of because of their age. However, the effects have helped them learn and try new things that will create better effectiveness for the business.
Business benefit
One of the essential innovations that we heard throughout the interview that benefited the business from the beginning would be the fact that all the employees in the bagel shop are family members. From cousins, to aunts and uncles, this family conducts a great routine to run the business collectively together, and it resembles back to the product they produce. Having a group of workers to run a business that already know each other and trust each other like a family should and does, helps create efficient and consistent progress on the chemistry that is naturally created. It also creates for a comfortable environment not only for the staff but the customers as well.
In the interview it was discussed how there have been three generations of families coming to the bagel shop because they not only love the bagels but the people in there that serve them the bagel as well. That is one of the essential reasons of what has helped the business grow over the years. The benefits of this not only include the consistent income generated from the same customers, but also the satisfying reputation that they will tell other people about. This is all because of the major innovation from the beginning of having the store a family ran business.
It was also discussed how new generations of the family can take over the store when it is their time, so that the business will never die. At the end of the day, the best part about this innovation is that everyone enjoys what they're doing, which is all you can really ask for in a good business.
Social and environmental benefit
During our interview with Jesse, you could hear the passion in his voice when speaking about giving back to the community. Utopia bagels proudly donates to local soup kitchens and churches on a daily basis. Food donation is an amazing way to give back to those in need. Millions of people in this country go to bed hungry every night and simply don't know where their next meal is coming from. If every business took the same initiative as Utopia bagels, and donated excuse food so many people would reap the benefits. Not only does food donation directly help those in need, the planet benefits greatly as well.
Food waste is extremely bad for the environment. The less unspoiled food that gets thrown away, is sent to a landfill where it ultimately goes to waste. When we waste food, we also waste all the energy and water it takes to grow, harvest, transport, and package it. When food rots away at landfills a greenhouse gas called methane is produced. This gas is able to trap heat in the atmosphere, this process is referred to as the greenhouse effect. With the increase in greenhouse gas emissions over the last few centuries, the greenhouse effect has grown consistently stronger, contributing to the warming of our planet at an alarming rate. This is extremely harmful to the environment and contributes to climate change. So when businesses make a conscious effort to eliminate food waste they're doing amazing things for society and the environment as a whole.
In addition to the charitable work, Utopia Bagels already does, Jesse also mentioned that they reach out to local homeless shelters and donate extra food at the end of each day. This is one of the many ways Utopia Bagels contribute to the community.
Interview
Jesse Spellman, Manager
Keep this story going! Share below!
Utopia Bagels has been bringing high-quality yet affordable food to their community for 40 plus years. All their bagels are kettle boiled at the same location they are sold. They now offer nationwide delivery through services such as Fresh Direct and Goldbelly. Their growth over the past 40 years has stimulated their community, providing jobs for over 45 people.