House of Coffee and Help
Sunyi House of Coffee and Hope
Overview
Disability issues are sometimes disregarded, there tends to be limited employment for people who are considered disabled. Therefore, for a person with a physical disability finding proper employment with fair pay is notoriously challenging. Sunyi was established as a response to that challenge.
All of Sunyi's employees are people with physical disabilities. Currently, Sunyi employs 5 full-timeworkers, all of whom have hearing disabilities (and inherent speaking disabilities). Aside from their physical disabilities that require communication to be held through sign language, all workers (barista, chef, cashier, waiter/waitress) were trained from by Sunyi's owners.
By employing a person with disability, Sunyi's goals are in line with United Nation's Sustainable Development Goals, particularly:
• SDG No. 1 – No poverty
• SDG No. 3 – Good health and well being
• SDG No. 8 – Decent work and economic growth
• SDG No. 10 – Reduced inequalities
Author
Shan Aristio
School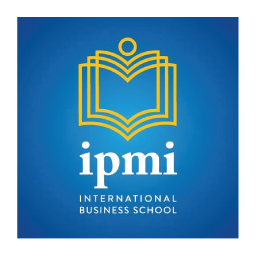 IPMI International Business School
Professor

Amelia Naim Indrajaya
Innovation
For a disabled person who has been marginalized by society, they might be skeptical of an opportunity for employment. So, the trust between the employee candidate and the owners is built first, as a prerequisite.
Before Sunyi opened for business, the owners spent around 8 months to learn how to communicate in sign language in order to be able to have a dialogue with the hearing disabled.
Sunyi's owners then ask the community for employee candidate recommendations and and hiring they trained them. At the beginning, the barista had no idea on how to prepare a specialty coffee, the cashier has no exposure at all on how to operate an EDC machine for card payments, and so on. Teaching these duties to a hearing disabled person a few logistical challenges, however, overall the training was a great success.
Inspiration
Sunyi is owned by a 5 person partnership, who went to the same university together. This partnership and initiative were led by Mario P. Hasudungan Gultom (the founder), who is originally interested in the social aspect of the business. Almas Nizar Bahrak, co-founder and CEO, explained that the innovation began when, Mario was enrolled in an exchange program to Singapore.
In Singapore, Mario noted a huge discrepancy compared to Indonesia on how the infrastructure and public information is disabled-friendly, and the disability issues have been acknowledged by society. These factors increase the opportunity for disabled people to have a better quality of life. That was quite a contrast with circumstances in Indonesia.
So upon Mario's return to Indonesia, this is the concern that he brought to the rest of the partners and agreed to tackle this issue to empower people with disabilities, which started with employment at Sunyi.
Overall impact
As people with disabilities tend to be marginalized, they tend to have financial issues. This inequality is reduced for those being employed at Sunyi.
Business benefit
By bringing social issues on the way it runs its business, Sunyi not only enjoys a profitable business, but also a positive brand image. The brand image is particularly important in this COVID-19 pandemic era where it severely hits café business (unable to operate with 100% capacity for social distancing), because the positive brand image enables Sunyi to sustain them through online selling coffee through Tokopedia (Indonesia's largest e-commerce portal) to adapt to the challenges of COVID-19. This enables Sunyi to maintain 100% employment.
Moreover, Sunyi has been featured on prominent news media like Kompas, Bisnis Indonesia, and Detik, so that its publicity brings in another economic incentives by receiving plenty of offers to collaborate on producing Sunyi's souvenirs to be sold. Sunyi also plans in the near future to expand its café into Kota Tua (North Jakarta) and Bekasi (West Java).
Social and environmental benefit
Sunyi House of Coffee and Hope provides hope for society, particularly for people with disabilities. A hope that there is still an opportunity for the physically disabled people to get a proper job with a proper income. Society benefits from the lessons learned on increasing awareness of disability issues and how to treat people with disabilities in a respectful manner.
Interview
Almas Nizar Bahrak, Co-Founder, Chief Executive Officer
Keep this story going! Share below!
Sunyi House of Coffee and Hope
South Jakarta, Jakarta, ID
Business Website: https://sunyicoffee.com/
Year Founded: 2019
Number of Employees: 2 to 10
Sunyi House of Coffee and Hope is a coffee shop and café, which was founded by 5 individuals, under the spirit of socio-economic empowerment philosophy.
At a glance, Sunyi (Indonesian for silent) looks like a regular coffee shop and cafe: it sells dine-in specialty coffee and other specialty delicacies, having instagramable places that provide relaxing ambience, with baristas, cashiers, waiters and waitress. But that's where the similarity to a regular coffee shop and café ends.
All of the employees of Sunyi café are persons with hearing disabilities (and inherently having some with speaking disability), so in order to communicate with them or place an order, customers have to use sign language. Quoted from their website: as the bridge towards equality, Sunyi is not just a regular coffee shop. It has a mission to be a bridge towards inclusivity.