House for our home
Messy Bessy
Overview
Messy Bessy is a United Nations-recognized Social Enterprise that manufactures and distributes a range of sustainable, local, natural, and non-toxic household cleaning products with the primary objective of hiring, training, and developing disadvantaged young adults. Their inspiration is a combination of the need for a greener lifestyle, a cleaner environment, and fervor to support at-risk young adults to give them an opportunity for a second start.
Author
Nerisse Estrada
School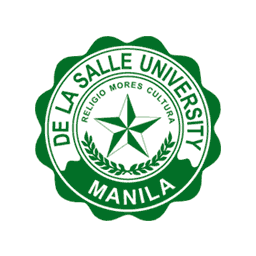 De La Salle University
Professor

Pia Manalastas
Innovation
Miss Krie-Reyes Lopez, the CEO and founder of Messy Bessy, started the idea at home. The concept of producing sustainable, locally-sourced, natural, and non-toxic cleaners came after realizing that the smell of most commercial cleaners in their apartment would give her headaches. Ms. Krie then gathered recipes for household cleaners online and formulated her first line of cleaners at home. Messy Bessy now produces and distributes all-natural products for household, personal, and baby care.
Messy Bessy is ONE WITH THE PLANET. They make products that are safe for both their customers and the environment by using plant-derived ingredients.
Messy Bessy is FUNDING THE FUTURE. Choosing Messy Bessy means helping fund classes, transportation, and more for the learners enrolled in their working student program.
Messy Bessy CLEANS HOUSES AND SAVES LIVES. Every purchase of their product can create a huge impact in the lives of the at-risk youth of HOUSE Foundation.
The social enterprise makes sure that they are true to their mission. Hence, they make sure that their products make a positive impact. Here's what makes Messy Bessy unique:
CLEAN EFFECTIVELY. Messy Bessy makes sure that their products can compete with chemical-based commercial cleaning or home care products without sacrificing their quality while still making it affordable for everybody.
TOXIC-FREE. Raw materials used for Messy Bessy products are all-natural such as sugarcane ethyl alcohol, tea leaves, coconut oil, essential oils, eucalyptus, lavender, etc. This guarantees that every product from Messy Bessy is non-toxic, sustainable, and true to its tagline that "one milliliter of Messy Bessy products means one less milliliter of harmful chemicals for the environment."
AROMATHERAPY. Messy Bessy makes sure that their products won't cause headaches to their customers. Instead, it reduces stress and fatigue because of their soothing scents.
LOCALLY SOURCED. Messy Bessy sources its materials from local suppliers and farmers around the country. They encourage customers not only to support their mission but also to support local products.
WASTE REDUCTION. They partner with other organizations for this initiative. One example is their "Messy Green Days" Project, wherein they encourage customers to drop off clean and empty containers at their kiosk to get a 10% discount. The collected containers are being donated to "The Plaf," which will transform those plastics into eco-planks for building emergency shelters and other products for those in need. In partnership with The Plaf, they are committed to keeping oceans free from plastic waste.
AFFORDABLE. Customers get the products at a lower price with the same cleaning powers of leading brands. The products are not only affordable. Using them will be less likely to result in medical expenses in the future because it is created with natural ingredients.
SUPPORT SCHOLARS. While having good products, Messy Bessy provides an opportunity for youth to acquire formal training and education. This is the real reason why Miss Krie created Messy Bessy. She wanted to give at-risk youth a real opportunity to break out of poverty, and she believes that education is the main tool for this. Messy Bessy partners with schools like Phinma Saint Jude College and Manila Business College to educate their beneficiaries. Last January 26, 2022, they welcomed six new learners in their growing community.
Miss Krie established Messy Bessy in 2007 with the primary purpose of helping at-risk youth. The social enterprise utilizes a comprehensive poverty alleviation program for vulnerable and disadvantaged youth by employing them and providing educational assistance, counseling, mentorship, financial literacy training, and enhancing other life skills. In 2016, Messy Bessy established HOUSE (Helping Ourselves Through Sustainable Enterprises) Foundation, Inc with the hopes of extending the program to more hopeful youth individuals. Together with HOUSE, they have a deep-rooted mission to rehabilitate at-risk young adults through their working student program. At-risk youths include the sexually abused, impoverished, drug users, out-of-school, and neglected young adults.
Messy Bessy assesses the kids before they let them enroll in the program. When they qualify, they are provided with holistic training to develop their academics, values, skills, and work ethics. They can earn a college degree while they work for Messy Bessy. They are placed in different departments in the business such as marketing, manufacturing, human resource, etc., where they are most suitable. The social enterprise aims to turn these at-risk young adults into well-rounded individuals ready for work. Unlike other organizations, Messy Bessy doesn't rely on donations or beg for funding to keep its program running. Instead, they employ and compensate their beneficiaries for paying their tuition fees, covering their living expenses, and growing a savings account.
Messy Bessy uses neuroscience-based monitoring and evaluation tools co-developed with Empathways, a Boston-based organization that creates programs to study the effects of poverty on the brain. By utilizing these monitoring and evaluation tools, Messy Bessy has tracked five main aspects that are critical to one's self-sufficiency, namely: (1) family stability, (2) financial stability, (3) wellbeing, (4) education & training, and (5) employment. Messy Bessy uses this data to further improve their programs in assisting at-risk young adults.
Inspiration
The founder, Krie Reyes-Lopez, initially worked as an analyst for Rustan Coffee Corporation in 1997. Over the years, she was assigned to different departments. Her last assignment was working as the head of the corporate social responsibility program of the company. During this time, she realizes that social entrepreneurship is her calling. A visit to Delancey Street Foundation gave Ms. Krie the idea that businesses can provide hope to the lives of vulnerable and disadvantaged individuals by empowering them with knowledge, skills, and support. Delancey Street Foundation is an organization that focuses on the rehabilitation and reintegration of ex-convicts, substance abusers, and the homeless back into society by providing training and employment. By adapting and modifying its model, Ms. Krie focused on at-risk youth abundant in the Philippines. She identified that the lack of education plays an integral role in the cycle of poverty.
"If you give a man a fish, you feed him for a day. If you teach a man to fish, you feed him for a lifetime."

This proverb embodies the goal of the Messy Bessy and HOUSE Foundation as they create opportunities for a better life. They assist at-risk young adults in developing a sustainable life for themselves. This assistance makes a long-term impact, making it more valued by the beneficiaries since they also work hard to make it happen. They work for their education and training, and it was not just given to them free of charge.
"Don't ever think you know what the problem is and how to solve it." - Miss Krie Reyes-Lopez
Miss Krie experienced hurdles as she established Messy Bessy as a social entrepreneur. She encourages aspiring entrepreneurs to pursue their passion and hold on to it even when everything becomes messy. Her motto is to "just keep showing up" at work. She believes that if she does, she will figure it out. Whenever she feels like giving up, she sits with the kids and engages. This interaction lets her rekindle her inspiration to continue with the mission she chose.
Overall impact
Together with HOUSE Foundation, Messy Bessy aims to provide opportunities for disadvantaged youth to complete their education while doing part-time jobs to instill professionalism, work skills, and responsibility. The social enterprise uses a unique model that is business-driven and science-based called "Helping Ourselves Program" (HOP), which is a multifaceted approach that focuses on the foundation:
Academic education. The beneficiaries pay for their education using their allowances from Messy Bessy or other partner businesses.
Psychosocial intervention. Messy Bessy and HOUSE Foundation provide in-house counselors that cater to the issues of the at-risk youth.
Values education. Learning and development classes highlight different values that will be relevant and helpful are conducted.
Work ethics training. The beneficiaries are taught about professionalism and accountability while being monitored by their supervisors.
As of 2021, Messy Bessy has produced 72 graduates and helped nearly 300 young adults increase their potential to break free from the cycle of poverty. Despite the Covid-19 global pandemic, Messy Bessy has 56 new college students enrolled for the 2020-2021 Academic Year. It has employed and retained 110 at-risk youth and provided 500 hours of online mentoring by youth development officers. The scholars attended 700 hours of synchronous classes and had91,500 hours of work experience. In 2022, they will still welcome new learners in their growing community.
Messy Bessy paved a new path out of poverty for impoverished young adults by providing support and employment. Their initiative that enables individuals from vulnerable and poor backgrounds to become independent and productive members of society, who can escape the cycle of poverty through education and work, has been recognized by United Nations' Business Call to Action (BCtA). Messy Bessy is one of only seven Filipino companies granted membership in the United Nations Business Call to Action.
Business benefit
The global Covid-19 pandemic has significantly changed how we live in just a few months. A surge in demand for cleaning products was seen as personal hygiene, and disinfection is critical against the fight against Covid-19. Messy Bessy reformulated their products and expanded its market through e-commerce platforms such as Shopee and Lazada to meet the demand. As seen in most businesses during the past year, they transitioned online to continue providing their products and services. Even before the pandemic, Messy Bessy considers the need to become more available and increase its presence in the market.
Messy Bessy shows transparency for their cause by clearly stating in their packaging how they are affecting change for their beneficiaries. Not only to attract supporters but also to inform the vulnerable and disadvantaged individuals that such platforms exist and that a better future is possible through them. Miss Krie believes that this solution can be adopted and replicated by other businesses willing to take in part-time workers.
Social and environmental benefit
According to UNDP BCTA, more than five million out-of-school youth in the Philippines lack decent work and the opportunity to break the cycle of poverty they are experiencing. Without a college degree, the employability in the country is only at 17%. The poverty incidence of an entire family who has no college graduate in its members is 42%. The chances of finding a decent job increase to 87% when a person acquires a college degree, while the poverty incidence drops to 2% when at least one member in the family has a diploma. Over 90% of scholarships available for Filipinos depend on high academic grades, and the majority of employers require college degrees for regular employees. This makes the chance of at-risk young adults to finish college and be employed close to zero. With the growing unemployment and dropout rate brought by the pandemic in a country with one of the longest lockdowns, this issue is even getting worse.
Messy Bessy addresses this issue by providing education and employment for Filipino at-risk youth. They provide work skills and ethics training. Messy Bessy also provides those in need with the tools to become self-reliant and productive members of society. Lastly, they offer mentorship programs. HOUSE Foundation hires youth education mentors who work with a team of other mentors in the delivery of youth education and youth mentoring services to the at-risk youth who are going through the Helping Ourselves Program.
While offering sustainable, locally-sourced, natural, and non-toxic products and reducing plastic waste, Messy Bessy tries to create a viable solution that will allow at-risk people to lift themselves and their families out of poverty PERMANENTLY.
Interview
Krie Reyes-Lopez, Founder
Keep this story going! Share below!
Messy Bessy produces and sells a line of sustainable, locally-sourced, natural, and non-toxic personal and home care products while employing vulnerable and disadvantaged youth, supporting them by providing training and education to be self-reliant and become productive members of society.