Hoops to Innovation
University of Massachusetts Women's Basketball
Overview
UMass Women's Basketball is working to accomplish several Sustainable Development Goals (SDGs) that will make the world a better place. For example, the main focus of their new program innovation is to provide the women with quality education, good health and well-being, and the tools to lead them to access decent work and economic growth.
Authors
Naomi O'Selmo
Vashnie Perry
Elliott Jones
School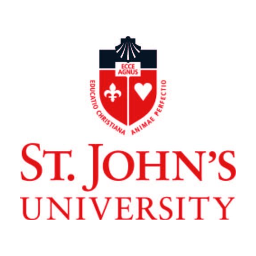 St. John's University
Professor

Charles Wankel
Innovation
The innovation by UMass Women's Basketball is to use the tools of being coaches and helping the players become independent, intelligent, and strong women once they graduate from the University of Massachusetts. The main reason is that they understand how to be precise, punctual, and disciplined in their everyday lives. According to Jessica, "These core values are not only for the use of winning championships but also for the girls to take these skills and tools that they gain and apply them in the professional world."
When Tori Verdi was hired as the head women's basketball coach in 2016, he began to put together a staff over the years and recruited players who were able to help him build the program each year. Each year, the player development improved including the togetherness from his staff. It is impossible to pinpoint specific people involved in the creation of the innovation since the player roster changes every year. However, as far as veterans, Vashnie Perry, Hailey Leidel, and Jessica George were there from the beginning. Before joining the staff, Jessica was a former player and she continued to learn and help develop new ideas, and strategies to achieve the team's ultimate goal. Within their program, there are several key players involved that span from more than the performers and coaches. Their athletic director plays a major role along with their academic advisors, trainers, senior associate athletic director, etc. Their trainers, both medical and athletic, make sure the girls are staying in shape while maintaining their health. Their athletic director and associate director oversee all aspects of the program in terms of permitting travel schedules, hiring, and budgeting. The academic advisors help keep the players on track academically. Academics are a part of their overall innovation, and making sure the players can compete on a scholarly level regardless of what they choose to pursue in their futures once they graduate is crucial. According to George, "We meet weekly as a staff and discuss all of the important coverages we need to achieve by the end of the week. We also discuss how we are going to execute these plans while making sure the team is on the same page and ready." This emphasizes how the team comes together to build up the women on the team and provide the tools necessary for their growth.
The team's innovation relates to a sense of mission. The purpose of the innovation is to make sure the players not only win championships and put their program in the top position of the league, but to also prepare them for the outside world once their graduation dates arrive. Their passion to win each day correlates to how they approach their everyday activities such as the classroom, community service, job interviews, professional basketball tryouts, and leadership in other places they choose. Making sure they are on time for their classes and practices is one of their tools to express the importance of discipline. Without discipline, it is hard to achieve any goal a person sets. Jessica stated that, "For example, we approached a difficult part of our season. Our tournament was coming up and some of our players were unable to play which left us with seven people. We played with those seven and made it to the conference championship. Unfortunately, we came in second but we hit a milestone for the program. We ran into adversity but we made a way to overcome it all." Those seven players set a goal and exceeded it because they learned the value of commitment through the tools provided by their team.
Inspiration
When someone new enters a new program, they notice all of the bad habits that were taken place before their arrival. For the UMass Women's Basketball team, the staff came together and decided they were going to change the program around completely. Creating an entire innovation to present to the new team was the first step. They decided what they believed to be important to the team's long-term wellbeing, while making progress within the program every day. Winning games and championships are a part of the plan, but developing independent, intelligent, and strong women is the ultimate goal. Jessica stated that, "Discipline and respecting themselves along with others are some of our main teachings as well as emphasizing the importance of staying together and always knowing that no one is bigger than the team." Their bottom line goal is to teach each player that they have skills that they can apply to their everyday lives. They teach them how to be responsive in all situations rather than reacting, which was important during their tournament with only seven players able to play.
The purpose of implementing this new program was to help young women who were entering the collegiate D1 level to understand that they are capable of performing at their best in everything they do, whether this means hitting the game-winner and putting the Umass women's team in the top of the conference or smashing their interviews so well they landed their dream job. They can also prove to the world how much of an impact their leadership skills take place on everyone around them.
Overall impact
The innovation had an outstanding innovation on the business. Because of the growth and strength of the staff and team, the program continues to progress each year. More people offer themselves to join this winning program because they want to be a part of a team that takes pride in executing their plans precisely.
The impact of the innovation leads to several players becoming outstanding and outspoken women who are following their dreams while being phenomenal leaders. The players are also entering outstanding careers the moment they graduate. Some players entered the WNBA and are not only fighting to win competitions but also fighting for women's rights. Others are doing the same in the professional world. The impact of these top-tier leaders in the office as women who impact their surroundings and allow people to understand how powerful they are cannot be understated. The success of their program, since it was first implemented, will hopefully inspire other teams around the globe to take similar steps in pushing the team forward. In terms of the program itself, they built a winning environment. The team was bought in completely new and everyone wanted to compete and work hard. When people walked into their facilities they could feel the intensity, excitement, and love the team had for one another. Regarding the outside world, the girls took those same competitive spirits and applied them to their everyday activities. These mindsets allowed them to accomplish anything they put their minds to.
Throughout the process, the short-term effects for the team were learning how to balance classes and their athletic lives, having days where they felt extremely sore and unable to perform the best of their abilities, working tirelessly day in and day out, and feeling physically drained from the long days due to workouts and classes was one of the main short-term effects. The long-term effects were becoming strong women once they completed their Dl collegiate journey. Realizing how powerful and brilliant they are to change the world is one of the greatest long-term effects. They are able to build unbreakable relationships within the team along with the staff, and make a statement to society and allow other young women to understand that they have a bigger platform than they believe. They also showed their support of social justice movements by kneeling during the national anthem and wearing t-shirts to express their emotions on racial inequality. George emphasized that they "designed shirts for BLM to stand up for a cause and know that they can make changes."
Business benefit
The innovation for the UMass women's basketball team benefits the business in numerous ways. For example, the program will expand each year and branch out to several athletes across the world to help secure a championship. Each player that joins the program will gain a sense of togetherness, leadership, and passion. Coaches who join the staff can work together to express new ideas and processes to achieve their ultimate goal. Because of the innovation, not only the players but the coaches are also permitted to experience a sense of teamwork, success, and accomplishment.
The program has not been to a postseason invitational since 1998, or reached the final four in the A-10 conference tournament. Tory Verdi arrived in 2016 which was the beginning of an incredible era. During his 5th year, he made it to the conference championship and qualified for the National Invitational Tournament. Jessica George, being a former player and working for the program to better their skills physically, saw the difference in their ability to use those ideas and tools and provide them into their future professions. The team is much stricter when it comes to the academic achievements of the players and insists on keeping the standard so much that they played in a tournament with only seven members. All of the players now have much higher ambitions and are working to secure internships upon graduation in their respective fields of study.
Social and environmental benefit
Some specific indicators of the team ensuring an inclusive and equitable quality education are "grades [are] their priority," and that "they are a student before an athlete," as stated by Jessica George. They also hold weekly/bi-weekly meetings with the head coach to ensure successful academic achievements. The team works to ensure the team members lead healthy lives and promote their well-being by engaging in meal preparations, team bonding, and physical exercise. For the team to promote decent work and economic growth, they play an emphasis on "out of basketball" skills that will help them in the real world when interviewing for jobs and being successful at them. They are also encouraged to use what they learn through being on this team in other aspects of their lives. All of the lessons they learn will lead them to achieve gender equality, especially as a small group of women (seven) who stayed the course despite being at a disadvantage of losing teammates.
All of these are examples of ways in which these women will improve personally and also have a positive impact on the environment around them. They will also fight for the quality education, health and well-being, etc. that they receive to be experienced by other women. The economy will continue to see growth, as more women are empowered to access decent work and seek economic growth. They will understand that women can and will do what is considered a "man's role." This program can be adapted by other programs across the globe to change the world on a global scale.
Interview
Jessica George, Director of Scouting & Video Operations | Assistant Coach
Keep this story going! Share below!
University of Massachusetts Women's Basketball serves the women of the university who are part of the team and those who are impacted by them. They provide the opportunity for these women to have quality education, good health and well-being, and access to decent work and economic growth. Overall, the impacts spans far and wide, over many generations.