honeygrow: Practicing Healthy Eating by Locally Sourcing
honeygrow
Overview
Honeygrow burst into the food industry with its innovative supply chain and business practices. The philosophy which made them different from similar competitors in the industry was "honest eating + growing local." Locally sourcing their seasonal ingredients provides food of the best quality and freshness for guests at their various locations. The company's modern business model aligns itself with two of the United Nations Sustainable Development Goals, including Goal 3, which promotes good health and well-being, and Goal 11, which ensures sustainable cities and communities.
Authors
Anika Mandhania
kai wang
Melissa Kwong
Nathan Dadi
Eric Maniere
School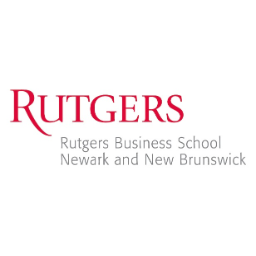 Rutgers Business School
Professor
Kenneth Welch
Innovation
Honeygrow believes locally sourced ingredients simply taste better. Locally sourced ingredients in their recipes are their specific innovation that aligns with the UN SDGs. According to Sebastian Horner of honeygrow, the company does "not skimp or try to save money on quality ingredients," because the customer experience would suffer. Over the years, honeygrow has cemented itself in the food industry by embracing a niche market. As they have developed as a company, the overall consumer sentiment with the brand has opened its ability to grow to more markets. After a few years in business, they were able to secure a $25 million investment from Miller Investment Management to help honeygrow expand and update its technology platform. Over the past few years, honeygrow has been able to grow to twenty-six locations as of October 2020.
By seeking a more creative restaurant with locally grown options, Justin Rosenberg has woven these United Nations goals into honeygrow, which ultimately benefits the customers, company, and surrounding communities.
Internally, honeygrow communicates the importance of the overall mission to its employees. Rosenberg often shows up at locations, and the store's daily communication with corporate keeps its mission front and center in the daily operations of honeygrow.
Externally, honeygrow is very selective of its vendors and food partners. Its suppliers are no different than those of fine-dining restaurants. At stores, there are no freezers present, thus ensuring the best tasting dishes.

Inspiration
The inspiration for this innovation stems from the diet change made by Justin Rosenberg (honeygrow's founder) in 2012. He decided to switch to a plant-based diet and created a fast dining experience that encompassed healthy, locally sourced food that would leave customers feeling their best, unlike other fast food alternatives. The motivation for sourcing locally and providing fresh ingredients all comes from wanting to produce excellent tasting food for their guests.
Ronald Jordan, the General Manager in New Brunswick, NJ, is inspired by honeygrow's innovations since he personally has a responsibility to his community. In the interview with Mr. Jordan, he mentioned that "Most college kids get the RU hungry sandwich next door but when they come in here, they are shocked to see salads and parfaits on the menu. It's amazing to see how we can change the way students eat and see fast food." Thus, the honeygrow team's ability to maintain personal values of transparency with what customers are consuming inspires them to stay connected in the local community.
Overall impact
The overall impact that honeygrow displays include changing what it means to eat fast food by prioritizing healthy eating and sustainability to reduce its carbon footprint. Honeygrow focuses on customer honesty by acknowledging the origins of the fresh ingredients they are consuming. As displayed by the name honeygrow, the company also spends, "a lot of time sourcing and reviewing our ingredients to ensure an awesome flavor." Honeygrow improves society by providing quick meals that are affordable for any customer.
The short-term effects of honeygrow's target line for honest eating and sourcing locally include fighting against America's obesity, providing business to local farms for current ingredients, and "nourish[ing] creativity" by seasonal customizations that vary by region. Long-term effects include promoting an active lifestyle, customer satisfaction by providing their food preferences such as allergy and vegan options, making the environment more sustainable with biodegradable products and single-stream recycling initiatives, and keeping customers healthy with hormone-free and antibiotic ingredients.
Honeygrow has given back to the community such as the "Healthy Start" program where they educated the students of the Universal Charter School's Organic Community Garden on healthy eating and summer planting. Honeygrow also focuses on the welfare of animals by enacting an Animal Welfare Policy of "by 2024, we will source only chicken certified by Global Animal Partnership (GAP)". Honeygrow's business promotes honest eating through their marketing initiatives attracting new customers, consuming food that makes them feel happy mentally and internally as shared by Sebastian. Sebastian shares that some customers drive 45 minutes weekly, showing how honeygrow's innovations set them apart as they connect eating well to customer satisfaction.
Business benefit
Honeygrow quickly attracted a large number of customers, expanded markets to around 26 locations, and generated significant amounts of revenue. The restaurants attract customers by providing a range of ingredients that can cater to both vegans and meat-eaters at a reasonable $10-14 price point. Additionally, customers are drawn to the idea of purchasing fresh stir-fry or salad that is made to order right in front of them, which appeals to people who are health-conscious but want simple, convenient, and affordable food.
The touch screen stations focus on customization. Honeygrow sources all ingredients uniquely because of the popularity of this technology. In fact, the restaurants source up to 40% of its ingredients locally in the United States. Customers are also attracted to the idea of how ingredients are personally sourced as honeygrow focuses on cost savings from inexpensive touch screen kiosks that provide customers with this flexibility.
The concept of recycling as much as possible increases staff retention and has been supported by local governments. Honeygrow enacts this low waste business model in every location and has a waste log where employees keep track of food waste. This waste log is intended to help the environment as well as savings from reduced waste. The restaurants' savings from reduced waste are an average of hundreds/month per location but are compiled throughout the year. Reducing cost allows honeygrow to put investments in sourcing fresher, more diverse ingredients for seasonal menus.
Social and environmental benefit
The immediate impact on society of honeygrow's practices includes direct profits to local farmers raising produce. Taxpayers also eventually fund fewer and fewer subsidies for the farmers as their profits rise and need smaller amounts of federally provided assistance.
Additionally, the environment faces effects from two different dimensions. First, the increased capacity of farmland requires more sustenance through the use of any chemicals and natural resources. However, since the produce is locally raised, honeygrow uses renewable and sustainable materials in the packaging processes, the produce travels less (transportation is amongst the biggest contributions to CO2 emissions), whilst the materials decompose much more efficiently for Earth than those used by other restaurants.
Honeygrow's observance of buying produce from local farmers despite pricing is showcasing the company's acknowledgment of negative externalities associated with the production of CO2 emissions and helps the company bypass the worries of increased emissions from transportation. By doing so, the restaurants produce additional benefits to the government as well. Subsidies are usually used to help farmers finance operations, but with increasing quantities of restaurants of honeygrow's ilk and intentions, farmers everywhere will require fewer subsidies to operate and will help reduce the cost of government on the people, hopefully decreasing the need for government to subsidize American agriculture, giving farmers more ability to innovate.
Interviews
Sebastian Horner, General Manager at Newark, DE
Ronald Jordan, Service Manager at New Brunswick, NJ
Keep this story going! Share below!
Honeygrow, an expanding restaurant chain with an agenda for sustainable eating and healthy living, brings people together over the highest quality, wholesome, simple foods. The restaurant prides itself on its fresh, local ingredients, simple design, and quality service.