Highest Quality, Sustainably Crafted
Faherty Brand
Overview
The Faherty Brand fulfills Sustainable Development Goal (SDG) Number 12: Responsible Consumption and Production. Faherty does this through innovative raw material manufacturing and sourcing, bringing post-consumer products into its clothing whenever possible and applicable.
Authors
Noah Powers
Chris Heanue
Michael Fields
School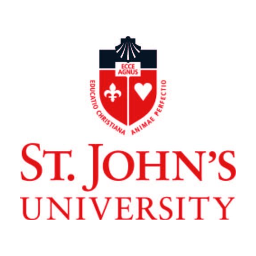 St. John's University
Professor

Charles Wankel
Innovation
Faherty launched in 2013 with the production of eco-friendly swimwear. Faherty's swim products are constructed of polyester woven from recycled plastic bottles, allowing for a functional swim product (durable, water-repellant) while furthering work to reduce consumer waste. As the Faherty Brand's capacity grew, creative applications such as the aforementioned invention have been translated into other products such as outerwear, allowing products that require a high amount of raw materials to conform to the mission of manufacturing in a sustainable manner.
Inspiration
Founders Mike Faherty and Alex Faherty grew up surfing and found themselves inspired by its causal culture, demands for durable products, and dedication to the environment. After gaining valuable experience in design and material sourcing from Ralph Lauren, Mike scoured the globe for the best materials and manufacturers to support this vision on the aforementioned plane of swimwear. Alex Faherty, well-versed in finance, ensured that the innovation was pragmatic in the short-term and long-term, as well as scalable across the company throughout its growth. Kerry Faherty, Alex's wife, took on the position of Chief Impact Officer in order to steer company strategy and event creation around furthering sustainability work as the company expanded in both retail footprint and manufacturing capacity.
Overall impact
The impact of Faherty's eco-friendly fashion innovations is its ability to occupy a broad market of consumers with growing popularity; Faherty products have accelerated appeal to the public as the need for living more sustainably and eco-conscientiously becomes more apparent to consumers. Even as Faherty products run at slightly higher prices than other similar brands, it has been able to expand from one brick-and-mortar store in 2014 to fourteen stores in 2020.
Faherty has been able to make an impact on many consumers while staying true to their eco-conscious beliefs and missions. Consumers have felt a connection with the brand, and it has helped Faherty continue to expand to the position they're in now. Faherty looks to further expand and possibly partner with other eco-friendly organizations moving forward. Consumers around the world have a special connection to a product that is not only stylish but serving a purpose to make the world better.
Business benefit
With Faherty's initial eco-friendly product line being as streamlined and niche as it was, the company was able to launch from a largely wholesale operation to begin. This allowed the company to survey geographic markets for success, as well as building recognition for both the brand and the innovative techniques it used for production. The patience that Faherty exhibited in establishing brick-and-mortar stores gave it time to build e-commerce capacity, making it nimble and able to bring new products with new innovations to consumers faster than if it was leading with a traditional brick-and-mortar retail format. Faherty was then able to make quality the focal point of all its in-person operations (much like its product), hiring highly-skilled staff who were able to handle normal retail operations and be well-versed in the sustainability measures that the brand was building into its operations and production.
Social and environmental benefit
On average, a Faherty Brand swim product uses seven recycled plastic bottles in production. Faherty has removed tons of plastic from the environment and reused it in meaningful ways over its lifetime, and it will continue to do so in an expanding capacity as the company grows. More importantly, the Faherty Brand has been a market leader in making eco-conscious clothing both desirable and practical, furthering the message that more for-profit companies can be successful and responsible in their mission to serve consumers and humanity.
In addition to their innovations to benefit the environment, Faherty Brand has done its part to benefit society as well. As a socially conscious organization operating in the current pandemic, Faherty will be donating 2% of all sales to those impacted by COVID-19. This is part of the BRAND X BETTER movement which has been set up to encourage small businesses and brands to help those in need during these times of crisis.
Interviews
Faherty Brand HQ Staff, UN Aim2Flourish X Faherty Brand Interview
Faherty Brand HQ Staff, UN Aim2Flourish X Faherty Brand Interview
Keep this story going! Share below!

Faherty Brand
New York City, New York, US
Business Website: https://fahertybrand.com/
Year Founded: 2013
Number of Employees: 51 to 200
The Faherty Brand is a medium-sized, high-end fashion company specializing in family-centric, surfing, and nature-inspired clothing that is engrained with the highest quality possible. Furthermore, the Faherty Brand has prioritized a "do no harm" mentality to manufacturing; sustainability and responsibly-sourced materials lie at the center of its clothing, making the Faherty Brand one of only a select few brands that refuse to sacrifice holistic care of the world and people for style, comfort, and quality. Faherty caters to individuals who live by the very values that it instills in its products, individuals who are not willing to compromise a responsibility to others for the sake of having quality clothing.