High Impact Volunteering
DIRECTV
Overview
Escuela + was born from the need to help low-income children who do not have the opportunity to obtain an education with quality and dignity that helps the integral development of childhood. Directv together with its partners "discovery en la escuela", "National Geographic", "Microsoft" and "Fundación Torneos" manage to create this valuable project where its main objective is to complement the primary and high school content through its programs. For this, Direct TV accompanies the teachers by facilitating this training process through the generation of high quality content and state-of-the-art technology, exposing and evidencing that they are leaders in this category.
It is also important to highlight the participation of the Ministry of Education in this project, which together with DirecTV since 2008 have managed to expand access to education, promote the pedagogical use of these audiovisual contents and make education more interactive.
Authors
juan david pascuas
Paola Buitrago
DANIELA GONZALEZ
School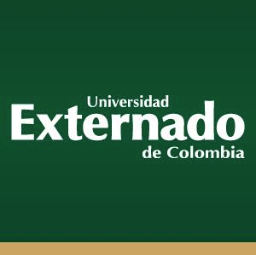 Universidad Externado de Colombia
Professor
Gustavo A Yepes López
Innovation
- Programs such as the Special Cooperation Agreement on Science and Technology were developed, benefiting more than 1800 educational venues in the country.
- Plan Choco and Aulas sin Fronteras through one of a macro strategy called Alliance for Excellence
- Preliminary actions to belong to this program:
1. Agreement for incorporation into the program
2. Identification of program managers in each school
3. Define infrastructure
4. Participation in training, pedagogical and technological education
5. Evaluate and record the use of the resource
Methodology
We propose a use of the audiovisual resource as a pointer, complement or example of the topic of interest that is being developed in the class.
The program proposes that each teacher can plan their class by clearly identifying what is expected to achieve in the students and how to achieve it. For this, it is necessary to identify the central activities with which the class and the functionality of the video will be developed: at what moment of the class it will be used and for what purpose.
Inspiration
"The promise is to take our investment as longs as our satellite takes us" - Luis Guillermo Hernández.
Roque Lombardo (DirectTv President 2008) was inspired by the commitment he has with Colombia, he wanted to help education in this country, in the desire to improve the quality of education and achieve a significant contribution through technological tools.
"When I see the students of this school, I get excited. Everyone is committed to using the space and asking teachers to do activities in the place. If 1,000 more companies were dedicating their efforts to improve education in Colombia, the communities would be better. "The communities are very receptive with this type of programs, so we will continue to deepen our purpose" (Roque Lombardo).
Overall impact
1. Escuela + New opportunities
The purpose of the program is to nurture the educational curriculum offered by the SPRA through Escuela +, using satellite TV technology with pedagogical content as a learning tool.
1. DELIVERY AND EQUIPMENT SCHOOL + CLASSROOM
2. Fully equipped with DIRECTV technology.
3. TRAINING FOR TEACHERS
4. For the proper use of the program.
Business benefit
1. Achieve a high score in Great Place to Work, being recognized as a country among the DIRECTV LATAM group of companies with the highest score of 96 out of 100.
2. To have high performance in the reputation value ranking, with an important recognition in terms of reception by governmental institutions, communities, clients and others.
3. Generation of free press from the news generated by social responsibility projects, positioning the DIRECTV brand as the most frequent in relation to education or society projects, linking it completely with the generation of news where the commitment is reflected Social.
Social and environmental benefit
Impact in 9 countries of Latin America, improving the life style of communities with no resources to have high level education through volunteering for the reconstruction of schools.
It also generate an impact in the pedagogical development of children of this communities through an educational program using technological tools such as videos that helps the learning of this children.
This is achieved with a technological development given by DIRECTV that reaches each teacher through the satellite signal.
Interview
Luis Guillermo Hernadez, Gerente de Responsabilidad Social
Keep this story going! Share below!
DIRECTV
Bogota, Cundinamarca, CO
Business Website: directv.com.co
Year Founded: 21
Number of Employees: 501 to 1000
DIRECTV provides a television experience with excellent quality through the production and distribution of exclusive content along of the latest technology and digital entertainment.