Herbal Medicine – Passion for a Better & Healthy Life
PT Insular Multi Natural
Overview
Overview
The innovation meets the following Sustainable Development Goals (SDGs):
• 3: Good Health and Well-Being: Ensuring health and well-being by providing biological, sustainable alternatives to commercial chemical-synthetic pharmaceuticals.
• 12: Responsible Consumption and Production: Minimizing the use of natural resources and the generation of waste and pollutants throughout the entire production and consumption process.
• 14: Life Below Water: Sustainably manage and protect marine and coastal ecosystems from pollution, as well as address the impacts of ocean acidification.
• 15: Life on Land: Protecting and promoting the sustainable use of terrestrial ecosystems and halting biodiversity loss.
Author
Adi Perkasa Yamin
School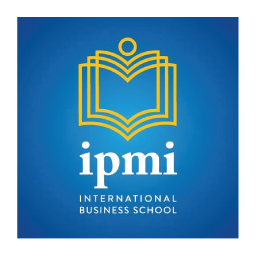 IPMI International Business School
Professor

Amelia Naim Indrajaya
Innovation
PT Insular Multi Natural is a provider of innovative drugs and vitamin manufacturing processes using the greatest biodiversity of medicinal plants and herbs available in Indonesia. It started its journey back in 2004 from a small start-up enterprise to one of the leading plants in Indonesia specialized in extraction. This company supplies several extracted products which include medicinal plants, non-medicinal plants (coffee, tea, etc.) and many kinds of essential oils. Moreover, it is not only using healthy and sustainable natural substances (all with substances that cause as little harm as possible to the people and the environment and green materials) but also it is proven to be safe as it already passed quality assurance tests, raw materials tests with MMI, CPOTB standards, durability tests using gamma rays in PT Rel-ion Service, and complies with the BPOM Indonesia standard. When doing its business, PT Insular also always takes care towards the environment, surrounding situations and the development of employees.
This innovative product is directly linked towards 4 Sustainable Development Goals (SDG) which are "3 - Good Health and Well Being, as the creation of herbal medicine not only will make people healthy when they are ill but will also tackle the problem to its roots with a great herbal plants substance rather than chemicals, 12 – Responsible Consumption and Production, as the creation of the herbal medicine by this company is upholding the environmental safety and protection, 14 – Life below Water, as the waste from this company is being treated properly to make sure there is minimal pollution towards water, 15 – Life on Land as the use of herbal plants for making medicine will at the same time promote knowledge about the plant itself and increase awareness towards conserving more herbal plants from time to time."
Inspiration
PT Insular Multi Natural is a family business owned by Chandra Apsarton and his wife Yvonne Matindap. Both of them started their journey and interest in the medicinal area since their university stage where both of them had taken a chemical engineering major in a well-known university in Bandung. Next, after they finished their university, both of them started working at well-known pharmaceutical companies as pharmacists. After more than 10 years of working experience in this field, Chandra started to think on why not creating medicine that is more natural by making use of Indonesia's wide range of medicinal plants rather than chemicals which will harm nature and the human body in long run. With such a noble mindset, in 2004 Chandra resigned and started his own business.
From year to year his business is growing bigger and bigger with more clients in hand. The reason was due to a combination of Chandra's great expertise on extracting medicinal plants and turning it into herbal medicine, the broad network of pharmacists and its clients that he knew from his long experience in working in this medical area and also the perfectly right timing as people in Indonesia are more and more aware of the advantages of herbal medicine hence the demand for herbal medicine was in an increasing state. After 3 years, in 2007, Yvonne also resigned and joined the PT Insular Multi Natural with her husband. With both husband and wife united together, the company became stronger, better, having more product and more clients. Directly quoting from what Chandra said "The belief that I had when starting this company is to create a better and wonderful environment not only in the appearance upfront but also through the root of the company and I believe with this business model I will be succeeding. The business that I meant is this herbal medicine where the medicine is not only going to cure the sickness but also coming from environmentally friendly ingredients."
Overall impact
For Indonesian people, herbal medicine is actually not new. The herb from the diverse plant in Indonesia has been used for generations for keeping the body healthy. Fortunately public trust in herbal medicines also continues to increase from time to time. According to 2007 National Socio Economic Survey data, people who chose to treat themselves with herbal medicine reached 28.69%, increasing from the original 15.2% within seven years. In addition according to data from the 2010 Basic Health Research approximately 93% of people who consumed herbal stated that drinking herbal medicine benefits the body. No wonder the sale of herbal medicines in Indonesia continues to accelerate to reach 12 trillion by 2011 according to Indonesian Herbal Medicine Association. Looking at this trend, it is undeniable that there are not few competitors in the market that also start developing herbal medicine. However, it does not stop PT Insular to gain its strong sales growth. The reason behind this success story is PT Insular is always concerned with the hygiene factors of its herbal extracts. It uses the highest quality ingredients, non GMO and all the machines including the factory are well maintained and spotlessly clean. As mentioned above, it also passes quality assurance tests, raw materials tests with MMI; CPOTB standards, durability tests using gamma rays in PT Rel-ion Service and complies with the BPOM Indonesia standard.
In addition, based on research, it was found that between 1995 and 2015 the increase in polluted water was 10 to 20 times higher than in the previous 20 years. Water contaminated with these drugs is considered very dangerous towards water ecosystems which then later will also be consumed by humans. Answering this issue, other than PT Insular only using herbal plants which is better for environment; they also minimize their waste by turning it into organic fertilizer.
Moreover, as per the current plan, PT Insular is going to change the capsules usage towards one that is made from seaweed which is proven to be better for health and safer for environmental. "We should never stop at our comfort zone and we should always innovate towards the best if it's something that will bring advantages towards environment and society," as mentioned by Yvonne.
Business benefit
Starting small in 2004, PT Insular is growing significantly in terms of product offering. By having fewer than 10 products/ extracts in those early years currently it is expanding towards more than 50 herbal extracts and oil products which includes the common herbal extract such as celery, soursop leaf, sambiloto, cinnamon, aloe vera, tea leaf, ginger, turmeric, pasak bumi, mangosteen, noni, katuk leaves, tamarind, towards the rare one such as siduguri, tempuyung, mahoni, klabet, bangle, etc.
Since the past 3 years, the daughter of Chandra and Yvonne, Angeline also joined this business. She is a US University graduate and has been in the US working for more than 15 years. Under the support from Angeline, PT Insular was able to expand its exposure to the US market and widen their company coverage. Other than selling the product towards retailers both in Indonesia and the US, most of PT Insular's common client are the well-known drug manufacturers and hospitals in Indonesia as well, which currently also shift their product ingredients using the herbal extracts rather than chemicals. In the future as Yvonne stated, PT Insular is looking into ways to expand and reach as many people and markets as possible, helping the community to have a healthy life. One of the ways is by selling the product in online marketplaces and joining many conferences and exhibitions to promote the product while also promoting Indonesia's diverse types of herbal plants.
In addition, as informed by Chandra and Yvonne "What is important is not only if we can create something valuable towards environment and society but also build the society itself by sharing so that they are also able to create something important for the future environment and society because we are not going to live forever and this wonderful culture needs to be inherited on." This quote meaning that they prepared the succession strategy to make sure the stable expansion of business that keeps flourishing even when they are not there. Many of the staff working in this company are mostly older employees which have already been with company for more than 10 years. The reason they stay that long is mainly because they got many valuable pharmaceutical experiences and it feels more like family to work in there. The owner is really caring with the staff, having integrity and always blends in with the staff. The owners also likes to get down to the factory and share the new knowledge from time to time hence the employees always get up to date to the market situation and feel more engaged with the company.
Social and environmental benefit
Some of the common and high demand medicinal plant extracts comes from the company's own cultivation. PT Insular started its own cultivation back in 2011 and up to 2019 its cultivation area & varieties of the plant is growing fantastically. This shows commitment from PT Insular to grow further and to emphasize that the materials that they use are 100% coming from diverse herbal plants which actually grow in Indonesia in its own cultivation plant with no added chemicals. As already mentioned above, the waste generated from PT Insular has also been treated well; it's being transformed towards organic fertilizer, and PT Insular also always seek for innovations available in the market that will have better impact towards the environment, like the usage of seaweed capsules.
PT Insular is also often joining conferences, exhibitions and giving lectures on the healthy and great impact of herbal medicines as a hope that they can build even more community awareness and promote a healthy life to everyone. By doing this, it will not only result in higher market awareness and encourage other companies to do the same, but also will increase people's consciousness on caring more towards nature while also introducing Indonesia's natural resources of diversity of medicinal plants to the world.
Interview
Chandra Apsarton & Yvonne Matindap, Business Owner/ CEO
Keep this story going! Share below!
PT Insular Multi Natural
Bogor, West Java, ID
Business Website: https://-
Year Founded: 2014
Number of Employees: 11 to 50
PT Insular Multi Natural is a provider of innovative drugs and vitamin manufacturing processes using the greatest biodiversity of medicinal plants and herbs available in Indonesia. It started its journey back in 2004 from a small start-up enterprise to one of the leading plants in Indonesia specialized in extraction. This company supplies several extracted products which include medicinal plants and non-medicinal plants (coffee, tea, etc.).