Helping Vulnerable People to Move On
Move On
Overview
Move On is a Scottish based charity established in 1997, with locations in Edinburgh and Glasgow. The organization works to unlock the potential of vulnerable young people and those affected by homelessness in order to improve their lives. Along with this, they run a project called FareShare Glasgow and the West of Scotland which works with the food and drink industry to minimize fit-for-purpose surplus, fresh, frozen, and long-life food going to waste and distribute it to not-for-profit organizations working with the most vulnerable people in the community across Glasgow and the West of Scotland.
Authors
Kieran Moore
Jack Mills
Jack McBrearty
Usman Majid
Christopher McIntyre
School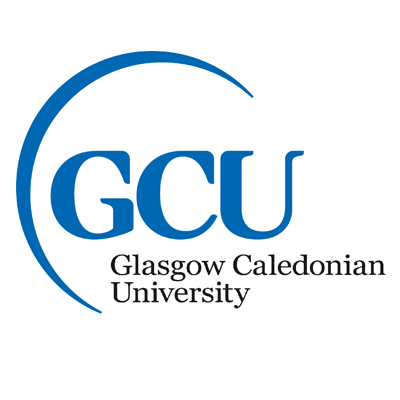 Glasgow Caledonian University
Professor

Leslie Huckfield
Innovation
John described the structure of Move On as being "almost like an organization within an organization". The organization took on the project of FareShare since they were finding grants to be short term and contracts difficult to win. John states they "saw an opportunity to generate income on a social enterprise basis, but we also saw an opportunity to have a massive social impact both in terms of tackling food poverty, tackling food waste, but also delivering amazing employability opportunities". Part of the reason Move On innovated with FareShare was to provide real life work experiences in their warehouse, which not many social enterprises in Glasgow can offer.
The two main aims of Move On are to support vulnerable young people and to support people affected by homelessness at any age. This therefore is attempting to achieve SDG11 to Reduce Inequalities. They achieve this by offering support in areas such as housing support services, mentoring, and befriending services whilst attempting to increase chances of employability through training and education.
As the innovation with FareShare tackles food poverty, they also set out to achieve SDG2 of Zero Hunger by distributing food to organizations that require it. They found that reaching rural areas proved challenging, therefore they created a model called 'spokes' where they distribute food to a central hub where local organizations can pick the food up from. John feels they can now meet this goal as FareShare "can now be made to work in much more rural areas with less population and less organizations".
Inspiration
"Move On was established in 1997 with financial 'start up' support from the Big Issue in Scotland to provide a range of services for people affected by homelessness. Our first services provided crisis driven reactive housing resettlement support for homeless people, many of whom were roofless." (Move On, 2018).
The inspiration behind Move On originally was to help the problem of homelessness faced in Scotland and to help them to get back on their feet by aiding them with rehousing and providing support. The inspiration of course goes further than the original reasons for starting the business and we were able to find the inspiration through the interview and see what goals they are looking to achieve: education, feeding the hungry and helping the community. The motivation behind FareShare and the innovation that has taken part since the original idea has been to change from the delivery of food by vans that they are doing themselves into a model that involves more of the partners they are working with to pick up the foods from the depot. This will in turn save them a lot on the costs of the business as well as being able to have a further reach.
At the interview conducted with Move On, Mr Hinton stated, "I think the inspiration for the innovation was increasing social impact, but also not taking our eyes off the need to be sustainable. A big part of Scott's job is to get out and about and to attract new partners because that's what generates the income which keeps the lights on in the warehouse".
Overall impact
The overall impact of Move On's operations is difficult to measure, whilst figures can be calculated for how many people receive help through food, education, and homelessness issues, the actual difference that is made to one's life cannot be accurately illustrated. Over Christmas 2017, Move On gave out over 2000 turkeys to help feed the homeless, hungry, and vulnerable people in society. They said that this helped to feed over 5000 people on Christmas day, giving many people a day to remember, as opposed to a Christmas spent alone with very little food. Therefore, it can sometimes be difficult to measure some of the activities which they take part in.
Move On has a substantial impact within the communities which they work in. Between 2010 and 2015, they have:
730 people supported into employment, education or training
600 Volunteers have given up their time
11,000 people advised on housing, homelessness, and life skills
1,500 People received literacy, money, or debt advice. (Moveon, 2018)
With this wide variety of services to offer, it can be argued that Move On attempts to meet at least 9 of the Sustainable Development Goals (SDG).
Business benefit
Some of the key benefits to the business itself were summed up in the interview also. Mainly, the organization was able to generate large amounts of income by making use of new opportunities, such as moving into the food distribution business and taking on more new partners. This allowed the infrastructure of the company to be improved and allowed costs to be cut. In addition to this, the business was able to fully operate without having to be too reliant on grants and contracts as they were able to source their own finances through large revenue streams by way of networking. By increasing the number of partners which collected food themselves, expenditures on vans and refrigeration could be lowered whilst maximizing trading.
Another major benefit to the organization was employability. They were able to secure employment for many young people with minimal qualifications, which helped the company not only to have a larger workforce, but also allowed the new employees to gain useful skills in the working world.
It also improves the charities themselves as the company allows charities to be much more entrepreneurial and enterprising. This allows them to generate more income also through trading.
The success it has had has allowed for new enterprises and business opportunities to be explored, such as the possibility for a waste wood recycling venture in Edinburgh which would create a positive social and environmental impact.
A summary of the key benefits that the innovation has brought to the business are new income streams, employability, increased number of partners, and new opportunities. In addition to these benefits there are also positive impacts on the following social impact, employability impact, impact on multiple deprivations and more.
Social and environmental benefit
A few years ago, Move On received a thousand turkeys that ended up arriving on Christmas Eve. This resulted in thousands of people in the communities in Scotland being able to sit down to a Christmas dinner which is in line with SDG2. This had social benefit as these people wouldn't have been able to have a Christmas dinner otherwise. They also provide food to different charities through FareShare. This has benefits on the social side of things, for example they sent mozzarella cheese to a charity where the teenagers had no idea what it was until the chef came in and cooked a pizza in front of them. This provides a social benefit as the food getting sent is helping to show young adults how to cook the food they are receiving from Move On. They hosted a burns night for 80 people to help combat the social issue of mental health and loneliness. This is in-line with achieving SG11 sustainable cities and communities.
Move On also provides environmental benefits, for example last year they distributed 662 tonnes of food, which equates to 1.5 million meals, from the depot which would have ended up in landfill sites if the charity had not recirculate the food. This is in line with SDG13 of Climate Action as Move On is combating waste. Another environmental benefit would be the increased number of charity partners Move On has that collect food from central hubs with 'spokes'. This reduces CO2 levels and also tries to meet SDG12 of Responsible Consumption and Production.
Interviews
John Hinton, Executive Director
Scott Crawford, FareShare Glasgow west of Scotland Manager
Keep this story going! Share below!
Move On offers a range of services providing advice, training, guidance, and support enabling vulnerable young people and those affected by homelessness to unlock their potential and achieve a range of positive outcomes. These positive outcomes include: securing or progressing towards a job, accessing and sustaining a home, building confidence, growing support networks, and increasing life skills.