Helping the World Book by Book
Textbooks for Change
Overview
Textbooks for Change was co-founded by Chris Janssen and Tom Hartford in 2014 after Janssen saw a need for newer textbooks, instead of the photocopied, outdated copies used in the East African school he was teaching at. Janssen began repurposing books collected at Canadian universities that would end up in landfills and extended the life of these textbooks by putting them into the hands of students who are less fortunate. One of the key quotes from the interview that defined their innovation was that "[they] are repurposing books that would normally find their way into a waste cycle, and extending their life by sending them over to universities in East Africa". This embodies the following Sustainable Development Goals (SDGs): SDG 4: Quality Education, SDG 8: Decent Work and Economic Growth, SDG 10: Reduced Inequalities, SDG 12: Responsible Consumption and Production and SDG 16: Peace, Justice and Strong Institutions.
Authors
Justin Arbus
Daniel Kantor

Sherry Chadwick
Emilie Norris-Roozmon
School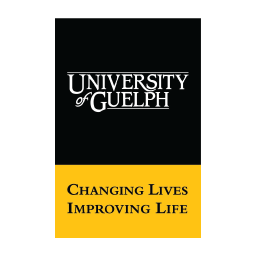 University of Guelph
Professor

Ruben Burga
Innovation
A meaningful innovation consists of knowing your stakeholders and caring about their lives to make a difference. The innovation of Textbooks for Change creates an ability to stand out in the education sector and aligns with their mission to make education a right and not a privilege, by providing developing countries with access to affordable textbooks. Textbooks for Change is now present at every major college and across 21 universities in Ontario. This has resulted in more than 260,000 textbooks donated to 3 different countries in Africa, thereby changing the educational experience of over 50,000 African students. This act alone achieves all SDGs mentioned above. The overall impact Textbooks for Change has on society is astronomical.
In 2018, 260,000 textbooks were donated to campus libraries all around the world. $275,000 in donations and micro-loans were given, and over 530,000 books have been reused and recycled (Textbooks For Change, n.d.). Lending a helping hand for education not only helps the teachers and the administration, but it also helps the future of the country. Students can have a profound effect on the future of the economy when they are educated, allowing the future generation to develop the country from within.
Operations Manager, Ben Page with Emilie Norris-Roozmon
Inspiration
While studying in the Ivey Business school at Western, Chris Jansen to took a teaching position in Kenya, leading to the creation of Textbooks for Change. While away, Janssen noticed how depleted and outdated the school's textbook reserve was. Janssen wanted to change this and the idea for his business insinuated after noticing that many of his academic peers had old textbooks laying around their house. Jansen's goal was to assist these schools by extending the life of used Canadian textbooks and putting them into the hands of students who are less fortunate and lack the resources provided to Canadian post-secondary students.
During the AIM2Flourish project interview with Ben Page, the Operation Manager for Textbooks for Change, he mentions: "My parents told me growing up, that life is not fair. Just because life isn't fair, doesn't mean we can't try to make it fair". This quote encompasses what Textbooks for Change is trying to accomplish. Ultimately, Jansen saw the hardships and shortages that African students face during their educational journey. He wanted to make a positive difference on the student's situation, and on their lives. Ben Page emphasized during the interview that the motivation or purpose of the innovation was not only to trigger positive change and influence people who are less fortunate, but to positively impact everyone involved in the process. Page highlighted the importance of having employment that makes him feel fulfilled and that his work is making a positive impact. Page and his coworkers feel good about their jobs, the results they produce and ultimately, the lives that they change through their work with Textbooks for Change.
Chris' vision has blossomed into a prosperous business, that is both profitable and creates social change not only for students but for his employees as well. Starting out as a brilliant idea, Textbooks for Change has evolved into a multi faceted business which sells, donates, and recycles textbooks. The motivation and purpose behind this business was to repurpose books that were collecting dust and that would normally be throw out. Textbooks for Change has become a unique and successful business, they have partnered with 7 universities in East Africa, and provided high quality textbooks and journals to over 220,000 students globally. On top of all the success and positive social change, Textbooks for Change has been recognized as one of the top B-Corps in the world for 2 consecutive years.
Overall impact
The innovation taking place with Textbooks for Change has had a substantial impact on the business. On top of providing extensive benefits to local and foreign students, Textbooks for Change provides fulfilling and meaningful jobs to their employees, and has a positive impact on the environment. The business structure takes profit from their local textbook sales and gives them the ability to fund the projects taking place in East Africa. This ultimately, creates a sustainable business cycle, one that is effective and long lasting.
The short term and long term effects for Textbooks for Change are vast. The company's short term effects, include making education more accessible and affordable by sending textbooks to East Africa. This is done fairly quickly and makes an impact right away to the students by giving them the books they need to learn. Furthermore, the company's long term effects enable students to have a brighter future in their country. Education allows the workers to become more productive since they carry out tasks efficiently. This causes the economy to grow and prosper. On another hand, the initiative also helps conserve power and reduce pollution. This is because instead of having the textbooks go the the landfill, it gets reused- and put back into circulation for another student to use. This in the long term makes planet earth a more clean and healthy world.
There is substantial evidence showing the impact of Textbooks for Change on the local society, and societies abroad. For example, Textbooks for Change was sent a video showing a school in Africa receiving a shipment of textbooks. This is concrete evidence that their books are indeed reaching students in Africa, and making a difference. Operations Manager, Ben Page touched upon this in our interview with him, highlighting the fact that it truly was nice to see concrete evidence of the companies impact from a video provided by the school they have donated to. When asked about this Page said: "That's a big challenge for us as employees here at this company… we go home everyday and we do not see the impact. So for the first time this summer, when we sent our last shipment of books over to Kenya, the school made a video of them receiving the books, showing the president, the students and their happy faces, and we saw what it looked like when they received a shipment of textbooks". This video sent to Textbooks for Change from the school in Kenya is concrete evidence that their efforts are effectively reaching and changing the lives of thousands of East African students.
Business benefit
In a company like Textbooks for Change, it is difficult to sustain profitability because of their mission to make education accessible and affordable. In order to fund all their operations, 30% of all their textbooks are resold in North America to fund the initiative and enable them to donate 15% of all textbooks to developing countries within East Africa. The innovation has given the company a better name and outlook on society. It is more cherished and the likelihood of future donations and investments are high because of their social responsibility mission.
Social and environmental benefit
Not only does Textbooks for Change substantially impact society both locally and globally, but it also puts great importance on their impact of the environment and its well-being. From the donations to schools abroad, to reselling books locally to students at affordable prices and finally, the environment, by repurposing and recycling textbooks, this business model of donation, reselling, and recycling offers benefits to society and to the environment simultaneously. They are setting themselves apart by improving the quality of education and creating environmental sustainability book by book.
Education is important and imperative to development, as it creates a competitive, more prosperous and a well-developed society in this world. Not only is education important to society, their model of re-selling textbooks to local students benefits the environment. They reduce the demand for new textbooks by reusing pre-owned textbooks, ultimately diminishing the production and distribution of new books. The production of new textbooks every year not only kills trees, and puts harmful chemicals and toxins into the environment, but it puts outdated editions into landfills. All of the books that are donated and repurposed are replacing a new book that could get sold by a publisher. This is the biggest impact that Textbooks for Change has on the environment. Keeping books out of landfills and extending their life, puts them back into circulation for social change.
Interview
Ben Page, Operations Manager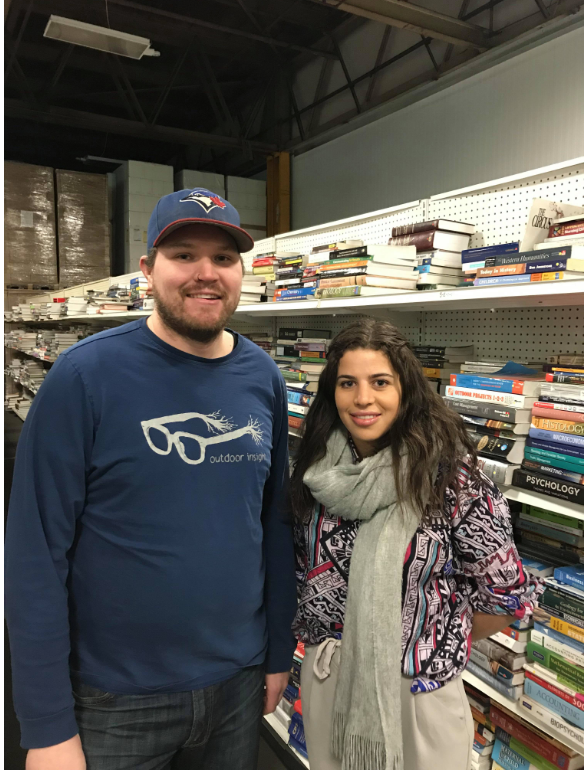 Keep this story going! Share below!
Textbooks for Change is a Certified B-Corp started by Chris Janssen and Tom Hartford. Their mission is to resell, recycle, and donate textbooks, while making education more accessible and affordable. They strive to make a difference in developing countries within East Africa, through textbook donations, in an attempt to better the education system within these countries.