Helping Make Children's Lives Better
Ayrshire Children's Services C.I.C
Overview
"Leaving no-one behind" - giving everyone a chance for a good life
Ayrshire Children's Services are a social enterprise, designed to improve the lives of children with additional support needs, in the area of Saltcoats, North Ayrshire in the west of Scotland.
ACS have tailored the service they provide, from previous service offerings, so that care provided can be tailored to children's needs.
Authors
Mark Kirkwood
Lyndsey Riley
Robert Smith
Yufang Sun
School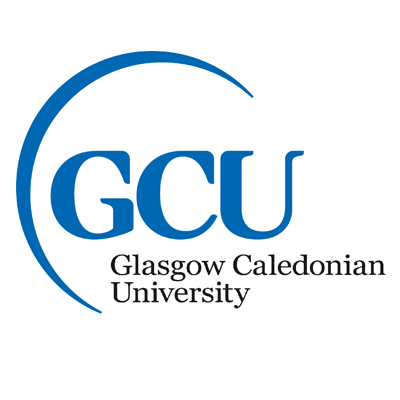 Glasgow Caledonian University
Professor

Alec Wersun
Innovation
The innovation behind Ayrshire Children's Services is provision of a tailored development service for children with additional support needs and disabilities. It's about how children can grow into effective contributors within their communities. By seeing a child as an equal member of their community, ACS makes sure that they tailor their service towards the hopes, dreams and wishes of each child, with the aim of ensuring that children are treated more equally, fairly and opportunities are made available to them, as they are to others.
The innovation can be related to SDG 4 (Quality Education) and SDG 3 (Good Health and Wellbeing) as ACS thrives on ensuring inclusive and quality education to promote lifelong learning with the intention of benefiting children and their families' health and well-being.
There are other organisations in the special needs business, although ACS is the first childcare social enterprise in Ayrshire, designed around the principles of self-directed support. - http://www.selfdirectedsupportscotland.org.uk/self-directed-support. This service is more innovative than alternatives as ACS can tailor the service the children receive in accordance with their needs.
Inspiration
Marianne cites a range of inspirations behind ACS. Firstly, despite having little or no experience of working within a social enterprise environment, the concept behind it inspired her, thanks to her husband who worked for a social enterprise. This suggests that the beliefs and values she has reside in her family.
Marianne also recalls working as a youth worker, where she took inspiration from the simple idea of helping others, stating "I always used to say that if we got a 1k grant, I'd look at how we could make it 1.5k, so the kids could use some of the 1k. At the time, I didn't know that this was enterprising." This displays a desire and inspiration to help children from an early age. For Marianne, the desire to help children came naturally.
Marianne also said that she was inspired by the work of Liam Black, Scottish social entrepreneur, stating that "Business motivated me, the idea of getting money, doing something with it and making money was a real passion of mine, but not in the sense that I wanted to be a millionaire". Marianne credits inspiration for her social entrepreneur beliefs to other inspiring entrepreneurs from other areas in Scotland, finding inspiration and passion behind sitting "in a room with 30 other people with a social enterprise background."
Overall impact
Firstly, the impact of the social enterprise is that by having a training side to the business under the name of 'Essentials Plus', ACS can train participants, generating additional income for ACS through local and government employability contracts which firstly makes them more sustainable, as well as providing more skilled people in the community.
In terms of economic growth, Marianne Greenway states that ACS contributes some £250,000 annually to the local economy - this has been done through providing education, training and work opportunities, which have allowed participants to contribute to the local community. ACS is also contributing to SDG 3 (Good health and Wellbeing), promoting healthy lives and creating happiness for all involved.
ACS make a positive contribution to SDG 4 (Quality Education).
Business benefit
The Essentials Plus training arm of the business, has the benefit of receiving training contracts and grants from the DWP and SDS, with the business benefit of nurturing unemployed workers from Colleges and DWP, and turning volunteers into employees - https://www.youtube.com/watch?v=5p1u8VsKCP8.
ACS has also been recognised by Skills Development Scotland through the training programmes Essentials Plus provide. ACS can also see benefit by helping the wider community such as assisting with students undertaking projects, which helps the business to highlight their innovations and inspire others. Marianne has been invited to Social enterprise cross party groups (entrepreneurs) and attends where she can, Marianne can express her views and experience to the entrepreneurs, another positive aspect for the business.
Social and environmental benefit
ACS is the first childcare social enterprise in Ayrshire. Parents of the children are now able to receive a tailored service for their child and pay for it, from the payment they are allocated through the Self-Direct Support. The future aim is to open a skill and play centre where children and young people can hang out, to develop new skills working or hanging out in the café. For the younger children, they can come and play with friends or chill in the sensory room. ACS plan to create a space which facilitates equality of services for all children, signalling that ACS are taking positive steps towards good health and well-being of the children and their families.
ACS began having an environmental impact as soon as they started in their newly owned building. Recycling bins were put in and in the last week in March 2017 the building was bought outright, leading to contracts with sustainable energy suppliers (related to SDG 7 - Clean Affordable Energy).
Interview
Marianne Greenway, Managing Director
Keep this story going! Share below!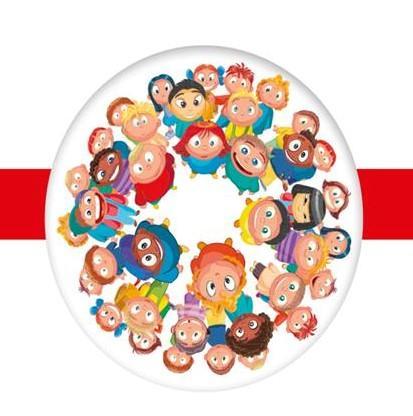 Ayrshire Children's Service (ACS) is an established as a Community Interest Company (C.I.C) and is a Social Enterprise based in Saltcoats, North Ayrshire, located in the West of Scotland. Ayrshire Children's Services is a community based initiative geared towards children. ACS provides a tailored service for children aged 3-18 that have additional support needs (ASN) with the aim of enhancing children's abilities and supporting them to become independent and confident adults. This involves providing support to children who are facing difficulties in relation to their health, education, social and family life. Currently they work with over 50 families, providing just over 632 hours of support per month. In relation to the 17 UN sustainable development goals (SDG) to end poverty, defend the planet, and ensure opportunity for everyone, as part of the new sustainable development program, businesses have explicit goals to achieve over the next fifteen years. ACS are making positive contributions, on a local level, for making a better sustainable world.