Bryden PI Helping Development And Sustainability Through Health
Authors
School
Professor
Global Goals
Keep this story going! Share below!
Summary
The innovation is creating medical resources for the island, Bryden PI is one of the leading suppliers for the government health sector. Bryden PI imports and creates important products for the island, especially in these times with the pandemic going on Bryden PI has brought in many machinery and medicine that has helped the country medically. Trinidad and Tobago has a free healthcare system which causes a huge demand for these export and importing companies to bring in the necessary supplies and medicine for the hospitals and healthcare institutions. Bryden PI does a great job in finding high and cost-friendly products that advance Trinidad and Tobago's healthcare system.
(Dr. C: Which UN SDG is impacted by these activities? Label it (e.g., "These activities directly impact goal x by doing y...").
Innovation
Bryden PI is a subordinate company of Bryden's Group located in Trinidad and Tobago. Bryden PI started in 2003 and mainly focuses on distributing healthcare products and pharmaceuticals in their own country. Many of the products Bryden distributes are imported from other countries but they also create and come up with their own products. For example, since Covid 19 hit Bryden PI has been working on coming out with more cleaning products that are affordable. Many of these products will compete against other competitive brands such as Lysol. Bryden also does some exporting of products to other countries but their main focus is Trinidad and Tobago.
Since Trinidad and Tobago is a third-world country, Bryden PI plays an important part in bringing in the necessary equipment and healthcare products to their people and medical institutions. With the importing of new machines, technology, and pharmaceutical products, Bryden PI provides their medical field workers with the necessary items to offer the best healthcare service for their people. Especially when Covid 19 struck, the demand for any healthcare-related products increased tremendously. As you can see, Bryden PI plays a crucial part in bettering the community. Not only does Bryden help with the health and wellbeing of the people in their country but they also help with their country's economic growth by providing their people with jobs. This creates healthy economic growth in the country and increases the country's GDP. Overall Bryden PI's contribution has positively impacted their country and society.
Inspiration
It all started a long time ago when Brydens emerged as one big company in Barbados. Brydens never forced on one product line they had many different products, Bryden PI focused on Importing products and distribution mainly to pharmacies, this company was more focused on health care and more consumer products, opposed to the previous company which had alcohol fridges and food. There began to have a seeming demand for consumer and cosmetic products in the Caribbean so Bryden PI became separate and focused on that aspect.
Overall impact
The impact was huge on Bryden PI because they merged companies to be strictly a pharmaceutical department. They strictly rely on health care and health consumer products as opposed to the previous company which had alcohol, fridges and that kind of stuff. The company has to make US dollars to import products. Just like Louisiana, Trinidad's economy heavily relies on oil to make US dollars, the economy started to shrink when oil prices went down, so that's when they decided to go into manufacturing to make US dollars. They bought a small pharmaceutical company, it is starting to grow and it's helping them create the money they need. They are leading towards manufacturing and creating their own brands, they supply to the hospitals and government because they have a free health care system. Because they are in the health care sector, they have a lot of extra ordering of pharmaceutical products, they deal with a lot of products in ICU which has gone up considerably, which is good for the company but not good for the country because many people are suffering. They had to deal with the issue of working from home, which has benefited the company in many ways as it shows that people can work from home, giving independence to people and the staff is doing it well which says a lot about their employees, single parents have found it very good because in Trinidad and Tobago all the schools were closed so the children were staying home all day. On the other side like the warehouse, it has had high instances of Covid loss manpower, lost not necessarily to covid but because they had to quarantine and miss work. Even though many of the products are demanded it has also caused staffing issues because the warehouses have been constantly short staff which delays the process of refurbishing the supermarkets and Pharmacies in Trinidad and Tobago. They have had several meetings about the warehouse and the issue of being short-staffed, they have different laws than the US with the perspective of Covid 19. Just because you're vaccinated doesn't mean you don't have to test, there are random covid 19 tests every week, which are causing employees to miss weeks of work. The Job can't just be replaced, they have to have several weeks of training before taking the job which has been a major problem since the start of the pandemic. They represent quite a few cough and cold products which went extremely down from the start of the pandemic. Since everyone was taking precautions and staying cleaner it caused a decrease in common colds as a society. Bryden Pi also manufactured hand sanitizers before covid which were not very big sellers but as soon as covid came out it became one of their top sellers in the business. They have come out with a lot more products to compete, they came up with a product recently to compete with Lysol. "Covid 19 has a positive and negative impact on the business" the positive has become very profitable for the business.
Since Covid 19 has had such a big impact on many businesses, it was only ideal to ask questions about how covid 19 affected the business. Bryden PI was greatly affected by shipping due to the pandemic. There is a backlog of containers to be unstuffed in many ports of the world and especially the US. This has caused the shipping lines to raise the cost of shipping a container especially from far east countries such as China and Malaysia. As an example, a container that might have cost them US$ 3,000.00 to ship from China before Covid has risen to no less than US$15,000.00 and they heard figures as high as US$ 25,000.00. Long and short is that they cannot get stocks as quickly as before and the cost of getting them is much higher. This leads to inflation. "The US had announced an annual inflation rate of 6% where it had previously been below 2%". Remember that the US makes a lot of what they consume so they aren't as affected by shipping costs as much as Trinidad or other small countries who rely on importation of most of the goods they consume. Trinidad and Tobago's inflation rate will be much higher.
Business benefit
Innovation is very beneficial to the country and also to the business. They contribute to the well-being of the country, they have some green initiatives. They are one of the major suppliers to the government; they are ranked either one or two. The company is trying to make products more affordable since the poverty in Trinidad is quite high, they are trying to meet the needs of the whole country so that everyone can use their products. Bryden PI produces a wider range of healthcare products imported from other countries so that the people in Trinidad can get these advanced and new products. Being a third-world country it's very difficult to get the same treatment as you would in the United States so bringing in these imported products is crucial for the country. They are not into eco products as yet they are focusing on pharmaceutical-type products.
Social and environmental benefit
They have such a significant impact on the economy of the country. Since it's a small country, they need help from the bigger one, the US. To keep making their international transactions, they need to operate with the same currency, the US dollar. Oil companies were originally the ones making many dollars for the country. Nevertheless, these past years, the oil has decreased. Bryden's PI then helped the country. Bryden's PI was there as backup. Obviously, they don't make as much money as oil companies but help as much as they can By making US dollars for Trinidad & Tobago's economy. As the oil decreases (the main source of US dollars). They are a source of revenue important for the country.
Bryden's PI innovation could be used on a bigger scale. Nevertheless, this is not what they want. They already cover the entire country and still have areas to improve. Going somewhere else or focusing their thoughts on other islands or parts of the Caribbean is not the solution. They keep trying to help the country by importing and exporting more stuff day after day.
They also are an essential source of human well-being. They help the community by having as many health care services as possible and trying to get better every day. By importing health care products, they enable the population to new services, new treatments, and opportunities. Brydens PI is also is a service of human well-being. Inside the company, employees are happy, and the working conditions are amazing. One of the statements of Brydens PI is that production and efficiency rhyme with a good working environment. People don't have to worry about wearing a suit every day, comfortable clothes are allowed as long as you dress up. This method has shown its results, Brydens PI is one of the three primary health companies of the country and is getting better day after day.
The business solution supports a culture of increased well-being and success for everyone involved, including employees, customers, and community members. This company is an asset for everybody. From a customer perspective, it enables you to access new resources and methods that are never seen before. From an employee's perspective, the company's environment, values, and ethics are a big plus. It allows the employees to work in a sustainable company with great views going forward. The values of this company are the reason for its success, which teaches us a lot about what's fundamental in a successful business.
Interview
Michael Bryden, Director of operations
Business information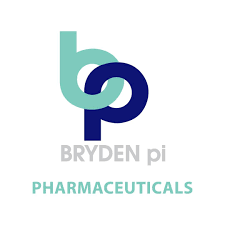 Bryden PI
Macoya, TT
Year Founded: 2003
Number of Employees: 501 to 1000
The business unit Bryden PI mostly imports and does some exporting of mixed products such as Healthcare and FMCG (fast-moving consumer goods). They also do manufacturing for other Caribbean islands such as Barbados and Guyana.