Healthy or Healthier
Angelar's Café
Overview
Angelar Chiu, The owner of Angelar's Café, opened the café to keep her body and brain healthy after her children were married. Just as Angelar loves and advocates healthy food, Angelar's restaurant not only provides healthy food but also actively interprets the sustainable development goals (SDGs) in her business model.
Author
JIE GU
School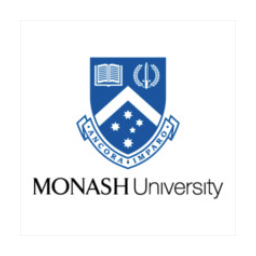 Monash University
Professor

Gitanjali Bedi
Innovation
Angelar's pursuit of health is fully reflected in every detail of her café, including her food, her food materials and her service. This has led to several innovations.
Food:
As Angelar said, her café only serves two kinds of food; healthy or healthier. A perfect example of this commitment to health can be found in her smoothies, which never use ice cream. In order to make the smoothies sticky, she tends to use bananas instead of ice cream. It's healthy and doesn't affect the taste. Her salad has never used a salad dressing bought from a supermarket, instead, she provides a healthy salad dressing made with olive oil and lemon juice. The bread used to make sandwiches is homemade by Angelar. She said that her bread is made without preservatives, which provides health benefits. If the client has special dietary needs, she can make changes accordingly. As an example, for vegetarians, Angelar provides vegetarian beef or uses other ingredients instead of food that customers would not want to eat.
Ingredients:
Angelar's menu is simple with only two pages. This reflects not only her willingness to focus on providing better quality food, but also reducing waste. She told me that 99% of customers can finish the food on the plate. She never hoards food. If there are extra ingredients, Angelar usually eats them herself. Further, she is unwilling to provide customers with stale things and will not produce menu items that could lead to waste. She shared that this is why she chose not to sell pie. If there are extra pies, Angelar can't finish them herself and it will cause waste.
When I asked how Angelar kept food fresh, she showed me her own garden. In her small garden, some common vegetables such as tomatoes and eggplants are grown using simple methods. There is a trash can to store the skin of the fruit and vegetables. "These peels may be my only rubbish, and I use them to nourish my land", she told me. She also pours extra coffee on her land, because coffee is a natural weapon to expel snails and insects.
Service:
A great café is often inseparable from excellent service. There is no salt and sugar on the table because Angelar thinks that eating too much salt and sugar is not good for health. Further, whenever a customer orders coffee, Anglear always provides a glass of water. This is because coffee is a diuretic, which takes away water from the body. Diuretics cause your body to produce more urine and lose sodium and water, affecting a range of bodily functions. (ABC Life, 2019).
To increase the accessibility of the café, Angelar opened a door on the side of the restaurant and built a small slope that allows wheelchairs to enter the café easily. This is to make enjoying the café easier for people living in nearby senior homes and disabled centers. Her enthusiasm and friendliness for customers have long been the most frequent reviews among customers. "I even think that the customers came here not to eat, but to chat with me", Angelar jokes.
Inspiration
For Angelar, the reason for opening up this small café came because her children had grown up and started a family. She didn't want to become too idle but prefers to keep her body and brain active in order to stay healthy. In order to open a café, Angelar, who herself does not like coffee, had to study coffee types. She also enjoys creating healthy food for guests. Whenever a customer finishes eating Angelar's food, she always feels a deep sense of accomplishment.
Angelar's healthy lifestyle has led her to open a unique café and show her community that healthy food can be delicious. However, if Angelar had not opened a café, she would certainly still bring her healthy life ideas to others in her own way. I can still clearly picture the moment when I left Angelar's. She pointed to the drink I put on the table and said don't drink too much. At that moment, I realized that her concern for health was always present.
Overall impact
There is no one who truly knows the overall importance of health, Angela said. A decade of research is beginning to show that a healthy diet affects not only our physical health but also our mental health (Bridges, 2019). In the short-term, Angelar believes that her high-quality food and considerate service always make people happy. In the long-term, Angela said she's very happy that her food can improve people's health and even reduce their chances of getting sick.
Angelar's garden has not only saved her money but also brought more repeat customers, who continue to dine at the café because of its fresh food. On a larger scale, Angelar's sustainable business model allows her to produce less pollution.
Business benefit
Business Interests:
Most of the people who eat at Angelar's Café are residents of nearby communities. In recent years, the pursuit of a healthy diet has been accepted by more and more young people. According to the Organic Trade Association, millennials eat the healthiest of any current generation, with 52% of organic consumers being millennials. (Patel, 2017). Angelar's gracious service has made her café a favorite place for nearby residents, including the elderly and disabled. This has given her café a strong reputation across several generations, which has brought her, even more, repeat customers. Lastly, Angelar's garden not only makes good use of space, but it also improves Angelar's profits by lowering food costs.
Social and environmental benefit
Environmentally, Angelar uses her space effectively, reusing leftover coffee, inedible vegetables, and fruit scraps. This not only reduces the pollution to the environment but also increases the utilization of the space. By choosing a farm-to-table restaurant, customers choose to help the environment. This results in less fuel consumption to transport food to a restaurant (Hearthstone, 2019).
Angelar's Café has set an example for other similar businesses. Her sustainable practices relate to Sustainable Development Goal #12: "Responsible Consumption& Production: which urges companies to use resources and energy efficiently and reduce waste generation. Socially, Angerlar's healthy food and philosophy improves the health of customers, tying it back to Sustainable Development Goal 3: "Good Health and Well-Being", by enabling people to adopt healthy lifestyles and diets, thus reducing health problems.
Reference:
ABC Life. (2019). Does drinking coffee make you dehydrated. Retrieved from
https://www.abc.net.au/life/does-drinking-coffee-make-you-dehydrated/11220452
Bridges, F. (2019). Healthy Food Makes You Happy Research Shows A Healthy Diet Improves Your Mental Health. Retrieved from
https://www.forbes.com/sites/francesbridges/2019/01/26/food-makes-you-happy-a-healthy-diet-improves-mental-health/#48f5c88226f8
Hearthstone. (2019) 10 BENEFITS OF FARM TO TABLE RESTAURANTS. Retrieved from
https://hearthstonelv.com/10-benefits-of-farm-to-table-restaurants/
Patel, D. (2017). Food Leaders Take Notice: How Millennials Are Changing The way We eat. Retrieved from
Interview
Angelar Chiu, Restaurant Owner
Keep this story going! Share below!
Angelar's Café
Melbourne, Victoria, AU
Business Website: https://N/A
Year Founded: 2012
Number of Employees: 2 to 10
Angelar Chiu, The owner of Angelar's Café, opened the café to keep her body and brain healthy after her children were married. Just as Angelar loves and advocates healthy food, Angelar's restaurant not only provides healthy food but also actively interprets the sustainable development goals (SDGs) in her business model.