Healthy Food Revolution - Revolución de la Comida Saludable
SuperFüds
Overview
There are 3 aspects that definitely influenced the creation of the company. First, they identified there is a new consumer trend at the moment of buying food products: now 45% of consumers turn the product to read the nutritional table. Besides, 23% of Colombians allocate up to 23% from their spending to healthy products. According to this aspect, Sebastian Hernandez, CEO and Co-Founder of SuperFüds, says: "there is a global revolution of conscious consumption. The new generation of consumers is tired of traditional brands with unhealthy, highly processed products, with ingredients / chemicals that are not healthy and that are not friendly to the environment". Second, they also identified that there were healthy food entrepreneurs with ignorance of the retail industry and as a consequence, the third aspect: there were consumers having trouble to find heathy products in the market. That´s why, they decided to create the company that nowadays is a technological based distributor that pretends to connect new suppliers, that offer healthy and organic products, with business. Therefore now it´s easier to find in different businesses (super markets, pharmacies, restaurants) products that have a positive impact on health. Besides, they guarantee that their products are eco-friendly, haven´t been tested on animals and do not contain genetically modified seeds.
________________________________________________________________________________
Hay 3 aspectos que definitivamente influyeron en la creación de la empresa. Primero, identificaron que hay una nueva tendencia del consumidor al momento de comprar productos alimenticios: ahora el 45% de los consumidores recurren al producto para leer la tabla nutricional. Además, el 23% de los colombianos destina hasta el 23% de sus gastos a comprar productos saludables. Según este aspecto, Sebastián Hernández, CEO y cofundador de SuperFüds, dice: "hay una revolución global del consumo consciente. La nueva generación de consumidores está cansada de las marcas tradicionales con productos poco saludables y altamente procesados, con ingredientes / químicos que no son saludables y que no son amigables con el medio ambiente ". En segundo lugar, también identificaron que había empresarios de alimentos saludables con ignorancia de la industria minorista y por dicha razón, surge el tercer aspecto: había consumidores que tenían problemas para encontrar productos saludables en el mercado. Por eso, decidieron crear la empresa que hoy en día es un distribuidor de base tecnológica que pretende conectar a nuevos proveedores, que ofrecen productos saludables y orgánicos, con los negocios. Por lo tanto, ahora es más fácil encontrar en diferentes negocios (supermercados, farmacias, restaurantes) productos que tengan un impacto positivo en la salud. Además, garantizan que sus productos son ecológicos, no han sido probados en animales y no contienen semillas genéticamente modificadas.
Authors
Diana Paola Blanco Lopez
Laura Fernández de Soto
Laura Sofía Hastamorir Caro
School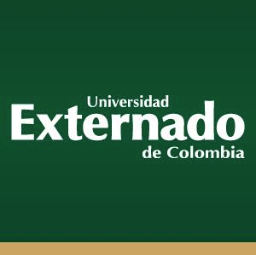 Universidad Externado de Colombia
Professor
Gustavo A Yepes López
Innovation
"I am going to really tell you about the innovation of Superfüds and that is that we are a technology-based distributor. (…) The way how the big CPGs (Consumer Packaged Goods) like Unilever (…) grow their sales is directly proportional to the number of sellers they have on the streets. It means that the more people they have on the street, the more they sell. Superfüds totally breaks that scheme, we grow between 20% and 25% month to month, but our line of sellers remains completely flat line. How do we achieve that? We find that from the left side, we have our suppliers (…) on the other side we have multiple clients where we arrive.(…) We began to understand that we could cross-check information with each one of these clients and categories." Sebastian Hernandez, SuperFüds - CEO .
Taking into account the innovative idea of SuperFüds, its important to understand how this business model works towards SDGs:
- 3. Good Health and Well-Being: SuperFüds facilitates the access of consumers to healthy products.
- 8. Decent Work and Economic Growth SuperFüds helps emerging companies get in contact with businesses. Therefore, they are promoting inclusive economic growth by including these companies in the market and assuring they sell their products to the clients that, according to the information they have in their platform, will buy their products. Besides, their business model allows growth that is sustainable by not relying on the number of employees to increase sales.
- 9. Industry, Innovation and Infrastructure: SuperFüds changed the way the business is done. They developed a platform were they can cross information in order to identify what their clients really need and therefore they can offer the products that will certainly be sold in that specific business. As a consequence of this innovation, they get to grow every month in their sales while maintaining the same number of employees in the company.
- 12. Responsible Consumption and Production: All the products that SuperFüds distribute have the USDA Organic Label. This means that they take into account the characteristics of their products and guarantee that they undergo a sustainable agriculture process.
________________________________________________________________________________
"Realmente les voy a contar sobre la innovación de Superfüds y es que somos un distribuidor basado en tecnología. (...) La forma en que las grandes GPC (bienes de consumo empacados) como Unilever (...) aumentan sus ventas es directamente proporcional al número de vendedores que tienen en la calle. Significa que cuantas más personas tienen en la calle, más venden. Superfüds rompe totalmente ese esquema, crecemos entre 20% y 25% mes a mes, pero nuestra línea de vendedores sigue siendo completamente plana. ¿Cómo lo logramos? Descubrimos que desde el lado izquierdo, tenemos a nuestros proveedores (...) en el otro lado, tenemos varios clientes a donde llegamos. (...) Comenzamos a comprender que podíamos verificar la información con cada uno de estos clientes y categorías. "Sebastián Hernández, SuperFüds - CEO.
Teniendo en cuenta la idea innovadora de SuperFüds, es importante comprender cómo funciona este modelo de negocio en relación con los ODS:
- 3. Buena salud y bienestar: SuperFüds facilita el acceso de los consumidores a productos saludables.
-8. Trabajo decente y crecimiento económico SuperFüds ayuda a las negocios emergentes a ponerse en contacto con las empresas. Por lo tanto, están promoviendo el crecimiento económico inclusivo al incluir a estas compañías en el mercado y al asegurarles que vendan sus productos a los clientes que, de acuerdo con la información que tienen en su plataforma, comprarán sus productos. Además, su modelo de negocio permite un crecimiento sostenible al no depender del número de empleados para aumentar las ventas.
- 9. Industria, innovación e infraestructura: SuperFüds cambió la forma en que se hace el negocio. Desarrollaron una plataforma donde pueden cruzar información para identificar lo que sus clientes realmente necesitan y por lo tanto, pueden ofrecer los productos que ciertamente se venderán en ese negocio específico. Como consecuencia de esta innovación, pueden crecer cada mes en sus ventas mientras mantienen la misma cantidad de empleados en la empresa.
- 12. Consumo y producción responsables: todos los productos que distribuye SuperFüds tienen la etiqueta orgánica USDA. Esto significa que tienen en cuenta las características de sus productos y garantizan que se someterán a un proceso agrícola sostenible.
Inspiration
Several situations lead to the creation of this company. On one hand, Sebastian Hernandez had a personal situation with a vegan girlfriend who had lots of troubles finding healthy food products to buy. For this reason he began to question why this was happening and started to search about this topic and that's how he reached another of its inspirational facts: a book called "Superfoods" written by David Wolfe, that talks about various properties of some foods that offer health benefits and also provided incredible recipes with those ingredients. As Sebastian kept investigating about this kind of products, he started to get in contact with suppliers, and he also identified there was a huge problem: they have no idea of how to sell their products in the market. Therefore, as he said, that's how, SuperFüds "identified that there was a growing demand for organic and healthy food as well as new brands to offer this kind of products. However, new suppliers did not have specialized distribution channels or the knowledge to reach the market. Besides, we also wanted to demonstrate that it´s not expensive to eat well." That's why three partners decided to create a company that let them approach this problem.
________________________________________________________________________________
Varias situaciones conducen a la creación de esta empresa. Por un lado, Sebastián Hernández tenía una novia vegana que tenía muchos problemas para encontrar productos alimenticios saludables para comprar. Por esta razón, él comenzó a preguntarse por qué estaba sucediendo esto y comenzó a buscar sobre este aspecto y así es como llegó a otra de sus inspiraciones: un libro llamado "Superfoods" escrito por David Wolfe, que habla sobre varias propiedades de algunos alimentos que ofrecen beneficios para la salud y también proporciona recetas con esos ingredientes. En el proceso de investigación Sebastian comenzó a ponerse en contacto con los proveedores, y también identificó que había un gran problema éstos no tenían idea de cómo vender sus productos en el mercado. Por lo tanto, como él dijo, así es como, SuperFüds "identificó que había una creciente demanda de alimentos orgánicos y saludables, así como nuevas marcas para ofrecer este tipo de productos. Sin embargo, los nuevos proveedores no tenían canales de distribución especializados ni el conocimiento para llegar al mercado. Además, también queríamos demostrar que no es caro comer bien ". De esa manera, tres socios decidieron crear una empresa que les permitiera abordar este problema.
Overall impact
- Who: Emerging entrepreneurs as well as consumers.
In the case of the entrepreneurs, this impact can be clearly understood with one of their suppliers', Javier Pinilla, Director and Co-founder of Segalco, statement, which was published in Portafolio (2018): "It has been an interesting experience, since they have opened more market, point-to-point distribution with several products, which has increased the profitability for all players."
- What: SuperFüds impacts emerging entrepreneurs by helping them to commercialize their products. As mentioned by its CEO, they "contribute to the trade marketing strategy so that they can rotate their products at the point of sale." The company also impacts consumers by offering them healthy products that previously were difficult to find in the market.
- Where: Latin America. Now a days they work in Colombia and Mexico and look forward to open in other countries next year.
__________________________________________________________________________________
- Quién: empresarios emergentes y consumidores.
En el caso de los emprendedores, este impacto puede entenderse claramente con la declaración de uno de sus proveedores, Javier Pinilla, Director y Cofundador de Segalco, que se publicó en Portafolio (2018): "Ha sido una experiencia interesante, han abierto más mercado, distribución punto a punto con varios productos, lo que ha aumentado la rentabilidad para todos los jugadores "
- Qué: SuperFüds impacta a los empresarios emergentes al ayudarlos a comercializar sus productos. Según lo mencionado por su CEO, "contribuyen a la estrategia de marketing comercial para que puedan rotar sus productos en el punto de venta". La compañía también impacta a los consumidores al ofrecerles productos saludables que antes eran difíciles de encontrar en el mercado
- Dónde: América Latina. Hoy en día trabajan en Colombia y México y esperan abrir en otros países el próximo año.
Business benefit
As a consequence of their business model SuperFüds grows each month. Actually they recorded a 87% growth over the sales at 2018 and between 2016 and 2017 they got a 215% of growth. Besides, they reached about 100 customers each month and sales are above a million dollars.
Now a days they have more than 80 exclusive suppliers, 450 clients and have reached 36 cities in the country. Besides, they have opened new markets, for instance this year they reach the Mexican market and now they seek to continue opening operation in other countries in Latin America.
Furthermore, their platform is now considered by emerging brands as the ideal place to launch their new products.
________________________________________________________________________________
Como consecuencia de su modelo de negocio, SuperFüds crece cada mes. En realidad, registraron un crecimiento del 87% sobre las ventas en 2018 y entre 2016 y 2017 obtuvieron un 215% de crecimiento. Además, llegaron a unos 100 clientes cada mes y las ventas superaron el millón de dólares.
Hoy en día tienen más de 80 proveedores exclusivos, 450 clientes y han llegado a 36 ciudades en el país. Además, han abierto nuevos mercados, por ejemplo, este año llegaron al mercado mexicano y ahora buscan continuar abriendo operaciones en otros países de América Latina.
Además, su plataforma ahora es considerada por las marcas emergentes como el lugar ideal para lanzar sus nuevos productos.
Social and environmental benefit
SuperFüds' approach to society works in two ways. First they help emerging entrepreneurs, who previously didn´t have access to commercializing their products, and in the second they seek to provide healthy and organic products to consumers that previously didn´t have access to them. This works through their technological platform that helps to identify the real tendencies of consumption of the products, which therefore helps to supply the adequate quantity and characteristics of products that will be demanded.
________________________________________________________________________________
El enfoque de SuperFüds hacia la sociedad funciona de dos maneras. Primero, ayudan a los empresarios emergentes, que anteriormente no tenían acceso a la comercialización de sus productos, y en segundo lugar, buscan proporcionar productos saludables y orgánicos a los consumidores que antes no tenían acceso a ellos. Esto funciona a través de su plataforma tecnológica que ayuda a identificar las tendencias reales de consumo de los productos, lo que ayuda a suministrar la cantidad y las características adecuadas de los productos que se demandarán en un punto de venta.
Interview
Daniel Rodriguez, Commercial Manager
Keep this story going! Share below!
SuperFüds is a Colombian healthy and organic distributor that seeks, through a technological platform, to connect emerging brands with business and people.
---
SuperFüds es una distribuidora de alimentos saludables en Colombia que busca a través de una plataforma tecnológica conectar las marcas emergentes con las empresas y las personas.