Healthy and Nutritious in One Bite - Saludable y Nutritivo en un Solo Bocado
Golmex
Overview
GOLMEX is a marketing company that was born in 2015, dedicated to the manufacture and distribution of high quality snacks and food in Mexico.
The values ​​that this company presents are passion, commitment, responsibility, leadership, respect, creativity, teamwork and integrity.
Authors
Grisell Nava
Carlos Alanis Montelongo
mariano mar
José Santiago
School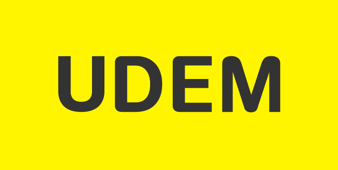 Universidad de Monterrey
Professor

Consuelo Garcia-de-la-torre
Innovation
Golmex's innovative solution supports the United Nations Sustainable Development goals (UNSDG) to improve the world; it began with its healthy product wafers whose main ingredient, amaranth, in addition to being delicious, is also considered by the National Academy of Science America's Best Plant-Based Food for Human Consumption.
Beyond not applying pesticides, it also keeps up with organic certifications that require them to have a drafting plan that prevents them from doing other harmful things like overuse of machinery.
Its mission is to create healthy consumption habits in society through nutritious products, to combine tradition and nature with innovation and quality in a unique taste experience. As indicated on the company's website "Thanks to its formula, the wafers that you already know have a low caloric content, less than 20 calories per wafer, so you can enjoy it as many times as you want and without guilt."
Likewise, it seeks to promote responsible consumption because the amaranth it contains is characterized by being cultivated extracted only by this company, which makes it contain more proteins than other cereals, being rich in vitamins and minerals in addition to the fact that the same company harvests its own product in a responsible way and helping the planet with it.
179533938_2594327254204991_2828075762122081411_n
Inspiration
Golmex of Chocke-obleas became a true thanks to the concern of the population when they realized the amount of fats and unhealthy products they consumed throughout their day, which did not provide them any benefit. Through all this the company decided to take action on the matter and create a change which would implement healthy snacks for children, youth and adults in which the necessary needs are provided to the body in a healthy and nutritious way "as an all in one "According to Lizbeth Islas Managing Director of the company. They took their mission even further and sourced their ingredients sustainably from their own farms.
Overall impact
Golmex Chocke-Obleas innovation benefits the company, society and the environment. Organic agriculture takes care of the soils and the community by not polluting them, the responsible consumption of amaranth benefits people with its various proteins and vitamins. Likewise, innovation helps people in general to build healthier palates, which is related to Golmex's sense of mission.
The general director of the company, Lizbeth Islas, mentioned that the company is in the process of installing solar panels to help become more energy efficient, which in the short term saves costs but over time saves ecological costs for society.
Last and not least, Lizbeth Islas mentioned to us that they plan to be a recognized 100% Mexican and healthy company, likewise in their goals is to use their production plants to be able to create new products that continue to be recognized for their quality and in turn generate new employment opportunities.
Business benefit
The innovation of Golmex Chocke- Obleas is linked to the 3rd Sustainable Development Goal of the ONU by guaranteeing a healthy life and promoting the well-being of all ages, the 7th of the ONU Sustainable Development Goal by guaranteeing good production and consumption. responsibly, the 12th ONU Sustainable Development Goal by ensuring sustainable consumption and production patterns while trying to integrate healthy diets into lifestyles.
The Chocke-Obleas service seeks to promote good digestive health while moving towards plant-centered foods such as amaranth which, as mentioned above, is considered by the National Academy of Sciences of the United States the best food of Vegetable origin for human consumption, since it is characterized by containing more protein than other cereals, being rich in vitamins and minerals, of which calcium, iron and folic acid stand out. In addition to this, it has a great energy intake and many other nutritional benefits.
The company prepares food using "from scratch" culinary methods that create flavor without added substances, including counterfeit chemicals, sugars, and enhancers found in most prepared foods.
On the other hand, the personnel and conduct that this corporate presents is based mainly on teamwork "all with the same goal" as Lizbeth Islas was mentioned. This corporation also creates events where families from the same work team are mainly involved in order to create stronger bonds of trust and camaraderie. In the same way, he clarifies that giving respect, trust and transparency is essential for the company to function because the positive environment directly attracts customers.
The General Director affirms that the workers of Golmex Chocke-Obleas have become more aware and have acquired knowledge about the benefits of a healthy diet. He says he has made his employees change their lifestyles at home and encouraged them to spread the message of healthy living in society.
Social and environmental benefit
The General Director of Golmex, Lizbeth Islas tells us that his vision as an organization is to be an innovative, efficiently solid company, developing leading products in the national and international market, managing to be a spoiled company of its customers and with this position as one of the better organizations to work for. But this does not end until now, but has also sought to promote ecological aid through resource collection campaigns, the sowing to which it is again linked to the 3rd ONU Sustainable Development Goal by creating a more pleasant life and healthy for individuals due to the fact that its main ingredient is amaranth, which is considered the best food of plant consumption for humans, with its multiple benefits.
Likewise, this innovation benefits society due to its affordable and non-polluting energy, which we name as the 7th ONU Sustainable Development Goal for promoting the use of solar panels in industry and thereby reducing environmental damage.
On the other hand, with the 12th Sustainable Development Goal of the ONU, it is implemented in another of the innovations of this company because the amaranth it contains is characterized by containing more proteins than other cereals, being rich in vitamins and minerals as well as the same company grows its own product responsibly and helping the planet with it.
At this time Chocke-Obleas of Golmex has earned a good recognized reputation and has managed to expand throughout the years throughout Mexico. The company differentiates itself from its competitors by offering its high quality products that leaves the consumer wanting more due to its excellent and nutritious ingredients. These nutritional wafers made specifically for the customer's consumption in particular can be purchased in branches such as supermarkets, Oxxo, or sent directly by contacting one of their social networks.
Interview
Lizbeth Islas, Directora General
Keep this story going! Share below!
The vision of this company is to be an innovative, efficiently solid company, developing leading products in the national and international market, managing to be a spoiled company of its clients and with this position itself as one of the best organizations to work for.