Healthy and Delicious
Frutta Bowls
Overview
Frutta Bowls' business innovation strives to provide customers with healthy, delicious food options such as açai bowls, pitaya bowls, kale bowls, and much more.
Author
Xu Han
School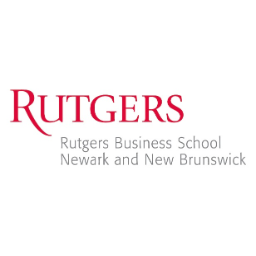 Rutgers Business School
Professor
Joseph Markert
Innovation
Frutta Bowls' model is providing great-tasting food and smoothies while also having a balance of health and nutrition. Frutta Bowl is innovative because it provides a product that many places do not provide. In many places, Frutta Bowls stands out with their environmentally friendly business model.
Inspiration
The concept/idea of Frutta Bowls emerged from Brooke Galiano, the founder of Frutta Bowls. Brooke spent her life studying health, wellness, and sports in college, and she was inspired by an açai bowl from her trip to the west coast. Brooke's motivation/purpose for creating Frutta Bowls was to provide a healthy yet tasty food option for people to enjoy.
Overall impact
Frutta Bowls provides healthy and organic foods to help customers lead healthier lifestyles. Since it is located on a college campus, it is providing students with a nutritious and delicious eating option. Exposure to these types of meals gives people an accessible way to nourish their bodies with choices that are beneficial for them.
Business benefit
The short-term effects Frutta Bowls has on society is within the nearby area it is located in. Its health-conscious products directly affect people that live in the area by acting as an agent of lifestyle change. In the long term, it has opened many stores across the nation, with the founder's intention to promote healthier eating choices. As a result, it has become an influencer in the movement of better eating.
Social and environmental benefit
The owners were not able to provide specific numbers during our interview. However, we were told a few things that allowed us to gain a greater understanding of their impact on the community. Frutta Bowls currently provides over 40 students with part-time work opportunities at a competitive wage at the Rutgers location (Michele Cordaro). Frutta Bowls has 51 locations and primarily operates in towns surrounding or on a college campus. This translates into over 1,400 jobs for college students with a meaningful company that really cares about its customers and the surrounding community (Frutta Bowls website). The company also emphasizes their strong waste recycling regimen, recycling hundreds of pounds of waste every day. Frutta Bowls also introduced 100% compostable drinking cups, spoons, and bowls that will be in stores soon (Michele Cordaro). When comparing this to the other restaurants or food vendors in the area, Frutta Bowls' recycling efforts are much more impressive. Many of the other restaurants do not offer recycling bins or even recycle at all. This location serves over 100 customers per day (Michele Cordaro). The total student enrollment at Rutgers–New Brunswick is upwards of approximately 50,000 students, in turn proving that they are most likely serving a large percentage of the total student body each year. Frutta Bowls has made a long-term impact on a lot of people's eating habits and lifestyles because many are repeat customers, so its effects are made more apparent (Michele Cordaro).
Interview
Michele Cordaro, General Manager
Keep this story going! Share below!
Frutta Bowls
New Brunswick, New Jersey, US
Business Website: https://www.fruttabowls.com/
Year Founded: 2016
Number of Employees: 1001 to 5000
A restaurant that provides healthy and delicious meals for the customers to let them gain good foods with healthier lifestyles.