Healthier Lifestyle for Staten Island Youth
Staten Island Borough Hall
Overview
Dr. Mantello has enacted two programs that target both asthma and obesity. The goal of these programs is to promote healthier lifestyles amongst the youth in Staten Island, as well as educate students more on asthma and what preventive measures can be taken to avoid an attack.
Authors
Matthew Connolly
Robert Annicharico
School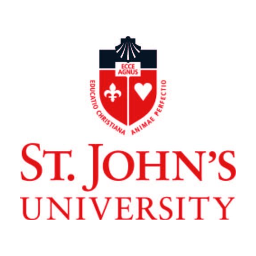 St. John's University
Professor

Charles Wankel
Innovation
Both the obesity program and the asthma program have eventually been merged together into an umbrella program for youth developmental services. The obesity program prioritizes health-conscious habits that overall promote a healthy lifestyle. Students were provided with fresh produce to bring back to their homes, and educated on food markets that provide healthy alternatives compared to the foods that they are currently eating from nearby supermarkets. As for the asthma program, it focuses on three work groups. The first is bringing asthma education directly into the classroom, so that students and teachers are more informed about what triggers an asthma attack and how they can be managed properly. The second is creating a stronger linkage between pediatricians and the families of children that suffer from asthma. By having community health workers visit the homes of children with asthma, and directly educate their families on what can cause an attack, how an inhaler should be cleaned as well as how and when medication should be taken. The third and final work group were physicians working on clinical outcomes to improve the practices used on those with asthma. This included deciding if they needed to make any updates to the asthma guidelines, and if everyone was following an asthma plan, therefore, performing severity tests to see if steroids were being administered properly. This work group primarily focused on clinical care and making sure that there was a link between the clinicians and community health workers, as well as clinicians and the schools.
Inspiration
Dr. Mantello has participated in community health even before taking the position as Director of Health and Wellness for the borough of Staten Island. It has always been one of her passions to help others live a healthy lifestyle, so much so that she cut back on her clinical work that she was doing as a neuroradiologist, where she primarily worked with youth in schools within the community. Being both a doctor and a mother, Dr. Mantello knew the importance of healthy habits and consistently promoted them to the children. She also taught about meditation and ways in which you can reduce your stress.
Overall impact
Both the asthma and obesity programs were successful in spreading awareness about the health issues, as well as educating the youth about ways to prevent asthma attacks and obesity. Students were given different, healthier alternatives to the meals that they already eat, and were also educated on the benefits of eating fresh produce. They were also given fresh produce at times to bring home to their families and were pointed in the direction of markets that offer healthier food options in comparison to that of your average supermarket. As for the asthma program, the students were educated on preventive measures. Community health officials detailed what exactly causes asthma attacks and what measures can be taken to keep the home safe for a child with asthma. This proved quite successful as nearly all the youth members that participated in this program had not had an emergency room visit after being educated by their community health official.
Business benefit
The asthma program had seen a very low percentage per 100 children that had ended up in the emergency room following being educated by the community health workers. The overall cost of hiring a community health worker is $50,000, in comparison to the extensive costs that hospitals face when having to treat patients with asthma. Families of children with asthma were also benefiting from not having to pay lucrative hospital bills, or insurance companies having to cover the emergency room visit. Therefore, by educating the families of children with asthma on numerous things such as what triggers an attack, how to prevent attacks, and how to manage them, the asthma program allowed not only hospitals, but insurance companies and individual families to cut costs too.
Social and environmental benefit
The social benefit from these two programs is to promote good health overall and teach preventive measures for asthma attacks. The way to change society's lifestyle habits is to focus on the youth, as adults tend to be more resistant to change. There are multiple benefits that come from having a healthy lifestyle, but more importantly, the health issues you avoid by eating healthy and practicing healthy habits are substantial. As for the asthma program, society benefits from young children not having to be rushed to the hospital frequently due to complications with their asthma. By decreasing hospital visits by children with asthma, those same children are allowed to occupy their time with other matters, whether they be academic or for leisure.
Interview
Ginny Mantello, Director of Health and Wellness
Keep this story going! Share below!
Dr. Ginny Mantello currently holds the position of Director of Staten Island's Health and Wellness at Staten Island Borough Hall. She is the first individual to attain this position, as this position was created by the borough president to promote good health. She is focusing primarily on youth and vulnerable groups of the community, such as those who have disabilities or are senior citizens. She formed various committees with public health leaders, using a concept called "collective impact" to help bring different groups together to work on one common issue. The overall goal is to focus on teaching children healthy habits during their developmental years, as parents tend to be much more apprehensive to change, and the obesity rate has been a serious problem within not only Staten Island, but America overall. Obesity can lead to multiple, severe health issues, including but not limited to diabetes, high cholesterol, and hypertension. Dr. Ginny Mantello has also made it a priority to educate parents on another health problem related to children: asthma. She organized a program to help bring more attention to the triggers of asthma, how to clean one's inhaler, and how to properly take your medication. This program proved to be extremely successful, as clinicians partnered with community health workers to bring asthma education to schools and into the homes of children inflicted with asthma.