Happy Harvest Hydroponics: An AIM2Flourish Outlook
Happy Harvest Hydroponics Farms
Overview
The innovation involved in H3Farms is the idea of hydroponic farming; or being able to grow crops using only nutrient enriched water and not utilizing conventional, commercial ideologies. This is a more sustainable and environmentally conscious method of growing crops and is a method of bringing together their community in a similar fashion.
Authors
Brendan Hills
Marley Arzonico
Luis Ortiz
Mia Salvemini
School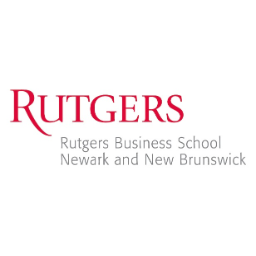 Rutgers Business School
Professor
Joseph Markert
Innovation
Hydroponic Farming is essentially growing crops above ground with the use of irrigation systems that cycles water through the roots of the plants which only absorb what is necessary. In doing so, the plants have more energy to grow and spend less energy on trying to establish roots or trying to find sufficient food. This produces a 3 times quicker yield than conventional farming, but without the worry of irreversibly depleting the soil. The irrigation system that H3Farms has developed is a closed loop and recyclable process that is able to run 24 hours a day in any seasonal conditions at an optimum temperature that the plants respond best towards. Hydroponics typically uses a fraction of the land; roughly 1 acre for every 1,000 sqft of greenhouse, and about 90% less water consumption as well.

Inspiration
This was inspired by finding a commercial idea that was sustainable, environmentally conscious, and profitable. When assessing the market for opportunities, they found a sector that they felt was not being met to their standards and could drastically be improved in their local community. This mainly came from the idea of finding a new career choice due to a recessionary climate which lent them a new-found perspective which led them to finding a passion that they were proud to put their name on.
Overall impact
The overall impact of this innovation is a proactive and sustainable environmental outlook of how food can be produced responsibly and efficiently. Even on a small scale, finding solutions to complex and global problems that have simply been accepted because it is the status quo and the average consumer doesn't give much thought to it because of industrialization and passive postulation of supermarkets. This can help others from end consumers to alternative farmers making better decisions and choosing to pursue and consume environmentally responsible produce.
Business benefit
By servicing a product that first and foremost tastes delicious, and in turn is grown consciously, creates a valuable market of loyal buyers and consumers who would pay premium prices to buy their products. In selling locally and knowing their customers by name, they have developed a market that is willing to pay a premium price for their produce. This allows H3Farms to grow profits and as profits grow, the H3Farms is then able to grow as well and expand their businesses to more greenhouses and more parts of the state.
Social and environmental benefit
H3Farm's implementation of the innovation of Hydroponic farming and sustainable growing methods have a consistent and positive benefit to society and the environment. By creating small, incremental environmental changes, these impact compounded add up over time. This impact translates to thousands of gallons saved over years as well as happy and satisfied customers, both of which can be argued are equally important in building not only a healthy and sustainable environment, but also a society as well. These impacts will help pay dividends financially, socially, and environmentally over the long-run. These two ideas work in tandem and when one succeeds, so does the other.
Interview
Cris Tuhy; Guy Botticelli, Owners
Keep this story going! Share below!
Happy Harvest Hydroponic Farms is a privately held, for profit business servicing the Northern New Jersey market, selling fresh, organic, and responsibly sourced produce directly to consumers primarily through community led farmers markets. It is ran by owner operators and proprietary representatives Cris Tuhy and Guy Botticelli who have divided ownership over H3 Farms. Together, they founded their Hydroponic initiative in 2013 with one greenhouse, growing select vegetable. In just over five years, they are planning to open two more greenhouses of bigger size and crop variety in order to keep up with their growing market of consumers and expand their market share in the niche alternative farming sector.