Hand Crafted Furniture
Glasgow Wood Recycling
Overview
Glasgow Wood Recycling provide solutions to all customers wood needs in one place. They make indoor, outdoor, and bespoke furniture made-to-order or ready for sale in brand new online store. Glasgow Wood Recycling provides Wood Collection and Recycling services at competitive prices.
Author
Justyna Wrona
School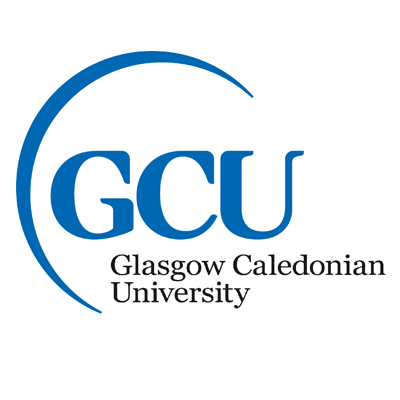 Glasgow Caledonian University
Professor

Alec Wersun
Innovation
Glasgow Wood Recycling is a value driven social enterprise established in the year 2007 which is based in the city of Glasgow. It entails sourcing wood from construction sites to subsequently reuse the natural resource to design and produce tailor-made quality pieces of furniture. The organisations' innovative offerings are suitable for an abundance of purposes and serve the needs of many, for example, schools, businesses, homes, and libraries to name just a few. Products available range from; coffee tables, chairs, dressing tables, mirrors, benches, storage chests, bookshelves, cabinets, and planters.

Glasgow Wood Recycling are much more than making good quality furniture, aside from the design and production activities of the organisation, Glasgow Wood Recycling deliver volunteering and trainee opportunities to the community in order to address and combat issues such as social exclusion and unemployment. Establishing the organization was the combined effort of many, involvement came from; owner Peter Lavelle with assistance from friends and colleagues, recycling organisations, government support, the community and support agencies. Support agencies aided with business planning as well as financial planning.

Everyone is behind the creativity of the goods. The customers can come in with specific ideas that they have designed and the business make it to their specifications or customers can ask for an item to fulfil a specific purpose and provided measurements. The team which is made up of paid staff, trainees and volunteers then design the furniture to meet the customers' requirements. Glasgow Wood Recycling staff have the freedom to create pieces of furniture which is then displayed in the show room and catalogues. An example of this is the plan ahead plaque made by one of the trainees (pictures can be found in the slide show video).

The innovation has a broad aim of being both supportive of the environment and society. Glasgow Wood Recycling pursues their mission of being environmentally friendly by reusing and recycling waste wood in order to divert it from landfill. As an innovative company they are also investing in their community by creating opportunities for the disadvantaged, for example, the rehabilitation programmes for those in need. Peter stresses the importance of this aspect "The thing about Social Enterprise, it is fundamentally about supporting people, it is about creating opportunities".
Inspiration
A main driving factor was to follow in the footsteps of the first ever UK community wood recycling organization which started in Brighton approximately 20 years ago and was highly successful in diverting waste wood from landfill. Motivation to set up in Glasgow stemmed from the success in Brighton, as stated by Peter;

"So in terms of sustainable social enterprise this is one of the attractions that made me want to start this up in Glasgow. So if it happens elsewhere why not in Glasgow?" As a result of this motivation, Glasgow Wood Recycling is an enterprise part of a sustainable network of around 30 similar organizations in the UK.

The principal driving factor behind establishing Glasgow Wood Recycling was the all-important social aspect. The organization felt that it is fundamental to support people from all backgrounds and create opportunities for the disadvantaged, allowing volunteers and trainees to benefit themselves by developing their practical skills.

The personal motivation of the owner Peter Lavelle sourced from his past experience of being a social worker. Peter spoke passionately of the social aspect;

"The biggest drive for me is about the social part of it and supporting people. That's the big thing."
Overall impact
Most of the volunteers at Glasgow Wood Recycling are people who are unemployed; some may have disabilities, addiction problems or maybe have been in prison in the past. There are a lot of people with a lot of different backgrounds who may not have otherwise gotten an opportunity to get involved in something so rewarding.

"We've always been strong on helping schools and community groups, encourage growing vegetables in their communities and school playgrounds and this is one means of doing it."

Before Glasgow Wood Recycling started there wasn't a unique service in Glasgow that uses timber in this way. This made it easy and affordable for schools and community groups to show the benefits of growing your own produce. There are various communities in Glasgow who promote growing your own food and Glasgow Wood Recycling play a part in this.

In the past timber that was unsafe to stand on or flawed just went away to get chipped for board manufacture or sent to landfill. Some may see this as waste however Glasgow wood recycling and other similar companies see the value and potential of the material. The company help the environment by offering a cost effective and convenient wood collection service, which provides a sustainable alternative to skip hire and landfill. All collected wood waste is recycled or reused to create quality pieces of furniture. Reusing the materials is more eco friendly as it does not require the extensive breakdown and re- manufacturing processing that recycling the wood does. Over the years the organisation has recycled and reused more than 350 tonnes of waste wood, Glasgow Wood Recycling is committed to reducing the amount of waste going to landfill, recycling other peoples waste wood helps create jobs in the community.

Glasgow Wood Recycling use mainly construction waste and not very much household or domestic wood waste. Furniture from places like Ikea, although it is very fashionable and stylish doesn't last very long and it cannot really be recycled or reused. The reason for this is because of the various glues and chemicals used in making them.

The staff and volunteers at Glasgow Wood Recycling learn many skills which allows them to make very unique products, many of these are shown throughout their showroom, one product that they created that is very innovative is their shop, this was done by cutting the end off of a support cabin and modifying it. Another piece of work is shown in the images provided.

The volunteers that create these innovative and creative products often develop their skills significantly and subsequently become an employee of the social enterprise, this is an example of how effective Glasgow Wood Recycling is on a long term basis.

Furthermore, these products showcase the skills and creativity that the staff and volunteers have and also benefits them as they essentially have a show room for customers to see the work they create. The impact of the innovation on the business can be seen in how they have grown over the years. In the first 6 months of Glasgow Wood Recycling being established they only brought in around £1800, but the year after that the sales went up to over £30,000 and then the year after £60,000. As each year passes the business continues to grow and sales increase.

Also as the business has grown they have gained a high profile of customers. The business has created gardens for the NHS for long term patients while they are still in hospital. They have also created products for businesses like Taco Mazama and Bread Meats Bread.
Business benefit
Over the 9 years the Social Enterprise has grown in terms of people as Peter spoke of;

"So early on it was just me and now we've got 16 or 17 people employed. We've got more trainees and volunteers so the impact on the community is larger every year. So you may argue from a sustainability point of view that this place is very sustainable in that it is supporting more and more people every year."

Glasgow Wood Recycling has also displayed growth by having to source and move to a larger premises.

The government now tries to encourage producers to design sustainability into products unfortunately in the mass market, mass consumer world a lot of products are made to look nice and don't last long. This is causing problems with waste. Glasgow Wood Recycling on the other hand keeps timber in the world where it can be reused and recycled rather than being used with glues and mushed up.
Social and environmental benefit
As a Social Enterprise Glasgow Wood Recycling does not cut down trees to create furniture they reuse recycling wood which sets them apart from competitors. Also like no other companies Glasgow Wood Recycling offers different programs one of them is Making Wood Work which is a ten week programme helping individuals make progress towards employment, training or volunteering.
Interview
Peter, Glasgow Wood Recycling case study
Keep this story going! Share below!
Glasgow wood recycling is a social enterprise and charity established in 2006, committed to reducing the amount of wood needlessly going to landfill by finding creative and socially inclusive ways to reuse this valuable natural resource.