GSK: Always Innovating
GlaxoSmithKline, GSK
Overview
GlaxoSmithKline has been at the forefront of innovation for the last 20 years. Being a multinational, science-led pharmaceutical giant, their ability to research, develop and distribute vital health products contributes profusely to the third sustainable development goal, Good Health & Well-being.
Author
Michael Rotar
School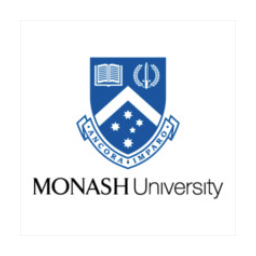 Monash University
Professor

Gitanjali Bedi
Innovation
Ultimately, "GSK is always innovating." There are no restrictions or boundaries for their capacity to innovate, thus inspiring their mission to "help people do more, feel better [and] live longer." The greatest contribution they can have to the world right now is to develop exceptional vaccines and medicine, accessible to everyone across the globe.
In particular, GSK is taking massive strides in addressing key health issues threatening human life on earth. These issues include advancements in treatments and care for people living with HIV/Aids, above and beyond the scale at which any other company has previously attempted. Development is also underway for a range of tuberculosis medicines through collaborations with various other organizations such as the Bill & Melinda Gates Foundation. Additionally, paramount research into malaria and other neglected diseases which primarily target victims in developing countries is of the utmost importance to GSK as they aim to combat these frightful infections.
Furthermore, worldwide access to these vaccines is embedded into GlaxoSmithKline's progressive business model. Boasting a highly diverse range of vaccines, GSK aims to provide these at responsible prices using sustainable pricing structures for those in developing and developed countries, working closely with organizations in the public sector. Fundamentally, "the area [GSK] can have the greatest impact on the world is through addressing people's health and well-being," and through constant innovation, they're doing exactly that.
GSK improving the health and quality of life globally.
Inspiration
Innovation is deeply rooted in the culture and business model of GlaxoSmithKline. The ever-increasing human population and, ultimately, demand for medicine, has led to their mission is more important than ever. In 2018, the company set out 13 public commitments to demonstrate their dedication towards building a more sustainable future in line with the UN's sustainable development goals.
These commitments focused on health innovation, social inclusion, and environmental sustainability setting them apart from other big players in the pharmaceutical space "still extremely profit-driven" in their operations. This juxtaposition from their competitors has led to GSK becoming a household name embraced by society, continuously enhancing their social license to operate.
Overall impact
It's no secret that GSK's continuous innovation has had a positive impact on the world. Once again, GSK has ranked 1st in the Access to Medicine Index (ATMI) in 2021 reflecting the company's dedicated business strategy to get its lifesaving health products to those who need them most. Life-changing initiatives in developing countries have prevented millions of deaths from preventable diseases and helped the millions of people worldwide who suffer from HIV. Their collaborations with other industries and organizations have prompted significant advancements in healthcare in developing countries and GSK's global "do good" attitude has deeply resonated with its stakeholders, whilst also yielding positive returns for its shareholders.
Business benefit
GlaxoSmithKline's innovation-based business model has set a sustainable standards benchmark for companies everywhere. These progressive business practices make GSK the 6th largest pharmaceutical company by revenue in the world, reeling in $44.27 billion USD last year. As a result, GSK employs just under 100,000 people worldwide, all with equal opportunity and comprehensive healthcare packages. Ultimately, this showcases the sheer amount of labor needed to bring their innovations to life and distribute them to those in need. These figures vehemently highlight the societal shift occurring today where innovative organizational sustainability and business success are strongly correlated.
Social and environmental benefit
Furthermore, through their innovations, GSK is making colossal advancements in its contributions to benefiting both society and the environment. In an effort to ensure vaccines are "not only highly effective, but also as accessible to people as possible," collaboration and cooperation are paramount, and GSK has been doing just that.
Social initiatives with the non-for-profit organization Save The Children have seen the number of children dying from preventable diseases plummet greatly as they utilize their resources to reach over 45 countries, providing wide-spread immunization whilst strengthening healthcare systems. Additional commitments to training frontline health workers in developing countries further demonstrate their devotion to making the world a better place and closing the gap on achieving a utopian society consisting of universal health coverage.
What's more, their pledge to curb carbon emissions by 20% by 2030 through all business operations highlights their stance to "actively combat climate change" and lead to world to a more sustainable and prosperous future.
All this, and their ability to constantly innovate and adapt to global changes, positions GSK in the upper echelon of the business world. The dramatic impact they are having on communities all around the globe whilst boasting strong financial returns is something companies everywhere should strive to execute. This is the excellence organizations should aim to achieve if we are to continue thriving flourishing and on this planet for the many years to come.
Interview
Hayley Rotar, Marketing Associate
Keep this story going! Share below!

GlaxoSmithKline, GSK
London, England, GB
Business Website: https://gsk.com
Year Founded: 2000
Number of Employees: 10000+
GlaxoSmithKline is a science-led, multinational pharmaceutical company at the forefront of health product innovation. GSK aims to help people suffering from various diseases by providing treatments and vaccines to those all around the world.