Grupo Sonne Energéticos
Grupo Sonne Energéticos S.A. de C.V.
Overview
In order to increase the volume of recycled oil, Grupo Sonne Energéticos has a great logistics system that helps to collect oil from various destinations from more than 10 states in México. The company also has a program, Green Earth Appeal, in which for every peso they pay for oil, they double it and use it to plant trees around the world.
Authors
Daniel De la Garza
Arturo Reza
School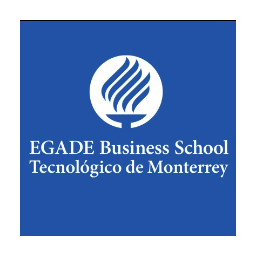 EGADE Business School Tecnologico de Monterrey
Professor
Ezequiel Reficco
Innovation
Used cooking oils such as fryer oil or the contents of grease separators often contain significant quantities of waste. For the manufacture of biodiesel or technical greases, these materials must be separated. Cooking oil can be transformed into a product that can be used by the chemical companies. The company started creating a logistics system in order to collect more oil from restaurants, hotels, and other industries and turn it into biofuels and organic food to cattle. At the same time, quality checks were implemented to categorize the collected oil, because the oil used for biofuels needed some specifications, and the other oil could be used for other products.
The company joined the Green Earth Appeal program in order to motivate restaurants to sell their used oil to Grupo Sonne. The program duplicates every peso they spent to buy the used oil and duplicate it. The money raised pays for planting trees with the goal of reducing its carbon footprint.
Inspiration
Company founder, Arturo Hugler, found inspiration to start the company after a visit to an oil company and noticed that the company was wasting a by-product called "soap stock". He found out that that you could extract oil from this product and that people could replace regular oil that harms the environment with this renewable vegetable oil. In 1985, he talked with his siblings and started collecting the soap stock and processing it, he founded the Ingredientes y Materias Primas. In 1996 Hugler realized that restaurants and hotels were throwing away used cooking oil and that there weren't any companies that collected used oil, so he exchanged know-how with a colleague and turned it into biofuels. It was soon after this, that Grupo Sonne Energéticos was founded with the mission of environmentalism as a priority in the way the operated the business.
Overall impact
One of the main reasons for pollution in cities is the waste of vegetable oil in the city's water system. Companies and people should be concerned about where to deposit this waste since approximately one liter of oil contaminates one thousand liters of water. Despite the efforts of governments to regulate how polluting products should be disposed of, it is necessary that innovations such as the one of Grupo Sonne emerge and make the management waste a profitable business. In the short term, this innovation has been already in some states in the north of Mexico, and potentially in the long term, the impact could be overseas.

This process helps the planet by reducing the quantity of used oil in the environment. This is helpful because these products can destroy future and existing food supplies, breeding animals, and habitats; produce rancid odors, clog water treatment plants, and catch fire when ignition sources are present, and form products that linger in the environment for many years. By helping the environment and the planet, people also benefit from this process.
Business benefit
The company is a profitable business which has managed to expand to 13 states of the Mexican Republic, mainly in Nuevo León. They have managed to partner with other prestigious companies facilitating the management of how vegetable oil is disposed of, mainly with restaurants, hotels, clubs, and hospitals. Also, the products that they generate after recycling the oil are used in the chemical industry. The business itself operates as 2 companies, one that is dedicated to oil collection and the other that is dedicated to recycling it.
The used vegetable oil collected and recovered can be recycled and reused to make different materials and products such as lubricants, soaps, candles, cosmetic products, paints or varnishes, biofuels, organic fertilizer, and as an additive for animal feed. It is for all this that the recycling of used vegetable oil contributes greatly to the conservation of the environment.
Social and environmental benefit
Today, society is becoming more aware of sustainable development and the need to produce the least amount of waste that has a negative effect on our planet. The waste generated from used vegetable and animal oils and fats is the main cause of urban water pollution, due to their uncontrolled discharge. This is because once discharged down the drain, these residues cause problems in the sewers of our cities, producing obstructions, bad smells, and pests in the pipes. Therefore, the solution to this serious problem is to recycle vegetable and animal oil and fats. This would bring the following benefits:
Elimination of a highly polluting residue from the water.
Lowering the cost and facilitating the work of wastewater treatment plants.
Reuse of treated water.
Reduction in the degradation and obstruction of sewage systems.
Reduction in the probability of proliferation of microorganisms harmful to health and bad odors.
All of this is important because once the oil is dumped into rivers or in the sea, the used vegetable oil alters the correlation of oxygen and water since it creates a film that is difficult to remove that prevents the passage of light and the exchange of oxygen between air and water, which that alters aquatic ecosystems, endangering multiple species of animals and plants.
Interview
Edson Daniel Hugler Villaseñor, Innovation & Development and Sustainability Manager
Keep this story going! Share below!
Grupo Sonne Energéticos S.A. de C.V.
Monterrey, Nuevo León, MX
Business Website: http://gruposonne.com
Year Founded: 1985
Number of Employees: 11 to 50
Sonne energéticos has more than 15 years of experience working in the oil recycling process. Within those 15 years, they have optimized the process in order to be more productive. The company collects used oil from hotels, restaurants, and from various industries periodically and processes it in their plant to obtain biofuels and other by-products.