Green Real Estate Development in China
Aohua Group
Overview
Aohua Group was established in 2007 and is a real estate development company located in China. While using green technology in their housing and promoting an environmentally friendly lifestyle, they have gained many awards and received recognition for the millions of yuans that they have donated to charity. Aohua Group has a company policy of "Honesty, Trustworthiness, Dedication, and Professionalism" that they follow and they strive to continuously reform and improve their environment and economy.
Authors
Scarlett Huang
Kevin Jiang
Addison Iannacio
Emani Jones
School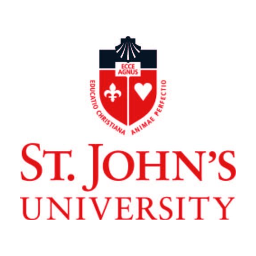 St. John's University
Professor

Charles Wankel
Innovation
How the Aohua Group does real estate development is different from what we see in many parts of the United States. What makes the Aohua Group stand out is their addition of thoughtful details such as green technology in the designs of all the properties that they develop to include ample plants and trees to not only provide the future inhabitants with a beautiful scenic environment but also to change the look of the city by setting aside generous portions of land for urban forestation. They can do this in a very clever way without cutting into profits by maximizing land use such as having multi-level underground parking lots located underneath the buildings instead of building a separate building for parking or having a designated area of land for street-level parking. The designs of the buildings are also extremely important to the Aohua Group so they use established architecture design firms such as MOMA to design their buildings. Whereas most traditional architecture design firms would go with a more traditional blueprint MOMA's blueprints incorporates technology and new concepts to their designs which allow for living quarters to be cooler in the summer and warmer in the winter in addition to a number of other concepts. This is extremely beneficial in reducing the need for air conditioning in the summer and heating in the winter and thus reduces the overall amount of resources that inhabitants will use.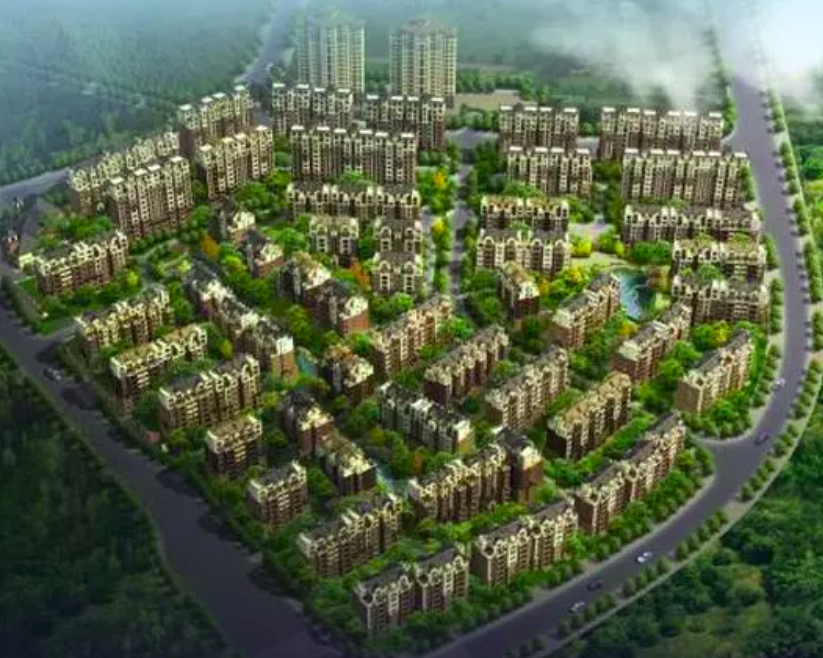 Inspiration
Aohua Group Real Estate Development found inspiration by not only trying to grow the many impoverished and undeveloped parts of the country but to do it in the right way. Aohua group is inspired by the many ways in which they can also help the environment. The Group looks to be as resourceful as possible, seeking to maximize the use of land and promote urban greening to promote a healthy and green environment that will, in fact, reduce the effects of air pollution. Aohua Group finds great pride and dedication in making sure that China is not just built, but is built the right way. They want to be able to improve the environment around them with the housing that they build and their goal is to bring harmony between the land and lifestyle.
Jiale Jiang, the company's COO, said, "The first rule of business is generally to make money but that being said we try to be as resourceful as possible when it comes to the environment." They do their best in providing great housing complexes without hurting the land or nature around them and help build up the economy.
Overall impact
More and more people have increased their support of businesses that drive social responsibility. 70% of millennials alone spend more on brands that support these causes. Aohua Group's involvement leads to greater sales and a great impact on the environment and community. Employees gain morale and respect for the job they do when they know they're doing good for the community. "I have great pride in the work I do because we think of the environment whenever we plan a project," says Jiale Jiang. The employees work more efficiently when they're motivated to do so which benefits the business and the people they serve. Aohua Group's interest in caring for the community and environment can lead to more social changes in China and around the world. As their following grows, so does the interest to participate in social change within China's society.
Business benefit
Aohua Group has really grown as a business throughout the years. The group currently has 163 employees, including 46 with a bachelor degree or above and 17 with middle and senior titles. The company is led by real estate development and construction engineering, supplemented by four-star hotel management, sports and fitness, shopping centers, property management, and labor export.
Besides building complexes, they participate in charity events which is not only beneficial to the donation receivers but it's also good for business. Charity events allow for growth in positive public relations within the community Aohua Real Estate serves. Involving themselves in a good cause opens opportunities for support from the community which may include increased free marketing and advertising by word of mouth and an increase of clientele. Showing the community that the business cares not only about profit but about the wellness of those in need sends a positive message to future clients. There are also fiscal rewards that come with charity donations. Often, businesses can receive tax deductions from sponsoring charities and events.
Social and environmental benefit
Aohua Real Estate Development is working hard to provide a contemporary home with green technology products and lifestyles. One of their current projects is located within China near a lot of roads and highways with a river that surrounds the whole plot. The project is basically many housing units that are located in a famous scenic spot in Xingyi, China with the beautiful natural landscape as its surroundings. They are focused on making sure that the homes that they are building are environmentally friendly and are combining local characteristics to create a green technology project in Xingyi City.
They also expanded to the Guizhou territory where they are committed to building a green technology to overall improve the homes while also developing a simple and luxurious style with multi-functional storage system, smart technology and home appliances, and green energy. With green technology real estates, it does not disturb the environment and does not destroy natural resources, which overall reduces the greenhouse effect. Like mentioned in the interview, Aohua Real Estate Development promotes urban greening and a green environment that reduces air pollution.
Not only do they focus on utilizing green technology, but they've also donated a lot of money to charities for poverty and the youth as their social responsibility. They are a company that makes money from building all these houses yet they give it up to those who really need it and are going through hardships.
Interview
Jiele Jiang, COO
Keep this story going! Share below!
Aohua Group
Xingyi, Guizhou, CN
Business Website: http://gzahjt.com
Year Founded: 2007
Number of Employees: 51 to 200
Aohua Group is a real estate development located in China that focuses on building housing using green technology. They are known for their beautiful complexes and they have won many real estate development enterprise awards. Aohua Group strives to innovate and improve the system with their work.