Green Fluidics
Green Fluidics
Overview
A Solar Biopanel is a new technology that through it use, will help to reduce the climate change and also have sustainable cities by generating energy and clean air.
Authors
Ana Sofia González
Fatima Lewis Batres
Manuel Medina
School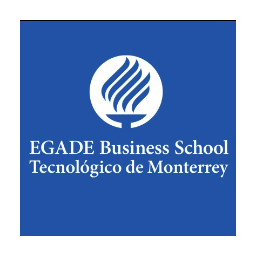 EGADE Business School Tecnologico de Monterrey
Professor
Ezequiel Reficco
Innovation
Green Fluidics is a company born in 2018, in Toluca, Mexico, starting as a school project but never seeing in that way by its creators: Adan Ramirez, Juan Arriaga y Miguel Mayorga.
They together created the Solar Biopanel , a Biopanel is a panel with microalgae and nanofluids, the microalgae acts as a plant which do the photosynthesis absorbing CO2 and creating oxygen and the nanofluids takes the solar radiation to high temperatures creating energy. Through his practical design in a triangle shape, can be located at any type of structure where can absorb sun radiation, also is scalable and portable.
Inspiration
Adan and Juan at being students of the Biotechnology bachelor at the Science faculty of the Autonomous University of State of Mexico, they knew that they don't want to be just limited to a traditional work or to the academic topics, they wanted to make a difference.
Adan mentioned a big question emerged "How to decentralize the energy? In other words, how to bring energy to millions of people?" At the same time another problem was detected how what they could create could be also sustainable, because they wanted to avoid problems of waste in the future.
So together Adan and Juan, but also with his professor Miguel Mayorga a Physics professor with knowledge in nanoparticles and nanotechnology, start a project with a vision of bring a new technology that accomplish these features, Adan mentioned "this was never a school project".
In 2017 they create the first solar biopanel and start to win several awards but because they were still in the school, they weren´t taken seriously. That's why in 2018 legally form their own company Green Fluidics
Overall impact
The biopanel which size is of one-meter square is capable to bring 160 watts / h, reduces 1.5 CO2 per year and in the same size generates oxygen and it is 90% Biodegradable, also the microalgae mass can be use as fertilizer.
In the short term, with the current way of fabrication very handmade is difficult to be in everywhere, but they are working to improve the manufacturing process seeking investors to boost the production of biopanels in the next year, if they achieve this goal, this invention will be more affordable to any person, in the long term, will be possible to have buildings, shopping malls and houses with biopanels generating clean energy and air, doing sustainable cities and communities.
Also is a new input for the construction industry, because this technology is not just helpful for the energy and environmental benefits, it is also esthetical attractive and can be use in different structures. The spatial industry is other benefited, because of the way to do oxygen and the use of the microalgae as fertilizers, can help in his research and help to achieve their goals. But at end which are the most benefited is all the people because now they have the option to choose a different way to have energy and at the same time will be cleaning the air.
At this moment the company is starting and are in the process to be more commercial and known, but they have several recognitions as:
• Be selected by Mission Innovation as one of the hundred solutions to search to reduce the effects of the environmental change. For be selected they have to be evaluated by the WWF (World Wild Foundation) and European company that was responsible to evaluate the environmental part.
• Selected as part of the best 10 sustainable projects of the world by the Global Growth Green Institute.
• Selected as part of the best 5 energy projects by the European Institute of Innovation & Technology (EIT)
Business benefit
Because of Green Fluidics, now there are fifteen persons working in this project of have clean energy and clean air, a new industry in Mexico started "Biotechnology Industry" and now many investors can have the opportunity to bring something new and help to the environment situation. It is a young business with a lot possibilities.
Social and environmental benefit
All the people is benefited by this new technology, if you are a student, business man/woman, a public institution or you have any other role in the society, this invention can help you, by having a way to have clean energy and air . This new technology is capable to bring 160 watts / h, reduce 1.5 CO2 per year and in the same size generates oxygen, the waste of microalgae mass can be use as fertilizer, and because of the design is no necessary to have a big space to have it, so reduce the use of space and also you can be aware of the activity of your Biopanael, because through a Mobil app you will see you energy and oxygen generation, also your CO2 absorption.
When the commercialization of this product start to be bigger, sustainable cities and communities will be easier to achieve, cities without air pollution and no consuming energy in a no sustainable way.
Interview
Adan Ramirez, CTO and Co-founder
Keep this story going! Share below!

Green Fluidics is a company focused on the development and manufacturing of bioinspired innovations to make an impact in the energy and air quality on Earth.