Grand Pianos in Grand Places
Glasgow Piano City
Overview
Through the arts and music project "Glasgow Piano City," the Piano Project initiative aims to reduce social isolation and increase opportunities for people to connect by embedding greater permission to play into the fabric of the city through redistributing piano donations back into the community and facilitating a new appreciation of acoustic pianos in Glasgow and beyond. They do this through piano-related events and activities welcoming people irrespective of age or ability. Glasgow Piano City contributes to a few of the Sustainable Development Goals, number 17 being an important aspect because of the partnerships which they have.
Authors
Demi Gray
Laura Simpson
Tammy Raphael
Parisa Kheradmand
Sarah McConnachie
School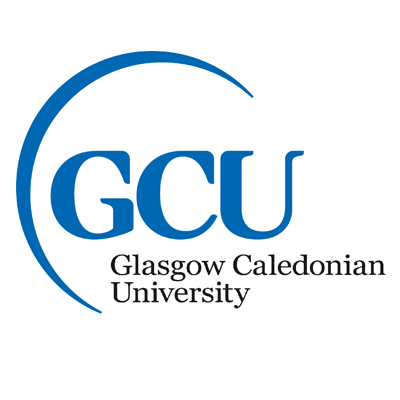 Glasgow Caledonian University
Professor

Leslie Huckfield
Innovation
The Piano Project is a community interest company (CIC). A CIC is a relatively new form of incorporation which focuses on creating a more enabling environment for social entrepreneurship to be developed, flourished, and sustained. This environment has been enabled by "Glasgow Piano City" through the development of the innovation of maintaining pianos in public places around Glasgow all year round. Innovator Tom Binns developed this idea to have a positive impact on the community, society, and the environment.
The innovation is created around pianos; the pianos are generally ones that have been donated to the company, and they have then been painted by the community to become bright and colorful with the idea that they will become more inviting to the public to play. Community groups, individuals, and even professional artists have painted the pianos for the company. This is not only a fun activity, but it allows people to be creative and helps to reduce stress. Once painted, the pianos are then put in different locations throughout the city of Glasgow. These are located in both very public and less public places to attract different members of the community. These pianos can then be played by anyone who passes them. They allow for different social interactions, whether that be playing the piano, listening and watching the person playing, or sharing the music on social media platforms for others to see and enjoy. Glasgow Piano City is a way for people to express themselves musically.
The pianos are educational, as not only do they allow people to play the pianos but also they allow people to learn to play the piano. Keeping pianos in consistent public places allows people to go to them and practice and learn; this is just one of the SDGs the innovation is reaching. The innovation also reaches the Health and Well-Being SDG, as playing an instrument can be relaxing for many and help with their mental health. Tom Binns explained to us the impact pianos can have on individuals' lives and how for some people, being able to play the piano is all they really have in life.
Inspiration
Tom Binns stated during the interview that the innovation came from various ideas and "bucket loads of happy accidents and coincidences and just happening to be at the right moment at the right time." The inspiration came from being open and transparent with different strangers that he would meet, who would share ideas and offer assistance. Tom Binns believed the innovation was a matter of being at the right place at the right time in 2013, when he met a music producer at the Glasgow Royal Concert Hall. He attended a classical piano music festival, and the organizers wanted to expand and promote the festival as more community friendly. The innovation was originally created as an ad-hoc event around the commonwealth games that would include touring the city with two pianos in the likes of the Kelvingrove Museum and the Gallery of Modern Art. Due to the success, Tom Binns was asked to do another official event for November in that year. There is an event called "Doors Open Day," and from that, Tom got the idea for "Lids Open Day," a similar worldwide initiative. Tom Binns wanted to provide the community with an opportunity "to play for themselves without having to entertain anyone." That is where the first event came from.
Overall impact
Society as a whole has not been greatly impacted by the innovation, as it has not completely changed the lives of everyone. However, for individual members of society, many have had their lives drastically impacted in a positive manor by the innovation. As a CIC, their innovation has set out and completed the aim of creating an enabling environment for social entrepreneurship. Piano players and companies within Glasgow, both public and private, have worked with Glasgow Piano City to help fund different musical events within Glasgow as well as help fund community projects to introduce musical instruments to young children within Glasgow who would have previously been deprived of this opportunity.
It may not have impacted society as a whole that much, but for each individual that has worked with the company, it has impacted them greatly. Tom Binns himself said that it changed his relationship with the city, as it made him feel a lot more connected to it. It has inspired more social connections and created more musical opportunities for those who are maybe less fortunate than others. The company has provided help for individuals who have suffered with loneliness or depression by offering free piano lessons. It may seem like a small gesture to some, but for that individual it can have a huge impact.
Business benefit
Financially, the business is growing. Within the first 2 years of trading, the annual income was approximately £20,000. In 2018, there was an annual turnover of approximately £25,000. The founder, Tom, went on to discuss that as the organization is growing, there is an expected turnover of over £30,000 for the trading year 2019. As there are no registered employees, everyone is self-employed. This can make it harder for people to continue helping the organization, as they have no real income to support them. Essentially, there is no financial security. However, there are four current team members: Tom Binns, Alasdair Russell, Paula Sweeten, and David Devereux. Tom is the founder/project coordinator. Alasdair is the vice chairman/piano tuner. Paula is the treasurer, and David is a sound recordist. The business has allowed individuals to gain experience free of charge. For example, a student from the Royal Conservatoire of Scotland has offered to uplift and restore a broken piano stool in return for the time to practice piano playing at the organization's base. An acoustic piano can take up a lot of space and be extremely expensive for a student to purchase. Moreover, an exchange of services allows both parties to benefit at little or no cost.
Social and environmental benefit
Environmentally, the innovation has stopped over 100 pianos going to landfill. By doing this, the project can also be seen as a way of recycling old pianos and giving them a new lease on life as well as helping to reduce landfill in the world. The pianos have also impacted society in different ways. Within the organization, there have been piano teachers who quit and change career paths as they now want to make a difference in people's lives and help people. They have changed their believed-to-be mundane jobs to help society and the community by deciding to now work in counseling jobs.
The piano project has also given the community opportunities that previously were not there. Members of the community have volunteered to help the company, giving them a sense of self-worth and liberation, whether this be through painting pianos, playing the pianos, or helping the running of the organization. The pianos also allow for talent to be scouted; talented piano players have played the public pianos and been given opportunities to play on stages to showcase their talent. A lot of people play the piano in private and have never had the opportunity to play in front of people; this opportunity can change the lives of piano players. Within society, the pianos allow the public to stop from their everyday routine and either enjoy the music being played by others or play music for themselves.
Interview
Tom Binns, Founder/Project Coordinator
Keep this story going! Share below!
The Piano Project CIC is an initiative that locates pianos around Glasgow, in public and semi-public places, for individuals to access, have fun, and learn a new skill. The business is a community interest company, partly funded by donations and grant funding (approximately 50%) from private and public companies.