Going Green With Style
Illustrated Beauty
Overview
Illustrated Beauty is a hair salon that provides a variety of beauty services while recycling its salon waste in order to reduce its carbon footprint and help with cleaning up oil spills. The company also provides quality education through workshops and seminars to seasoned stylists and apprentices, as it is not simply a hair salon, but an education center for other hairdressers.
Author
Bhakti Patel
School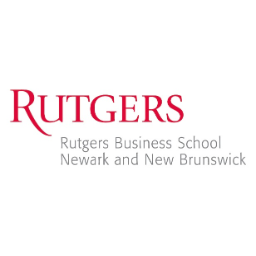 Rutgers Business School
Professor
Joseph Markert
Innovation
Owned and managed by Jenny Jacome, Illustrated Beauty was established in 2014 in downtown Somerville as the city's first ever Blow Dry Bar. Unlike most hair salons, the minds behind Illustrated Beauty came up with creative and innovative solutions to reach several of the UN Global Goals. Of the 17 UN Global Goals, the four goals that Illustrated Beauty fulfills include good health and well-being using biodegradable products (goal 3), quality education (goal 4), reduce inequalities (goal 10), and sustainable cities and communities by recycling salon waste (goal 11).
Illustrated Beauty highly values education and provides training to their already-licensed stylists by hosting various workshops and seminars. Jacome built an education center as a part of the salon to inspire young stylists to advance in their career. Additionally, Illustrated Beauty promotes well-being with their motto of "Look good, feel good." The aim of their service is to boost self-esteem by generating confidence and a positive outlook on their customers' appearance. Furthermore, the salon prioritizes minimizing wastes by recycling 85% of salon waste, such as hair, wax strips, foils, plastic caps, etc. For example, hair is used to make sponges that are used to clean up oil spills. Illustrated Beauty makes sure to utilize biodegradable products with ingredients from sources known to them. The trees that their ingredients come from are planted and specifically used to create their products, and then replanted again. This salon states that it is for the people as they believe in accepting employees and customers from diverse backgrounds and cultures. Illustrated Beauty follows these goals because they want to show that a hair salon can make a positive impact in the community.
Inspiration
Illustrated Beauty has always sought to provide a different kind of experience for their customers. From their focus on total inclusiveness to their highly sustainable services to their passionate educational initiative, Illustrated Beauty impacts areas of their community that a beauty salon wouldn't typically think to reach. It was their initial desire to differentiate themselves from other salons in the area that allowed them to develop an interest in sustainable salon services.
Illustrated Beauty was introduced to this innovation through a salon owners event which is where they first came into contact with the Green Circle Partnership. At this event, they learned that this organization diverts salon and spa waste from landfill and waterways through repurposing methods, and that is when they saw the beginnings of their own opportunity in the sustainability sector develop. Differentiating their service by making it sustainable while promoting positive environmental impact has created a deeper responsibility and passion within Illustrated Beauty to support their community. In line with these communal efforts, Illustrated Beauty sees their innovation as a way to nurture a green mindset throughout the Somerville community. Owner Jenny Jacome considers this to be the right time to act given the current state of the environment. "With us having joined GCS, hopefully that just spiders out into the world."
Overall impact
Illustrated Beauty recycled over 870,000 pounds of salon waste for alternate uses since they began their partnership with Green Circle Salons. Discarded hair is turned into large hair "sponges" to clean up oil spills, and excess hair dye is used as alternative energy. Wax strips, foils, plastic caps, and other waste are sorted and picked up. Besides the partnership with the recycling group, the brand of product used at the salon is locally sourced from Italy, and the list of ingredients specifically denotes which Italian family an ingredient came from, which is an unprecedented level of transparency considering how hard it can be to track product origins when many ingredients are mixed together with a uniform consistency. These Italian family farms also replant any trees that are used to make the ingredients.
Before Illustrated Beauty became sustainable, staff members did not realize how much waste the salon generated day-to-day. Now as a certified sustainable salon through the Green Circle Salons partnership, Illustrated Beauty is expected to recycle 85-90% of its salon waste and contribute it to the conversion of over 5,233,900 pounds of salon waste for alternate uses. From a long-run perspective, by collecting, recycling, and repurposing used and excess materials, IB is diverting waste from landfills and waterways and also promoting environmental health. With their sustainable route, IB is reducing excess resources and maximizing the resources they do utilize. With the additional implementation of energy and water saving systems, IB is cutting expenses and decreasing costs in the long run (https://greencirclesalons.com/).
Business benefit
Because Illustrated Beauty partnered with Green Circle Salons to reduce carbon footprints, many good things have happened. Jacome states, "We collect a stewardship fee that Green Circle Salon has us charge our guests which goes directly to GCS, and the remaining allows us to maintain our eco-filters, light bulbs, etc. We have been able to create a work environment that provides employee well-being. We also use Davines which is a sustainable company from Italy. Everything from their packaging and marketing materials is biodegradable. They have farms throughout Italy which they use specifically for all of their key ingredients and replant them where they came from. Davines has also partnered with Green Circle Salon. I believe that our employee retention has grown as well because we have created a culture that is not only mindful of making a wonderful experience for our guests but for our employees as well."
When Illustrated Beauty began recycling almost all of their salon waste, they saw immediate effects not only in the ways the waste was repurposed but also within the Somerville community and the organization itself. Because the business was proactive in helping to reduce their carbon footprint, they became more well known among other salons and local businesses, and they used these new connections to cross-market and partner with businesses like Cheech's Own Coffee Company, and supporting the many other salons in the area by showing up to their events, acknowledging their products, and "[cheering] each other on" (https://www.somervillecover.com/news/illustrated-beauty).
Illustrated Beauty was also able to expand team education program. Not only do they approach the salon business in a unique way, with many, many services offered, but they also hold workshops for other stylists and salon owners to learn techniques for hairstyling, dyeing, makeup, tanning, and the other procedures the stylists are certified to teach.
Social and environmental benefit
The innovation behind Illustrated Beauty benefits society and the environment in a number of ways. For starters, most people are unaware of just how much waste a beauty salon can accumulate on a daily basis. To combat this, Illustrated Beauty partnered with Green Circle Salons. Illustrated Beauty also uses specific tactics to ensure that they reduce their carbon footprint. For example, they sort through their waste and separate it so that the waste can be properly recycled. Along with that, they make hair sponges to clean up oil spills and use hair color as alternative energy.
The company is helping consumers chose to go green when it comes to beauty services. The SDGs that align with Illustrated Beauty are quality education (goal 4), good health and well-being (goal 3), sustainable cities and communities (goal 11), and reduce inequalities (goal 10). Illustrated Beauty is not only focused on reducing their carbon footprint while providing customers with their stunning services, but they also host workshops and seminars for any hairdressers that want to be educated further in their professional field. Illustrated Beauty is more than just a beauty salon, and its innovation is positively affecting society as well as the environment.
Interview
Amanda Hidalgo, Hair and Make-up Artist
Keep this story going! Share below!
Illustrated Beauty is a hair salon that has partnered with Green Circle Salons to reduce carbon footprint. This salon recycles salon wastes and makes hair "sponges" to clean up oil spills, using hair color as alternate energy.